Just a very quick update due to the very late hour (clock shows 4:42am). The PCB design is finally ready, after weeks of testing each sensor individually, and writing tens of classes and thousands of lines of code. The PCB now puts all that effort together.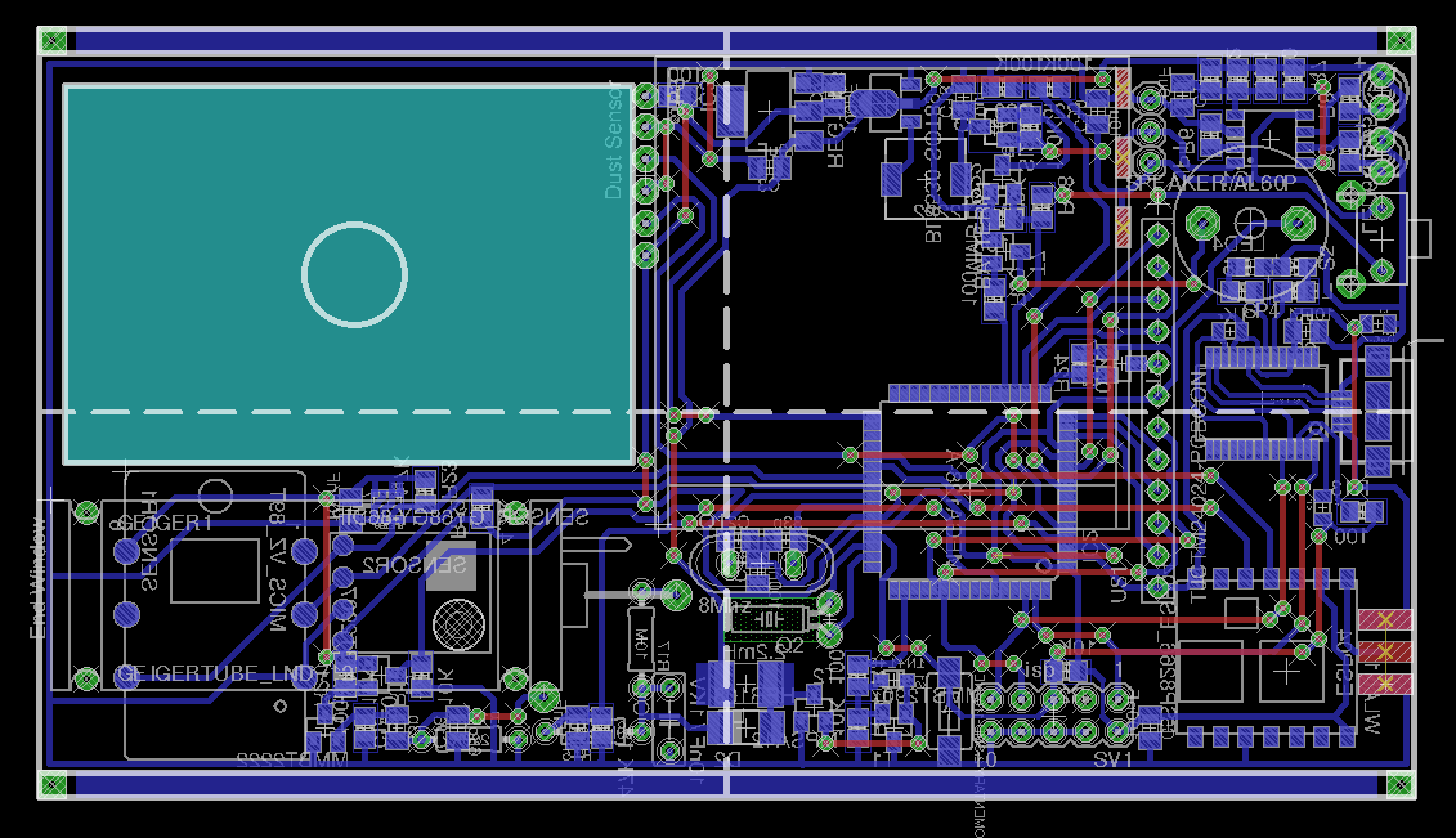 Before going to sleep I'll make sure the Gerber files get to a factory in China, to manufacture a few boards and have them shipped back to Romania on Friday the latest, so I have time over the weekend to solder them.
Tight timeframe for the #BestProduct deadline!