And after quite a long break another step closer to the finish.
I've taken my chances of destroying the panel and front USB socket is almost ready.
Templatewas done using Inkscape, wires visible on picture are for better positioning- they were placed in original holes (used to attach producer's logo). They are not perfectly positioned because my printer scaled the image down.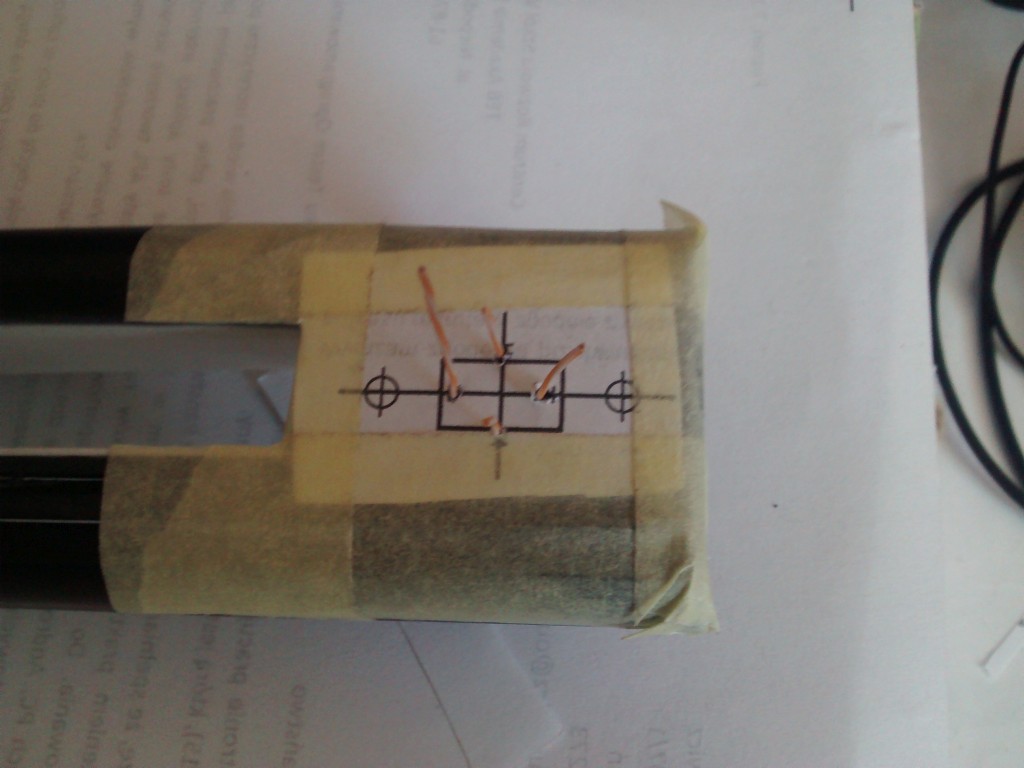 After drilling 3mm holes I've attached a much stronger (and better) template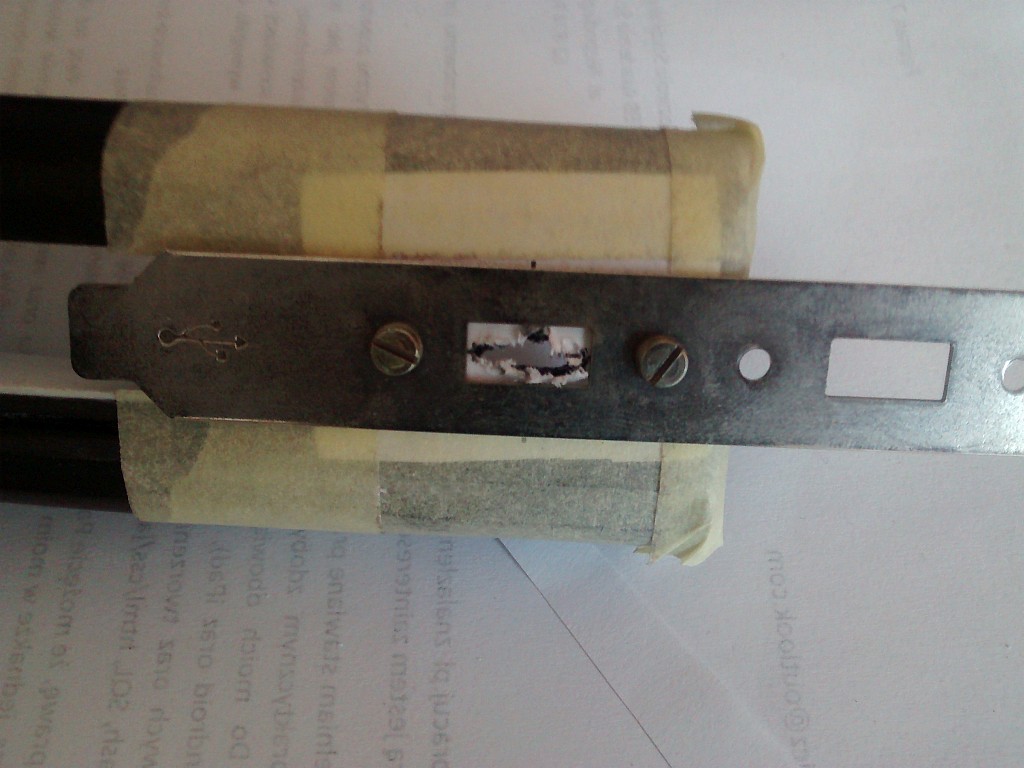 Old USB bracket was just perfect to cut out the hole withouth the risk
of cutting too much in any direction. Adjustemets were done using a
small flat file. Also I had to make room for the USB socket behind the
front panel.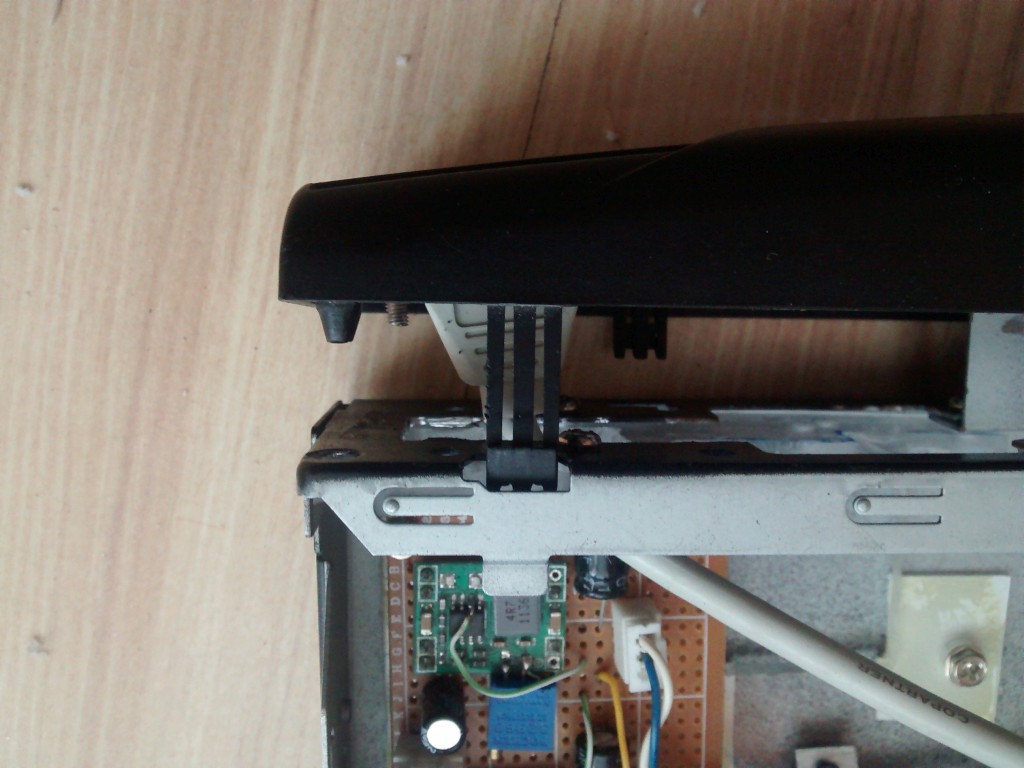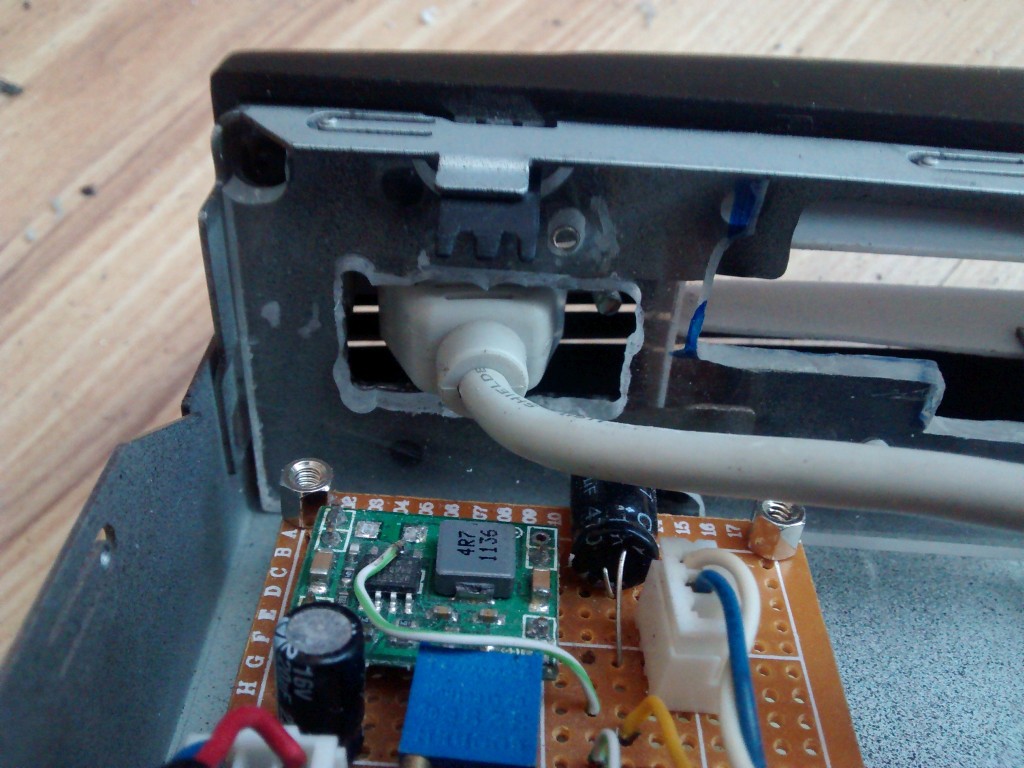 The last thing left to do is to fill all unnecessary holes in the panel and paint it.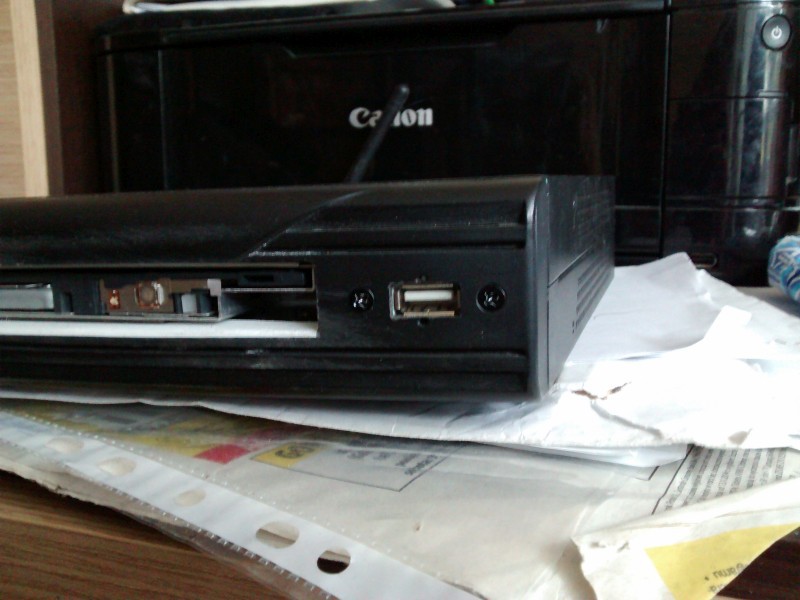 Also I've updated PowerCtrl code- now it remembers last light state change, timer will be resetted only if Odroid's led did a full cycle (on and off). This way it should disable
power also when for any reason blue led lights a solid light. Code is available on Github (now with a proper GPL attached).