In the upper leg joint--in spite of all my best efforts at making the joint tight--I continue to have slipping. To correct this, I modified the joint, inserting machine screws to prevent slippage.
I printed (4) axles with shorter threads, then attached the servo horns.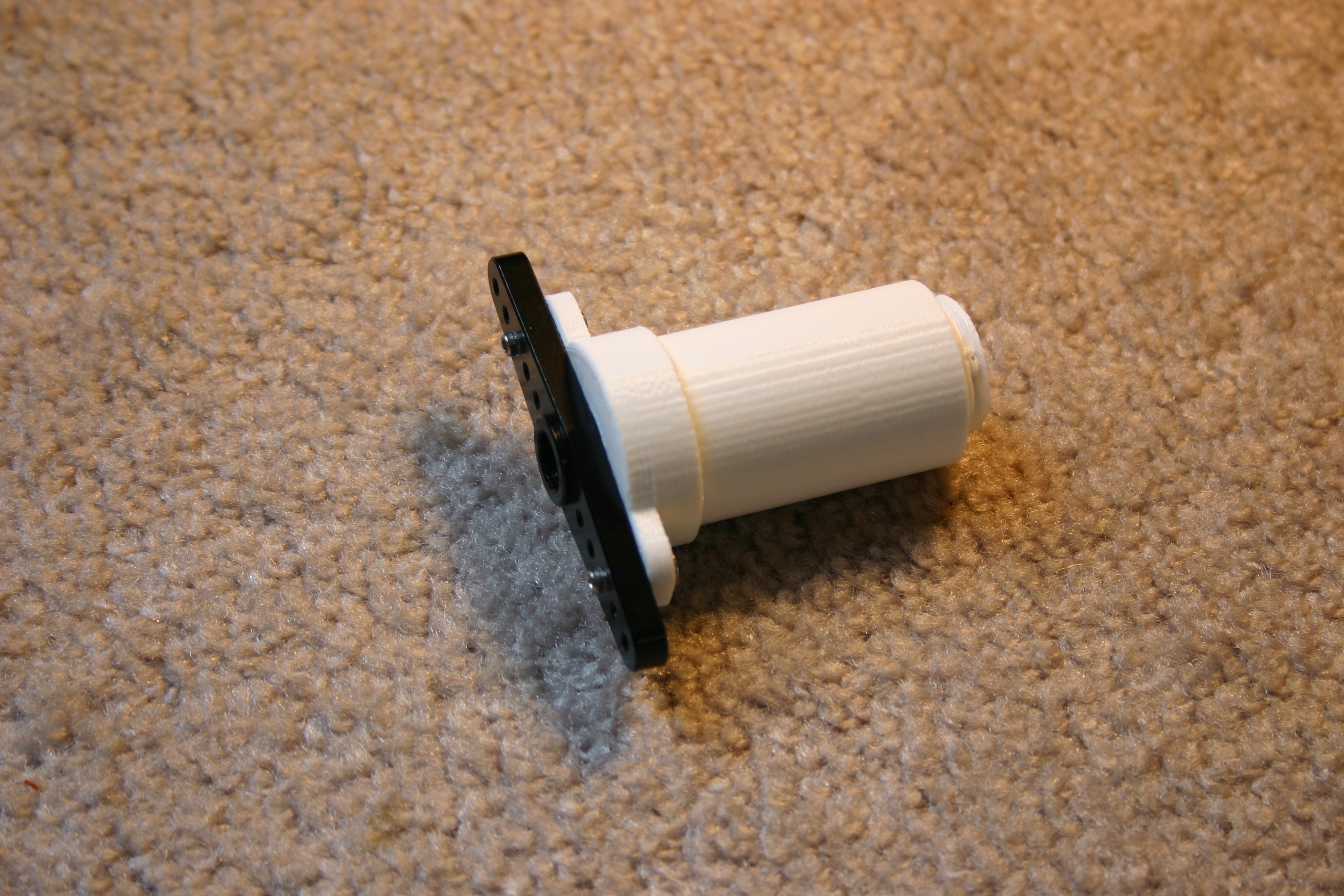 I slide this piece ("axle shorter thread") through "bearing linearb."
Thread "fat pieceb" onto this.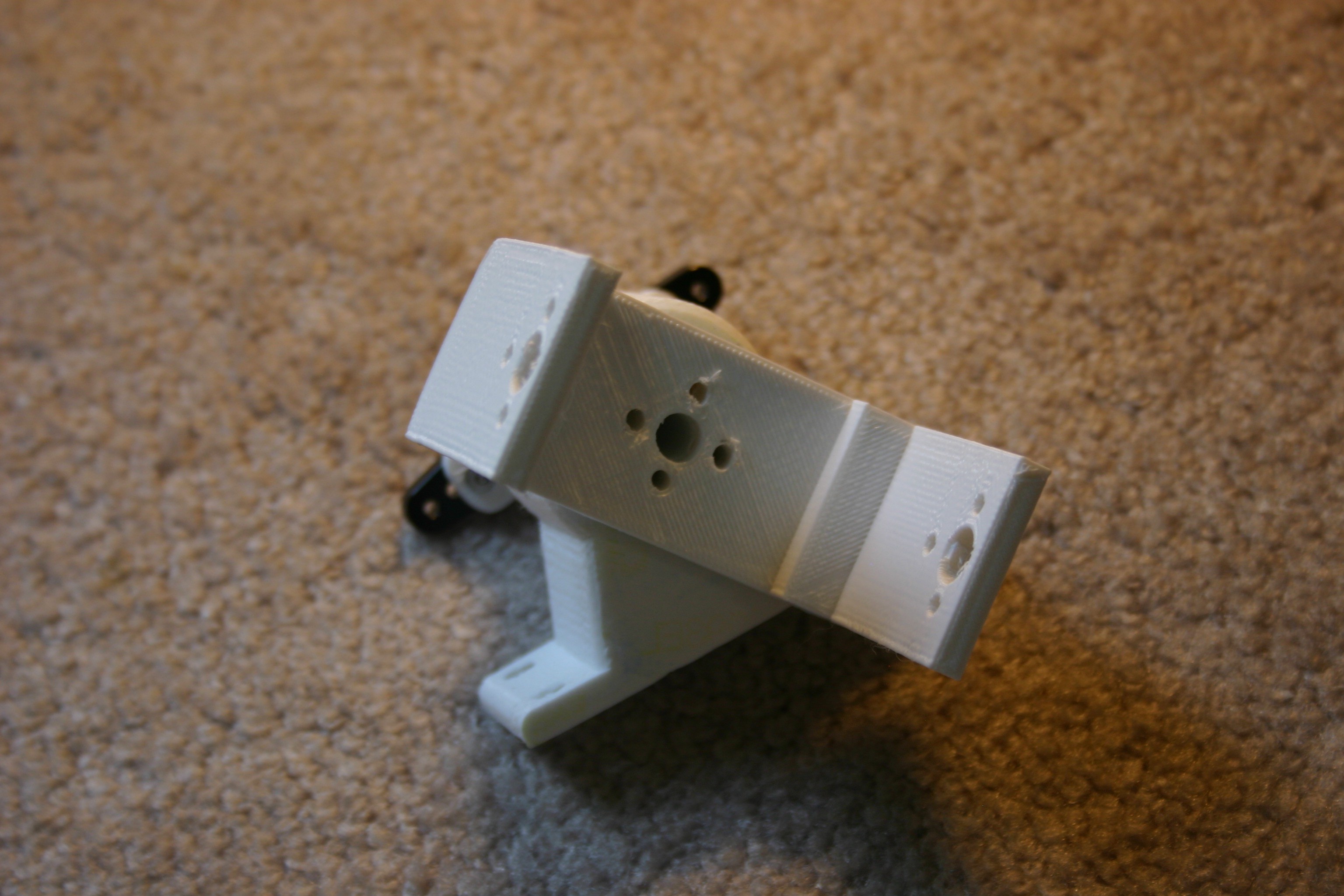 Drill holes 25 mm deep using a 7/64 inch drill bit. Install (4) 20 mm M3 machine screws.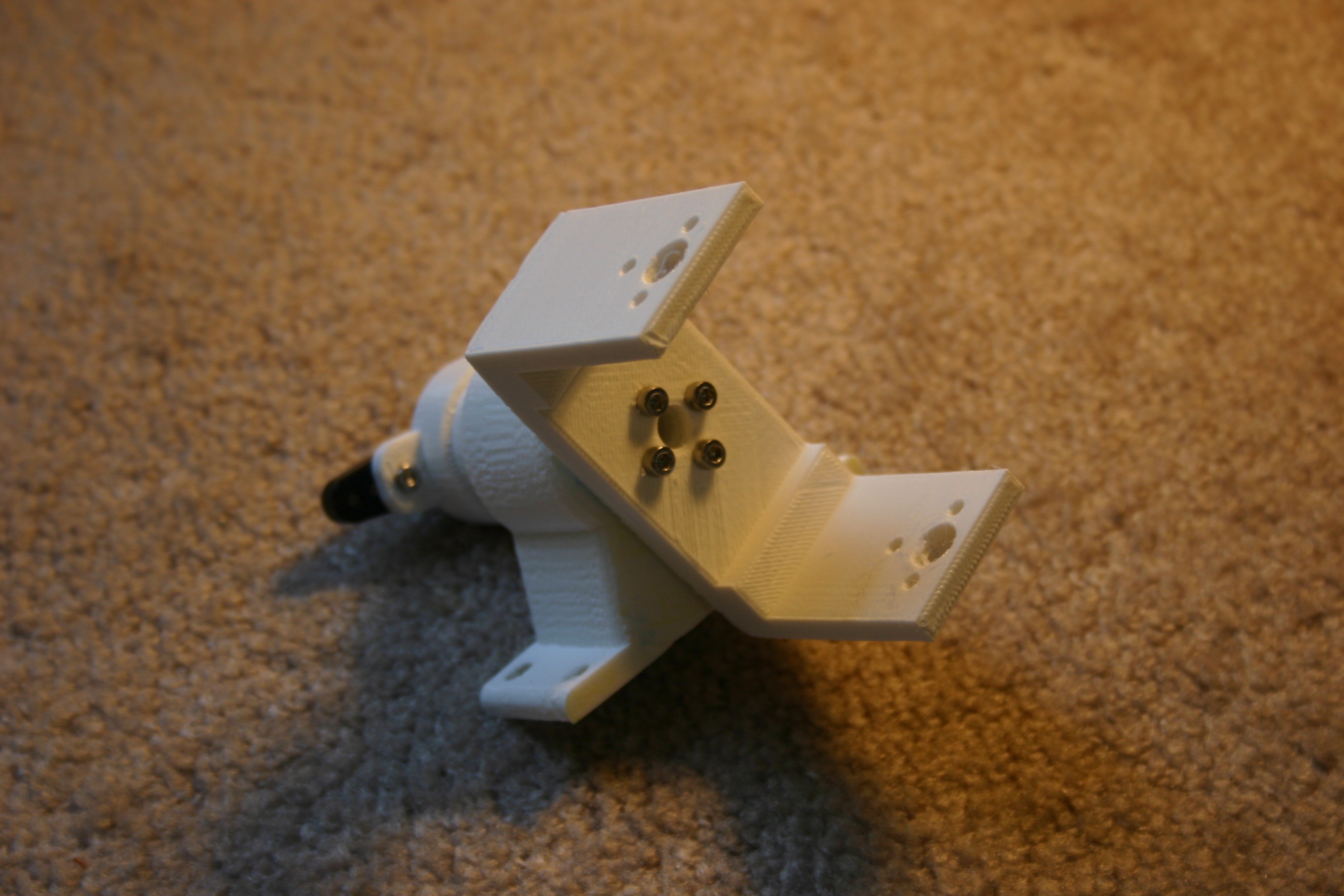 Add the servo horn and back bearing piece, then install on all four legs.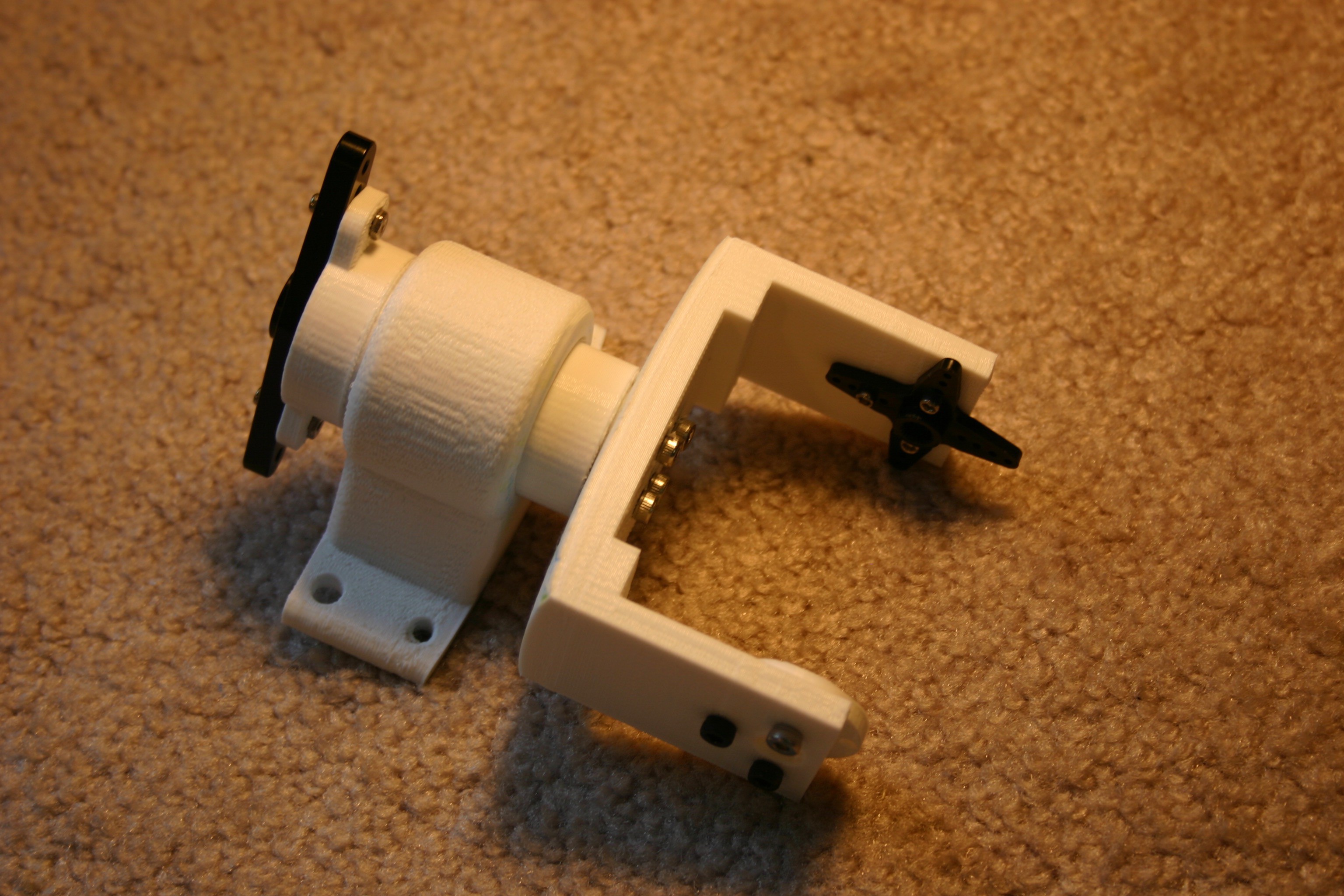 This is a significant operation requiring about 20 hours of print time and 8 hours of installation time.