I rolled out a big github Update today.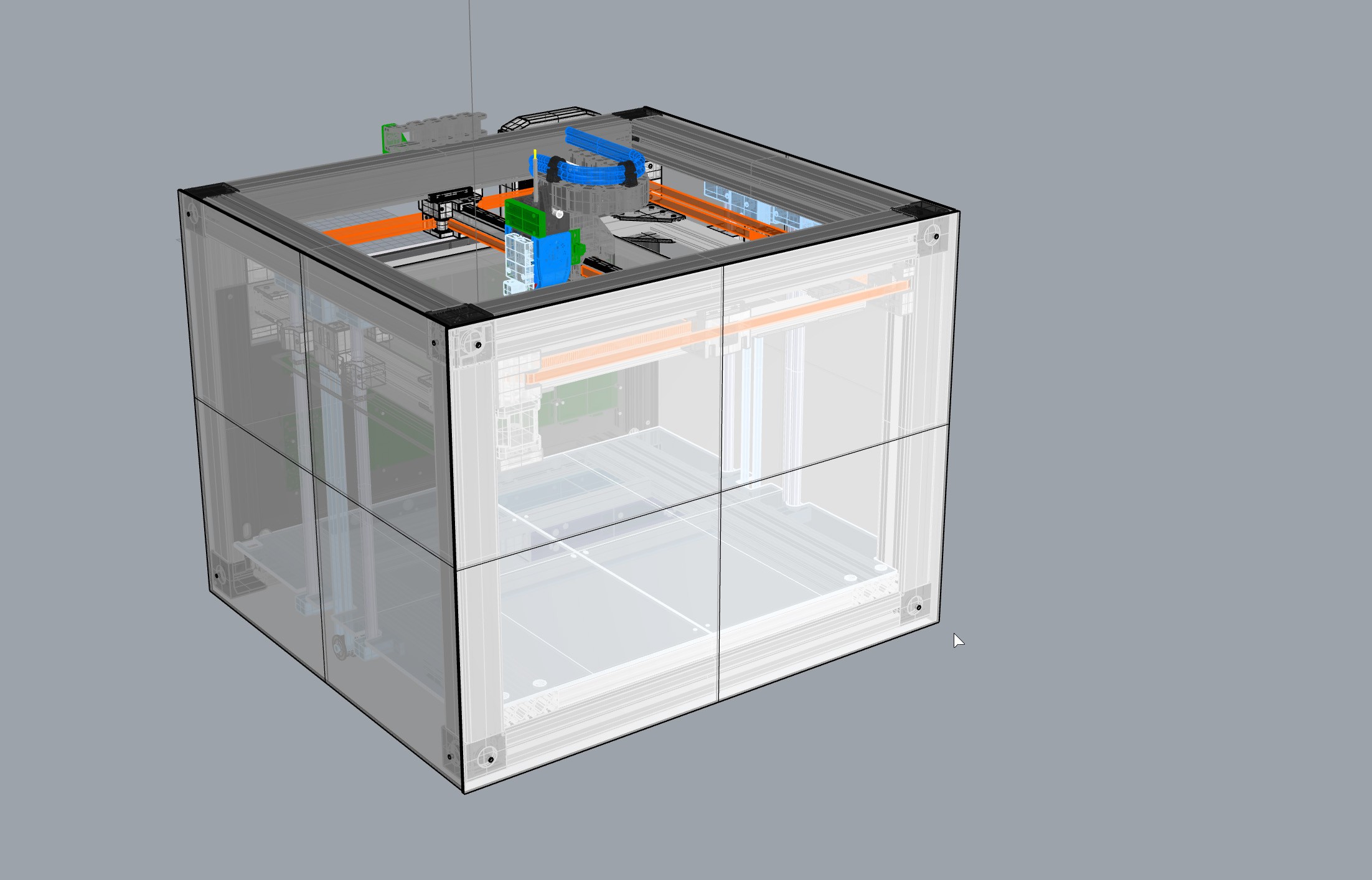 https://github.com/com9/blackbox

Changes where made on:
-Extruder (cleaned and simplified)
-Z Bearings Blocks -> changed to a 8mm rod
-Energy chain clips for the hoses and filament
-Lasercut boardplate (only suitable for Ultratronics, feel free to change it to your needs)
-Lasercut plate for Watercooling
-Fixture for PSU (Meanwell RSP-500-24)
-Fixture for C13 socket
-Awesome fan housing designed for SLS
-Z Belt fixture (still beta)

-Update on the toolhead and toolbank (still beta)
-changes on the z-guidance (still beta)
and much more!
I would change the Status of everything but the last three bits from "better wait a little before you buy something" to "if you know CAD and basic tooling, go ahead". The Z-Axis and toolchange are still a bit problematic and need some more working.