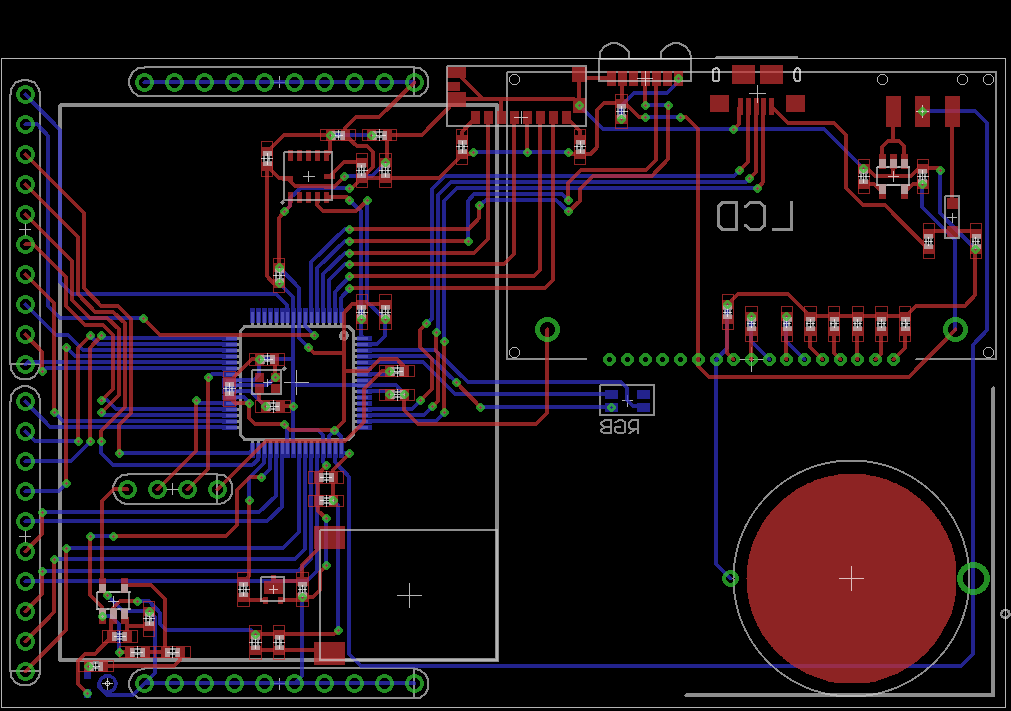 First, do you have a feature you'd like to see on Erzielboard that would make it PERFECT for you? Leave a comment and let us know! Alright, now that I've said that...

the PCB is done! I'm verifying everything right now to be sure it'll be functional, I've made extensive use of Microchips remappable peripherals on this device, this allows me to really have the freedom to attach any device nearly anywhere I want! I may start using this device more in the future just for this reason.
I haven't priced the device yet but it shouldn't be too expensive. The most expensive part is the LCD which is $13-15. I doubt it'll cost too much. I'm having to stop myself from adding all sorts of goodies additional like an IMU and Environmental sensor as these should be added yourself by the philosophy of the design. It's supposed to be a protoboard/devkit combination so it shouldn't have tons of stuff.
That being said, I wanted to add some commonly sought after things like a microphone/speaker, MicroSD card reader, and LCD screen because these normally take up quite a bit of protoboard/breadboard space when prototyping.
Basically this dog is done, I actually slacked off a LOT during this one...so until the challenge ends I'm going to be refining the design as much as possible, and possibly adding new things.