I still didn't get the flash to work correctly, but I had some sleepless night, so I sketched up a PCB for the first prototype. This is the top where the ESP-12F module goes: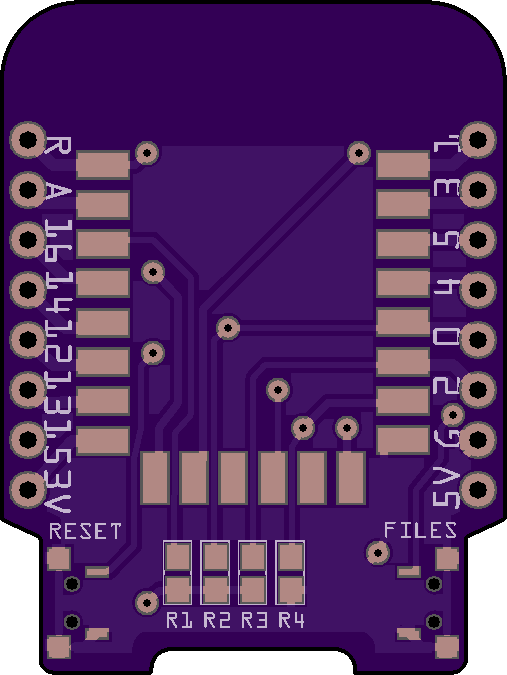 And this is the bottom, where a Pro Micro goes: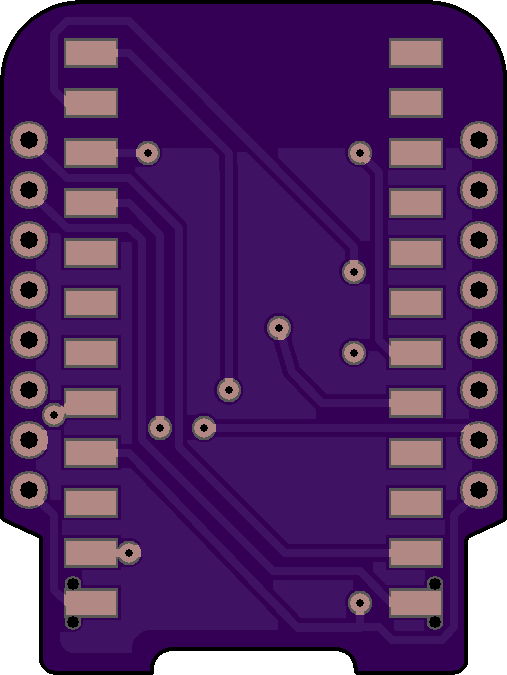 There is also an extra button on the opposite side than the reset, for selecting the USB mode. That's pretty much it, since the Pro Mini already hast he voltage regulator and all that, and the programming pin can be held down by software.