Soldering the three prototype boards for the Best Product category deadline next week has taken up way more time than expected (of course), so now everything else is getting compressed into just this last week.
I've populated and tested the power supplies for all three boards, and should be able to finish up the boards with just a few more hours of soldering.
Then all three boards will need to be tested, packaged, and shipped off in a few days to make it in time.
Some shots of soldering in progress (with a shameless plug of the stickvise that the project won for using TI parts. Thanks Hackaday!):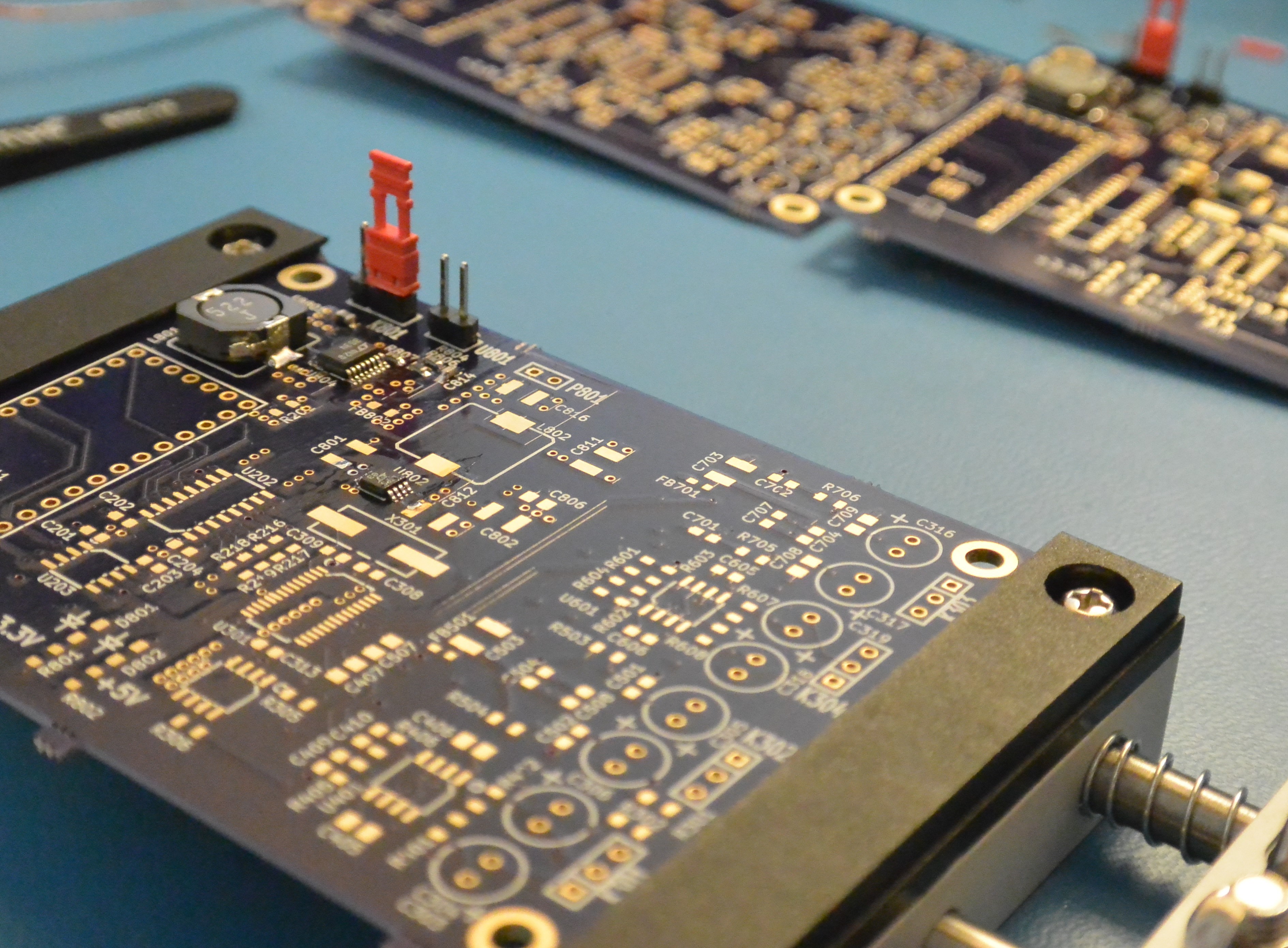 Testing the final supply rails: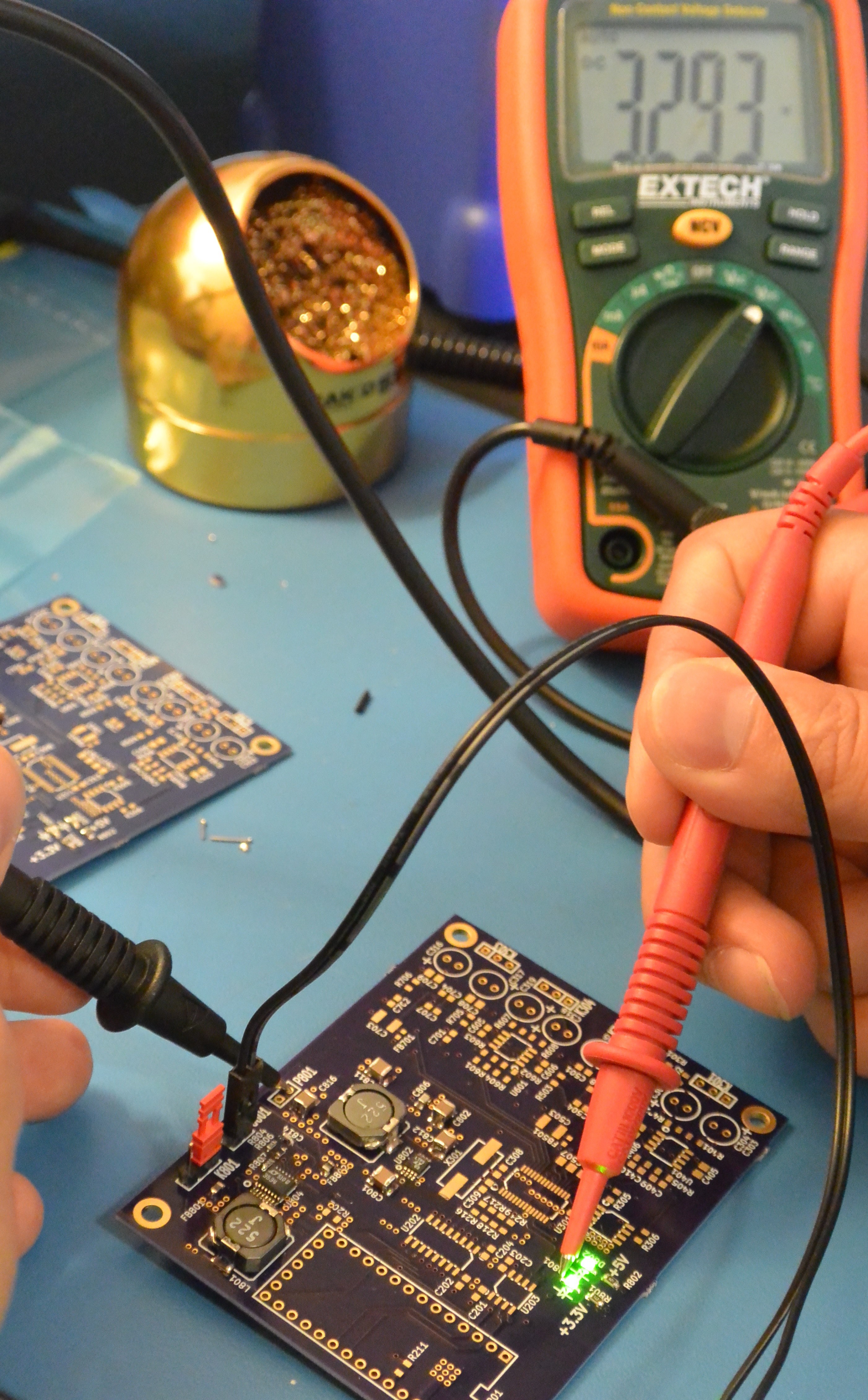 And the a quick shot of the boards just now, nearly complete: