I re-cut the base with acrylic and painted the back black, I think it looks much better than what I had before. I still haven't got down the right speed on the cnc for acrylic, I get a little bit melted plastic around the bit which scuffs the edges. I assume I have the router speed to high.  It looks worse in the photo than it does in real life. Most of it is covered up in the case anyway. Here is a pic of the base and arms.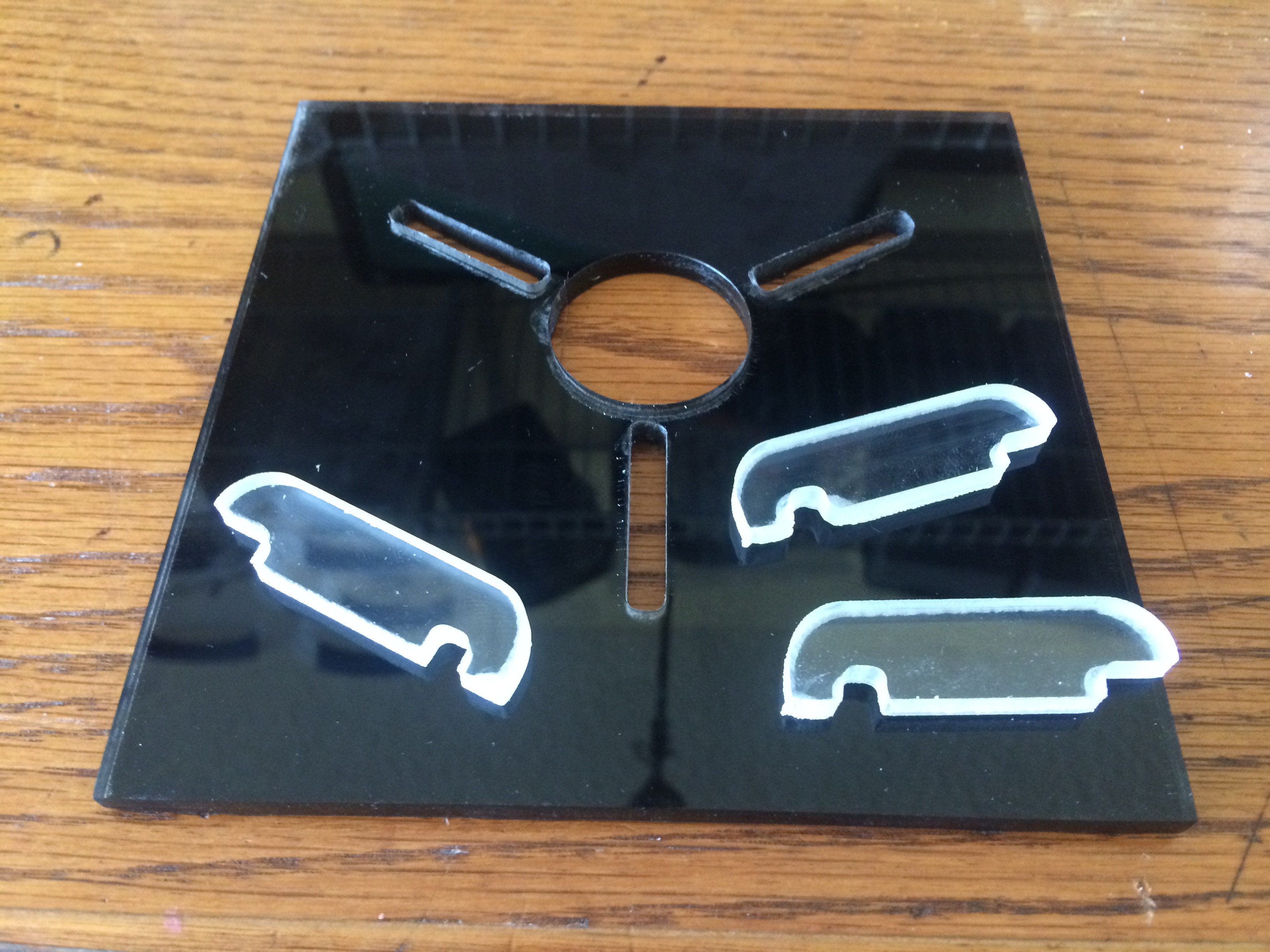 Then I threw together the top part of the case and cut it out of MDF, a little sanding and its ready for primer. 
I think im going to paint the case grey like the "real" flux capacitor. What do you think?