I almost forgot to post my work from last night. Received my veroboard from Pixel Print Ltd. Printed out my design on paper and cut it down to the shape. Used that to verify size and fit on the washing machine LED's. Looks like everything is good and i have clearance from the start button and the selector knob.
So i taped it down to the veroboard and started up the Dremel. Started with cutoff wheels and moved to sanding wheel to round the edges off.
Also added a couple mounting holes on the ends for the magnets. At first i was going to cut big holes and glue the magnets in the middle of the veroboard. but i had magnets with holes in them so i decided to use screws to hold in place. Giving the led sensor board about 1/8" clearance from the washing machine LED's.
Currently I don't have flat head 4x40 screws so the pan head is getting in the way of the magnets sitting flush. I thought about grinding them down, but screws are cheap, i'll pick some up tomorrow.
Here s what it looks like so far. LED Side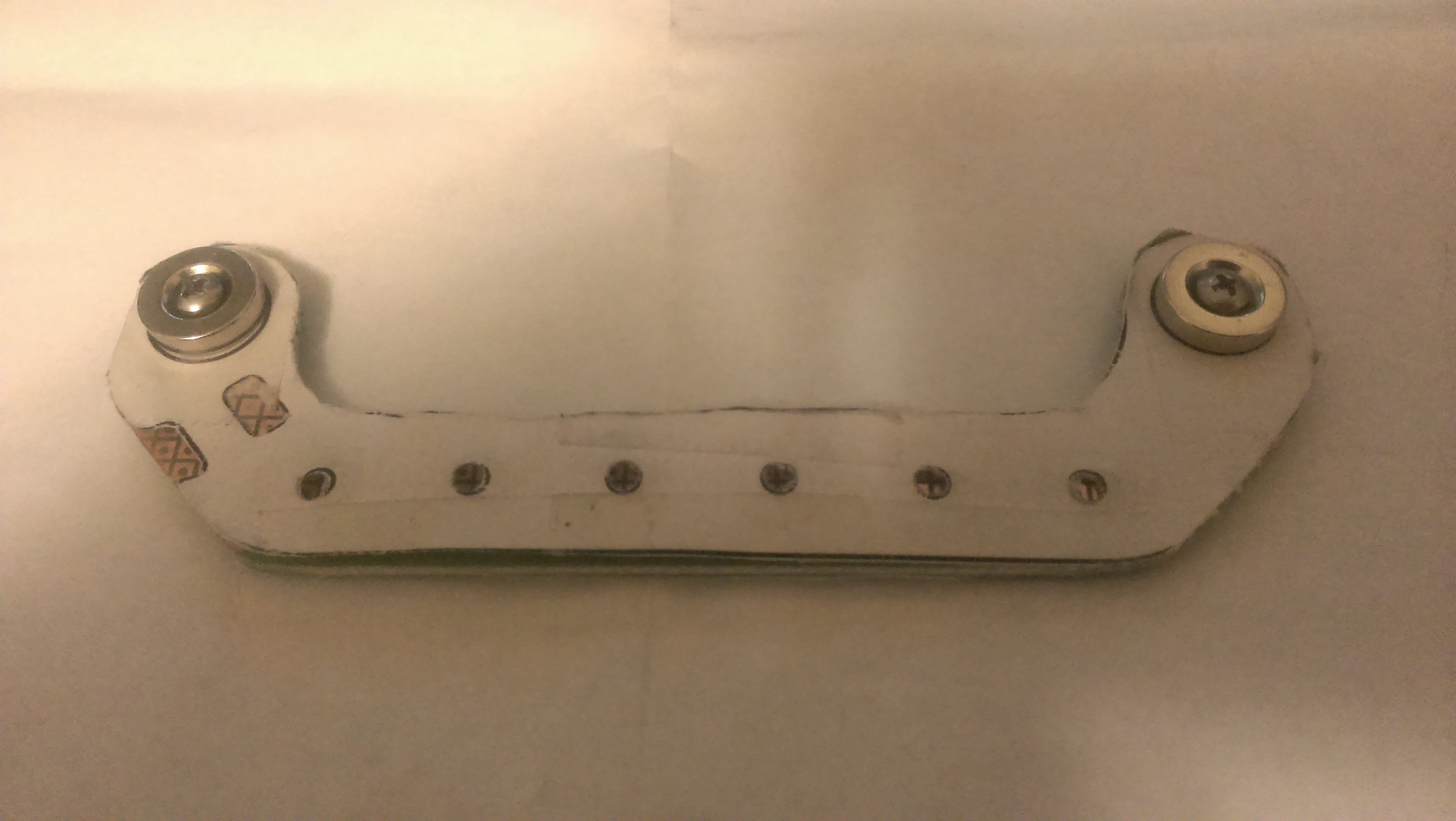 Front side. May need PAINT? Not sure yet. Maybe i can get a 3d part printed at work to cover it.