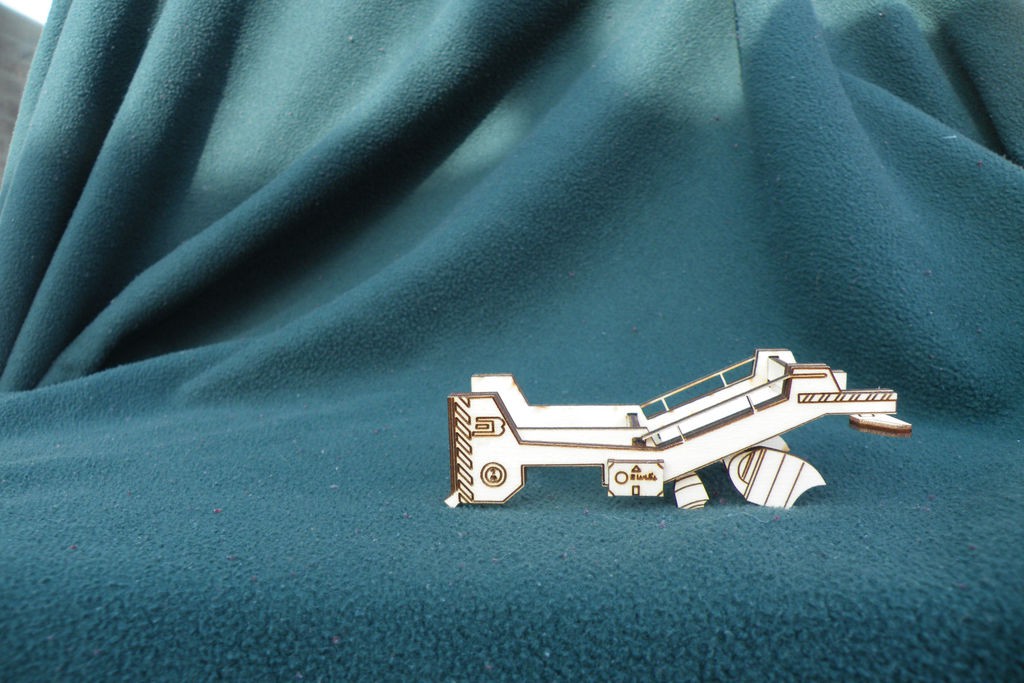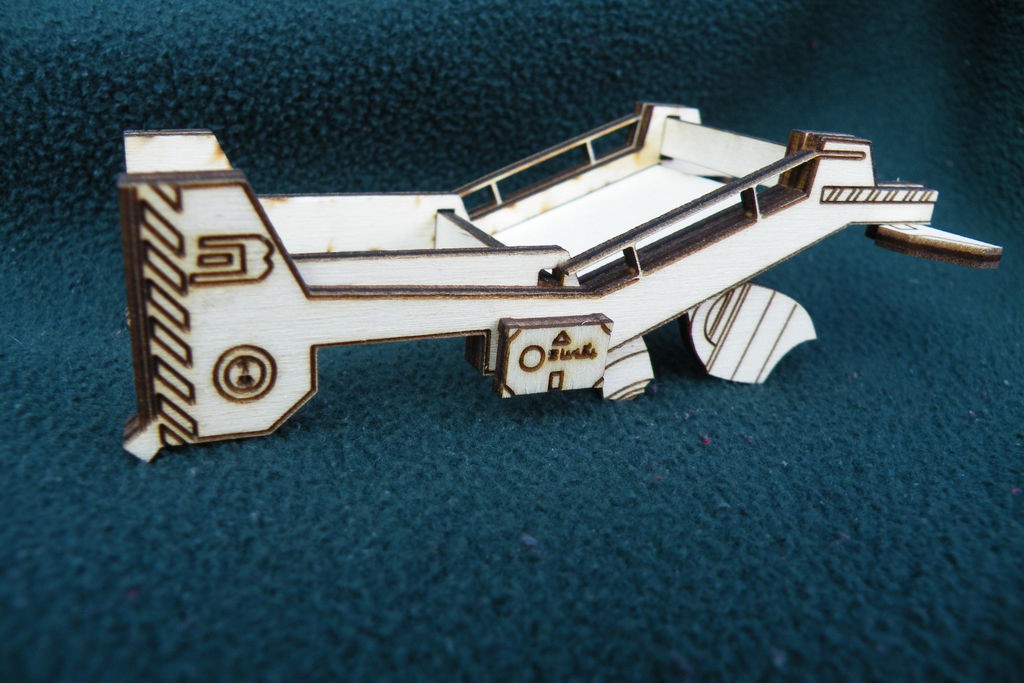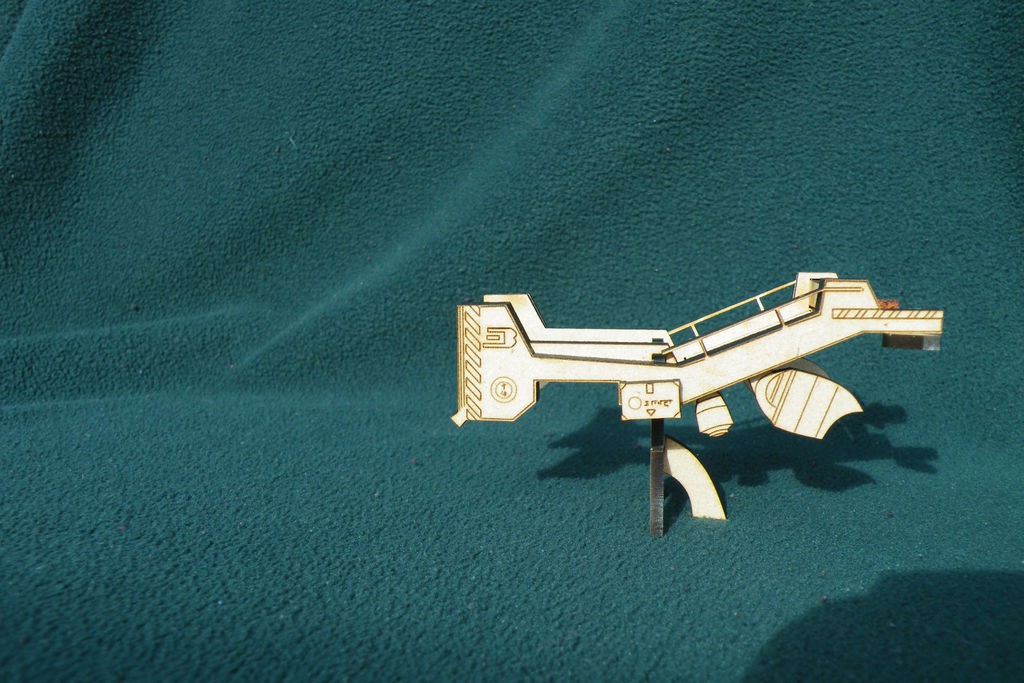 After making the Serenity Suncatcher, I realised I needed to make the other classic ship from Firefly; the Mule.

Not to the same scale as the sun catcher, the Mule is a desk-top model, somewhere for the Browncoat in your life to leave their pocket-change.
Step 1: Needful Things
I've added a number of versions of the cutting file, depending on what kind of cutter you're using.
This model is designed to work with 3mm thick sheet materials, especially plywood or MDF.
You'll also need glue appropriate to your materials (and maybe clamps).
If you haven't got your own laser cutter, you can always get your laser cut wood at Ponoko - I've added a specially-formatted file so that you can get your parts cut for about $11
Download Mule 3mm P1.svg
Download Mule.dxf
Download Mule.svg
Download Mule.ecp
Download Mule.pdf
Step 2: Cutting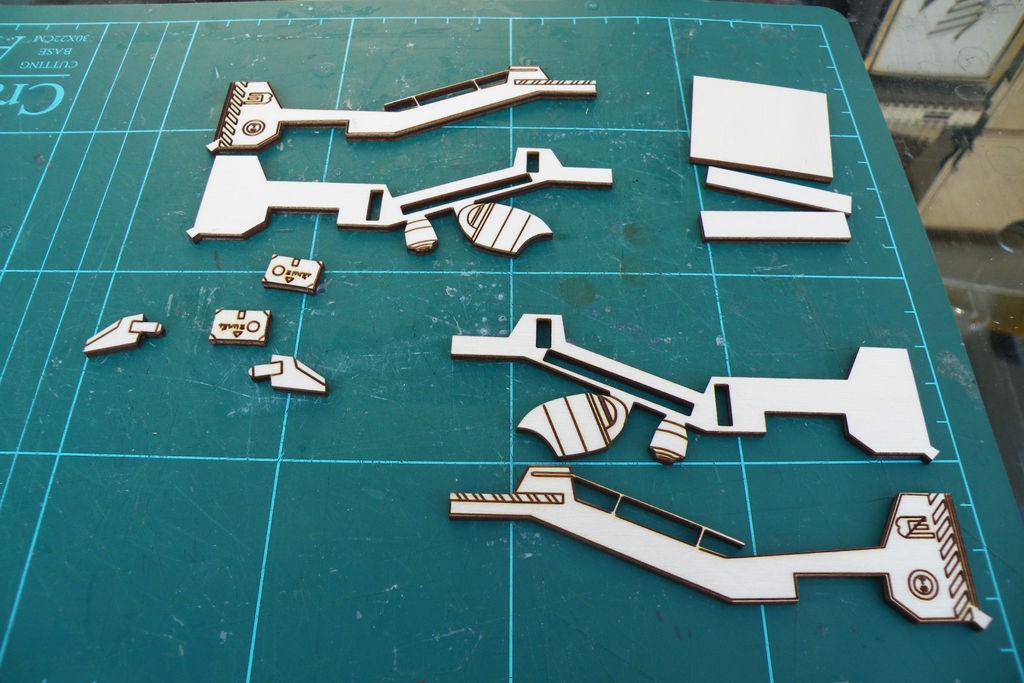 Some of the parts of the Mule are quite small, so make sure you use the honeycomb cutting bed, to stop them falling into the guts of your machine.

If you bought your parts online, be careful as you unwrap them.
Step 3: Assemble the Hull Sides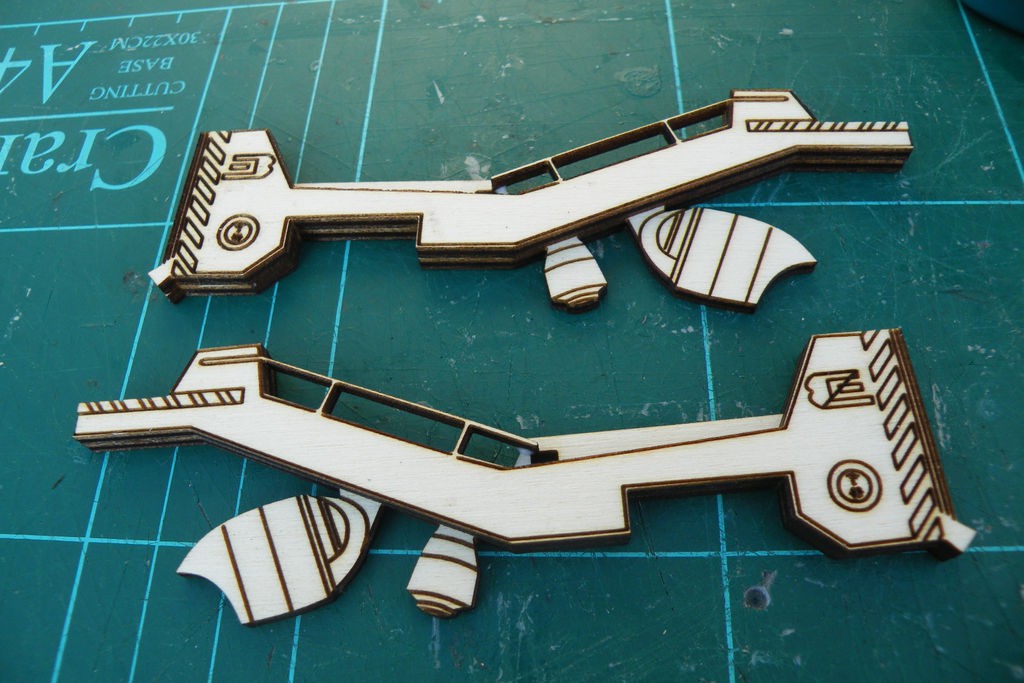 Each side of the Mule's hull has two main parts, and (in my version) each side is a mirror image of the other.

Glue the layers together, and clamp them for as long as required. Make sure you add a drop of glue at the end of the hand-rails.
Step 4: Floor Plates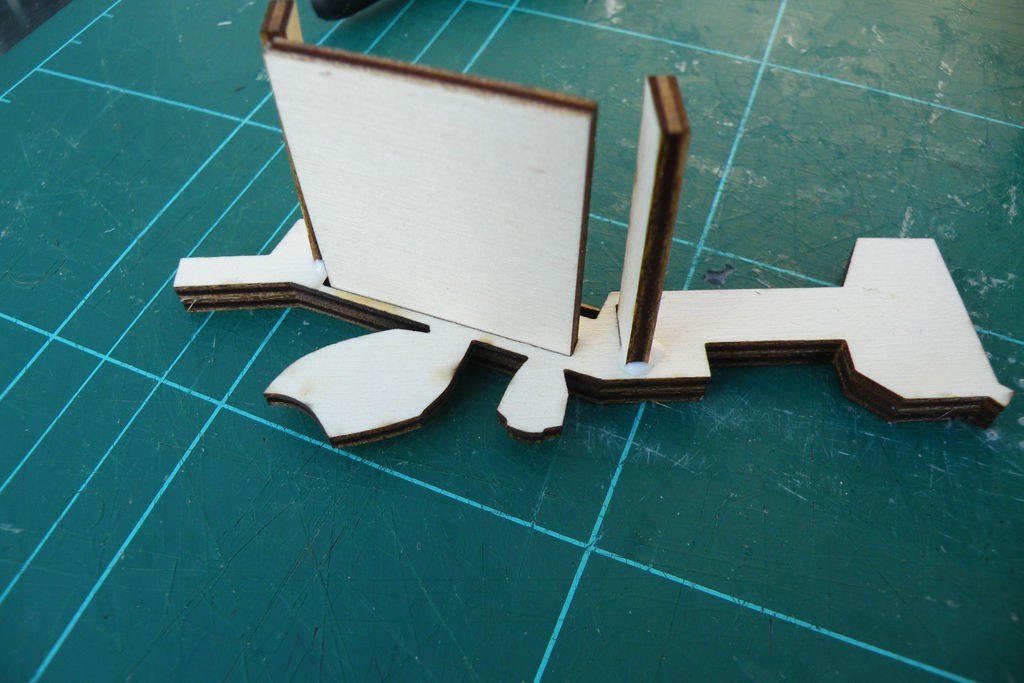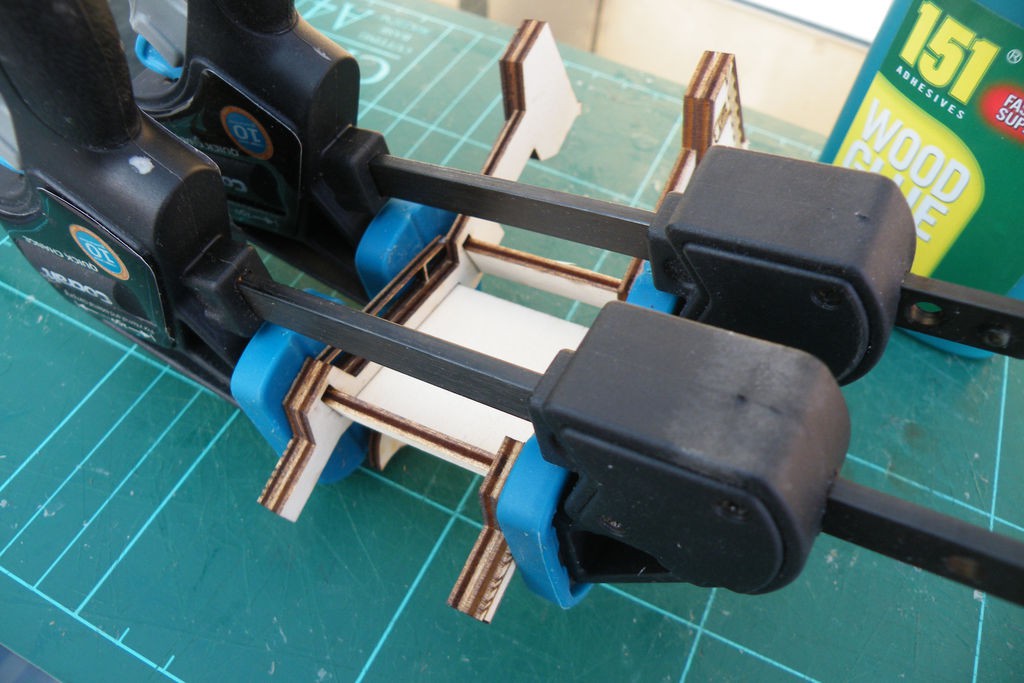 Once the sides of the hull are ready, put glue in the slots on the insides of the the hull, and insert the floor plates.

Again, clamp and leave to dry as required.
Step 5: Details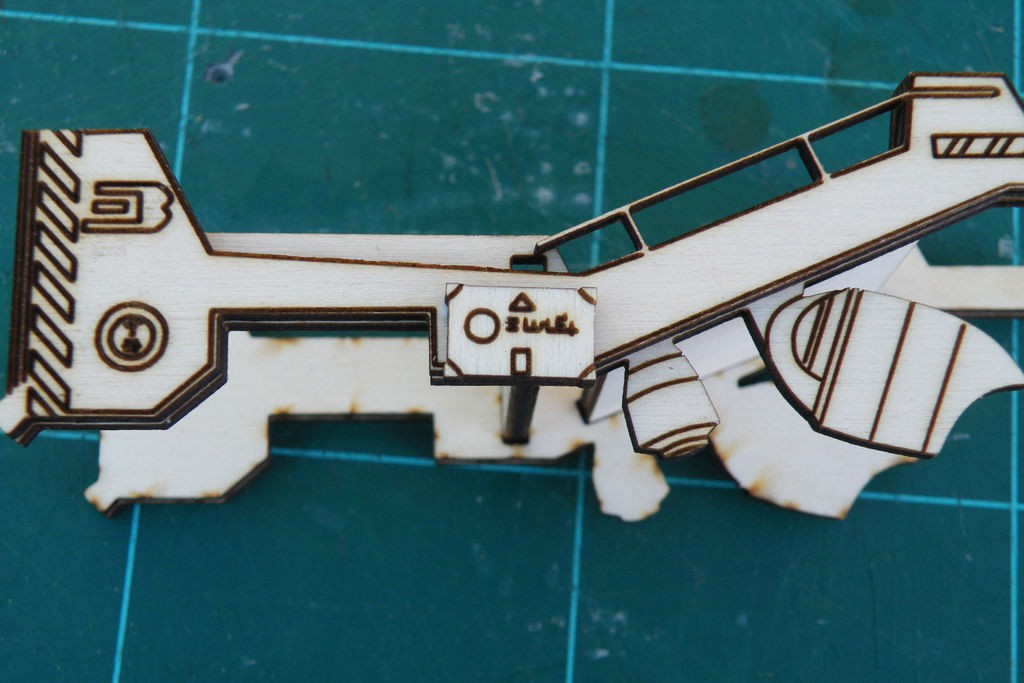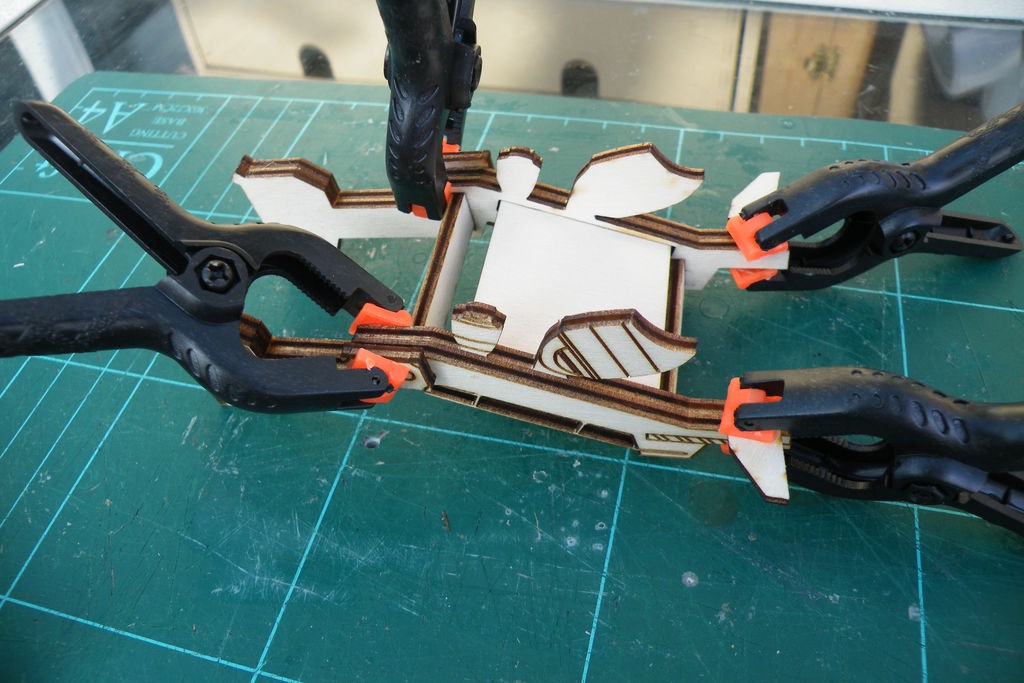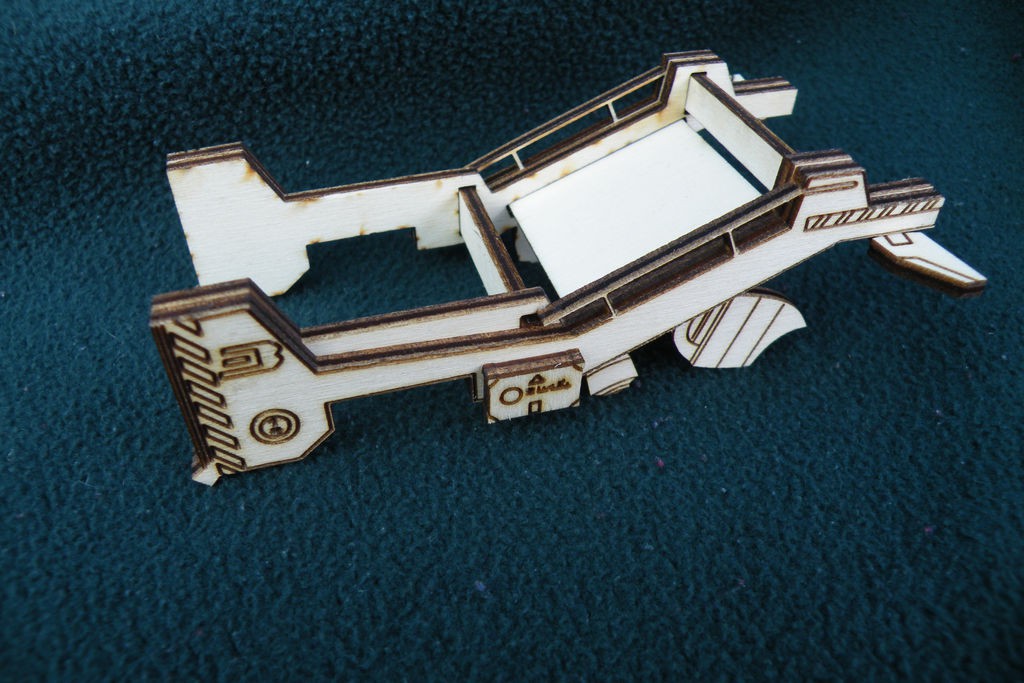 The Mule has a couple of extra details, specifically a storage box on the sides, and a pair of control surfaces at the back corners.

Yet again, glue, clamp and wait.
When it's done, you could finish it - paint, varnish etc - but I like the plain laser wood look.
Let me see what yours look like...
Step 6: Update: It Flies!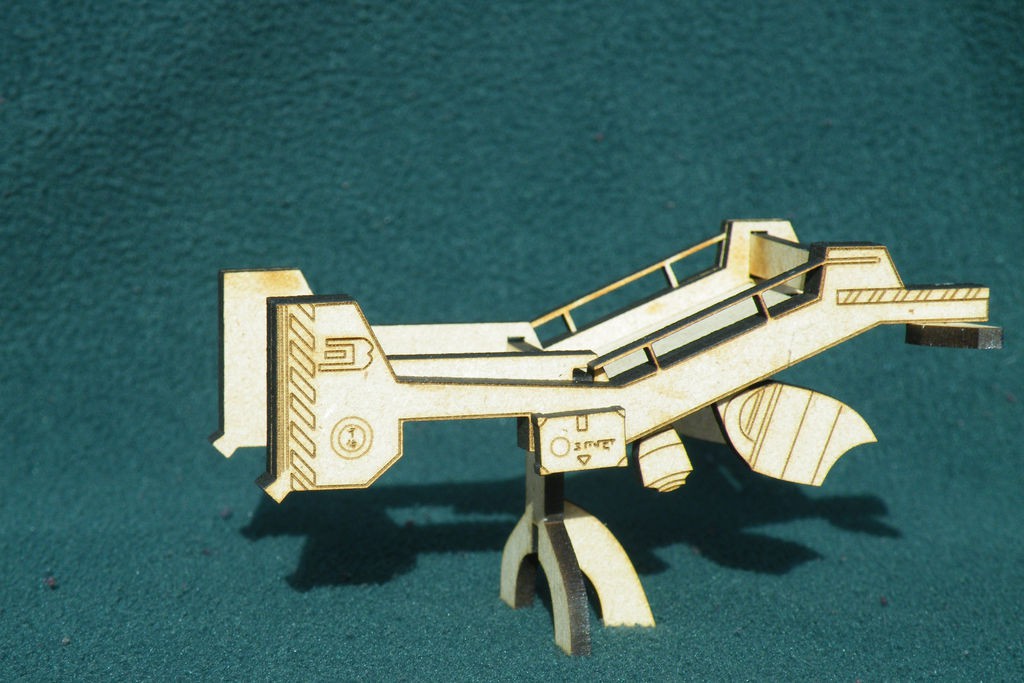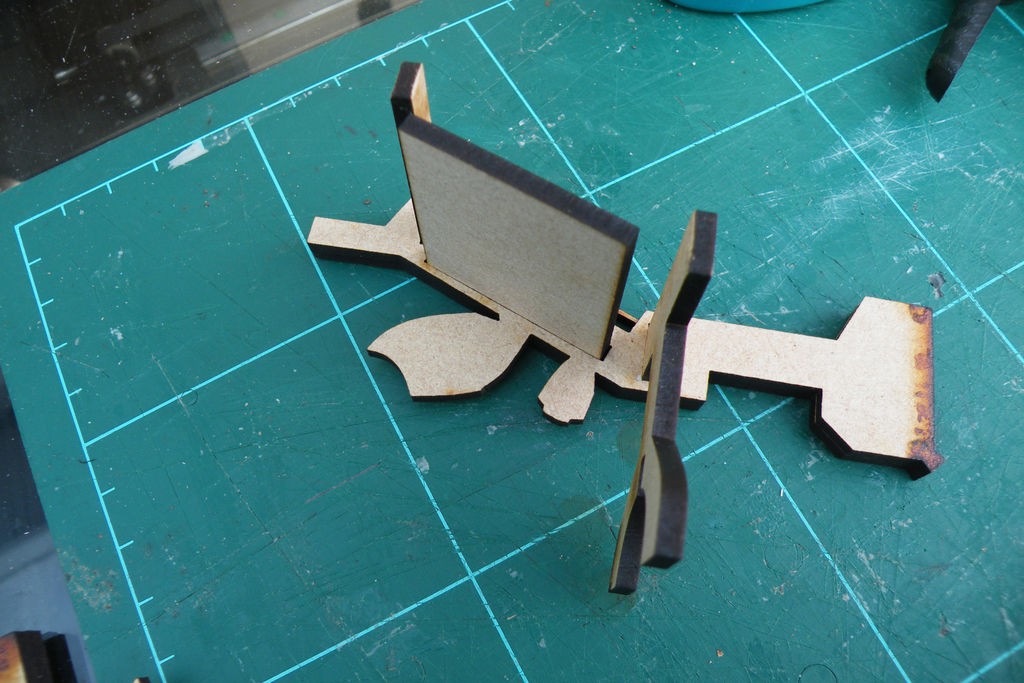 In the show, the Mule flies, hovering a couple of feet above the ground, and it occurred to me that the model needs a stand.

So, I added one, and the files on this step reflect that. The construction process is basically the same as the original version, except part of the floor plating is replaced with the stand.
I also decided to make this version from MDF instead of plywood, and the colour & texture differences seem to suit the model.
Even better, flat-pack versions of the Mule are now available from my Etsy shop with a choice of "with" or "without" the stand.
If you don't want to open an Etsy account, send me a PM and we can chat.
Download Mule+stand.dxf
Download Mule+stand.svg
Download Mule+stand.pdf
Download MuleStnd.ecp