I was thinking about what else to put on the panel but couldn't come up with something original. Since the most essential parts for a 'starter kit' (buttons, LEDs) are already there I was thinking what the next step would be. In most tutorials[1] this next step is controlling something that requires more voltage or current than the MCU can deliver (besides using some special IC or a display). For this reason and because I need a PWM driver for other projects I threw together this MOSFET breakout: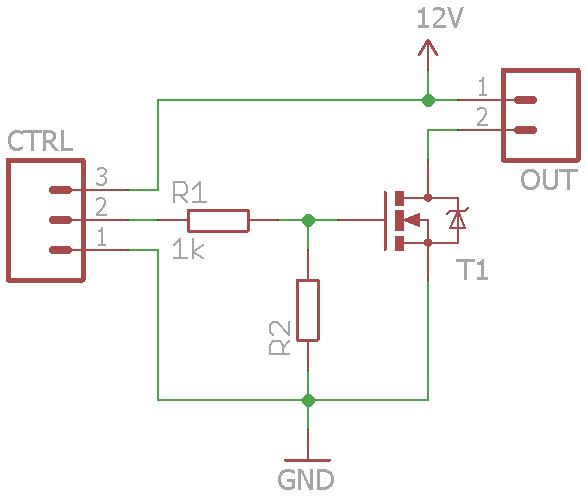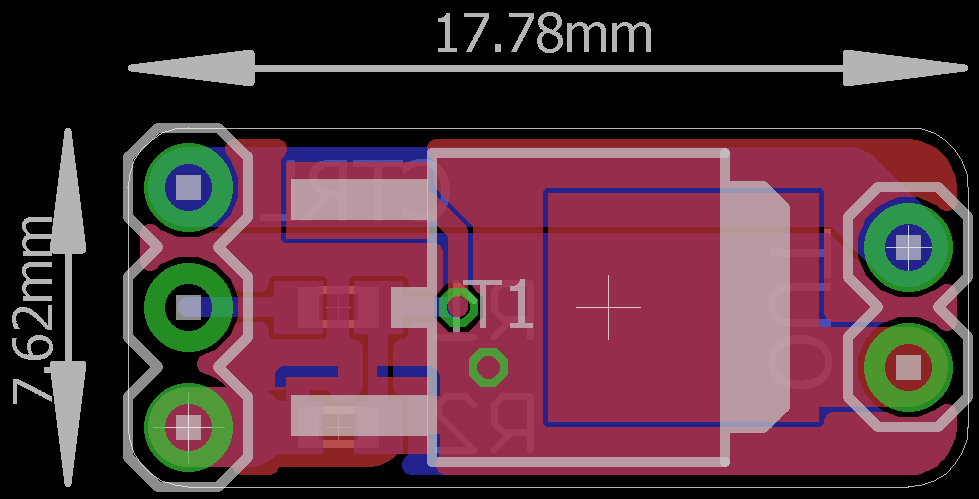 My sources for the schematic don't agree on one correct version for a MOSFET based driver and this cheap RGB LED driver that came with a LED strip even does something in-between: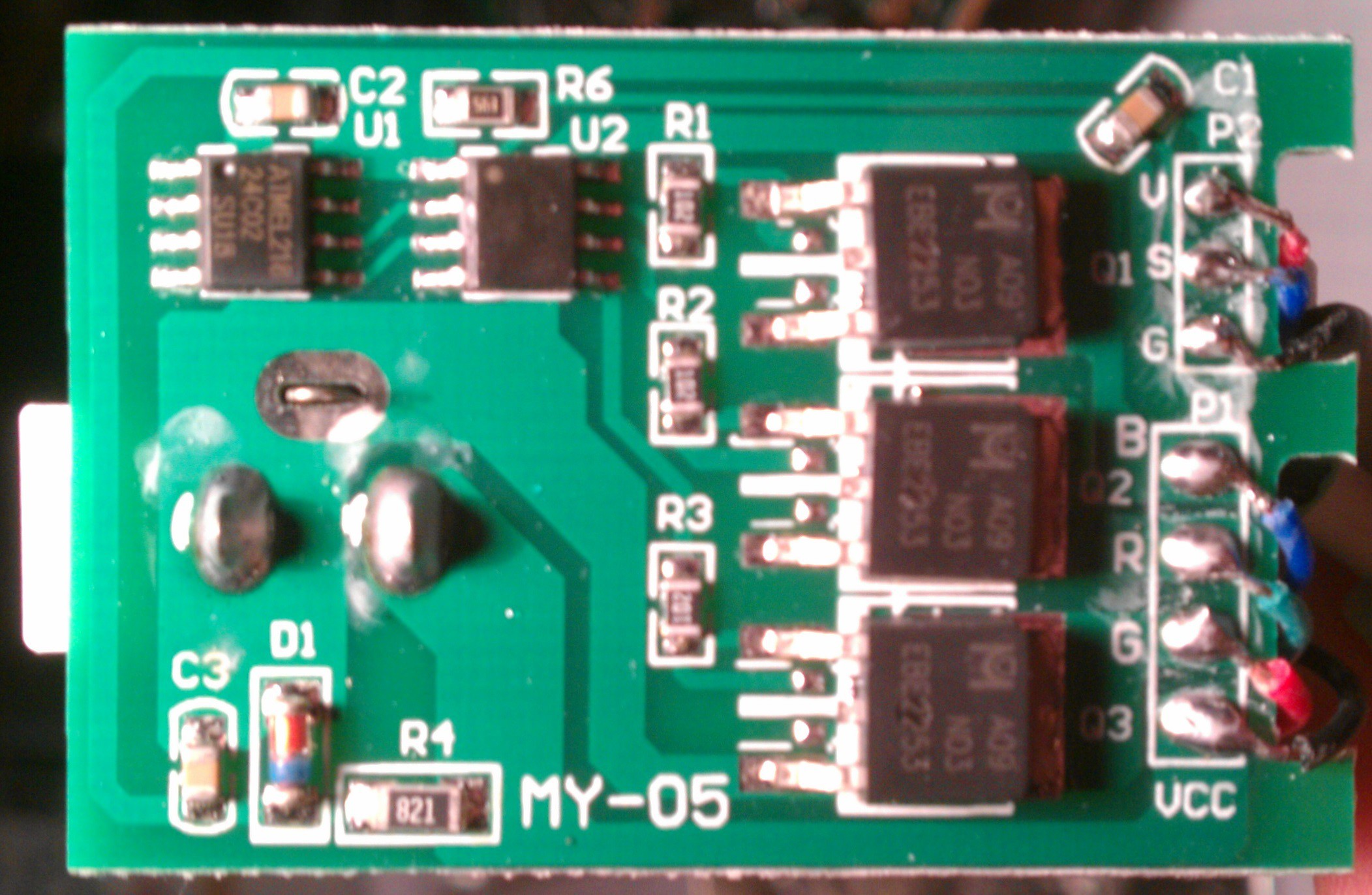 Therefore I added the footprints anyway and will populate them as needed. I don't see why a MOSFET would require a voltage divider or a series resistor at the gate, but I'd be happy if anyone could let me know the reasoning behind that.

The pinout seems to be pretty common and since pin 2 and the tab are internally connected in a lot of cases[1] this board should also work with SOT-223 packages and as a general breakout thereof.
[1] citation needed