In the midst of deciding what to do with Marvin's head, we also did some much needed surgery for his extremities.
Here's Tim.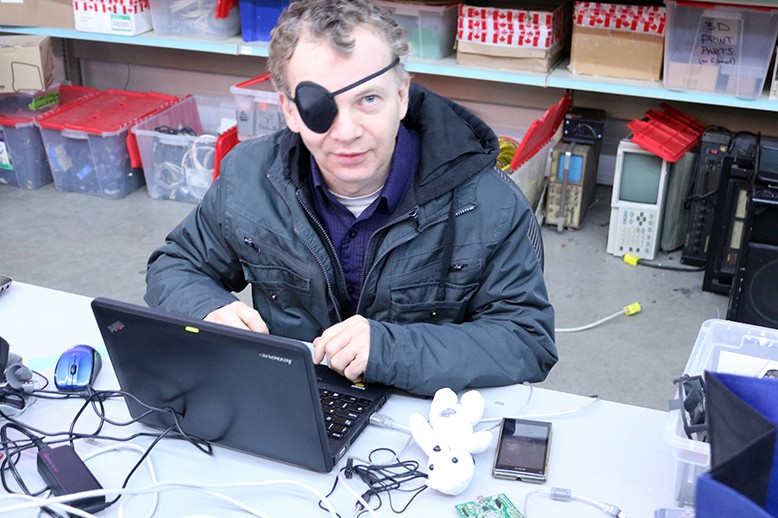 Remember, kids. Safety first. Gotta protect your eye.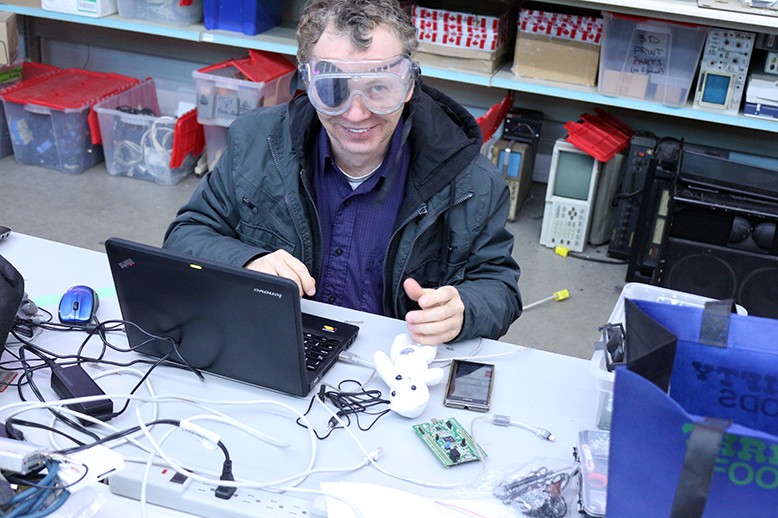 And now we commence with the leg reassignment surgery.
Right after this, Tim's daughter caught us with the bear and we had to give it back. So no pictures of the finished thing just yet. We're waiting on Tim to steal it back on the sly.