a update to keep you all informed, i have received my case design (3D printed by Shapeways), though i made minor miscalculations in the 3D model (screen doesn't fit properly as of now), so i gotta re-order it soon, but anyway, let's face the beauty!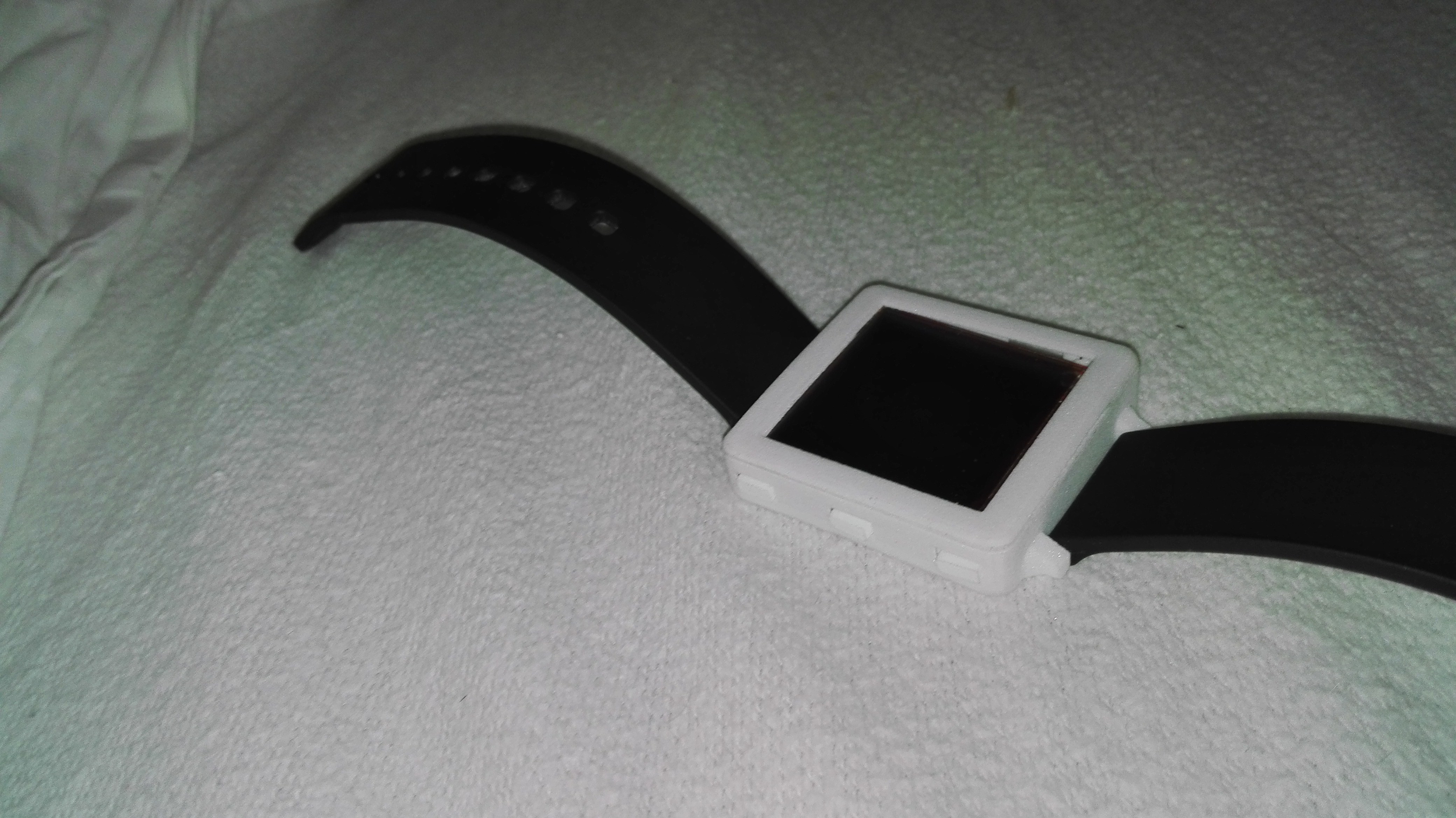 i simply tested my pebble band to check if it fits, and it does! :)
it's about the same size as a pebble classic, but a little bit wider to fit the oled screen :)

another small thing is that the schematics are final for the current model and test pcb's are being ordered and assembled by Atomsoft.
also, i haven't got to look at the website/code as of now, as my sleep rythm is messed up quite a bit :(
that's it for now