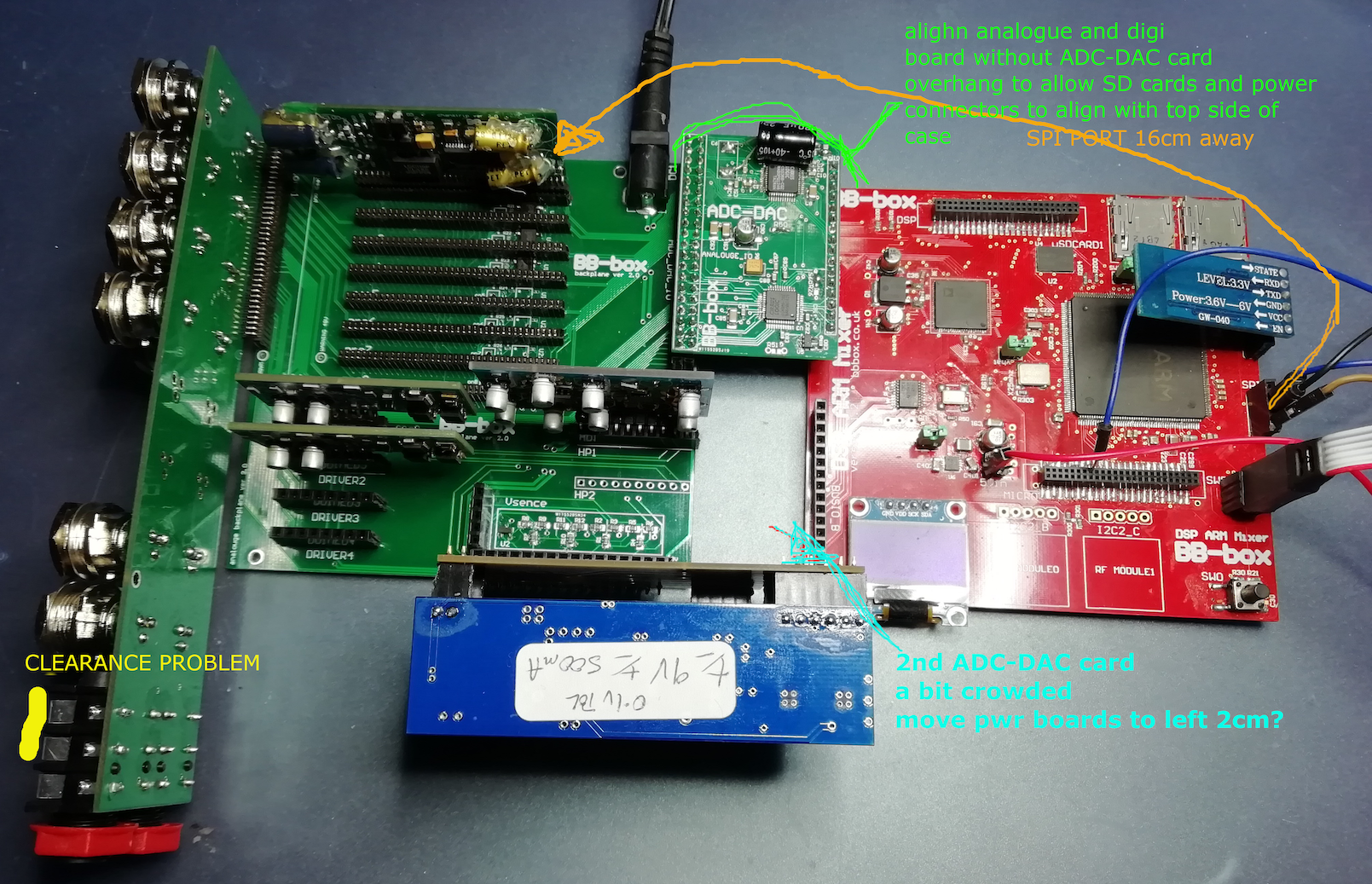 ok finally have enough bits to get the new analogue board running without a box for it !
I'm tempted to just buy some aluminium sheet and just make the prototype box ! I watched some interesting videos of people using brazing rods to weld aluminium with a gas torch. If not aluminium maybe just some acrylic sheet and epoxy glue 
1/ The headphone sockets should be on the underside of the the connector board to allow more clearance with the miniXLR sockets and to fit into the corner of the box better.
2/ The ADC - DAC card should be flush with the top of analogue and Digi boards allowing the power and SD cards to be flush with the edge of the box. Also digi board is not level with analogue board!
3/ power back plane could do with shifting all the pwr cards left 2 cm's
4/ the SPI lines for preamp gain control will be 16cm from digi board ! a bit far !!
5/ I should put the V sense dividers and reference on the power backplane. Just thought of that as I type this !
6/ dump OLED screen and use that area for 12v to 3.3v 1amp DC-DC rather than steeling 5V power from the analouge pwr board.
7/ where to put the isolated 9v - 18v 12v regulator and do I include a charger for maybe 4 or 8 x 18650 3.7v Battery's ?