it never ends !! :)
now I need a battery / acdc wall adapter power switch. I'm not charging the V-lock battery's on board as people generally use there own proper chargers.
I also include NTC protection [ edit ,  PTC resettable fuse , not NTC ! ) ]  in case there is ever a short somewhere !!
I'm going to try using the LTC4412 to switch a BSS308 ( P channel mosfet )
more cost and more complexity !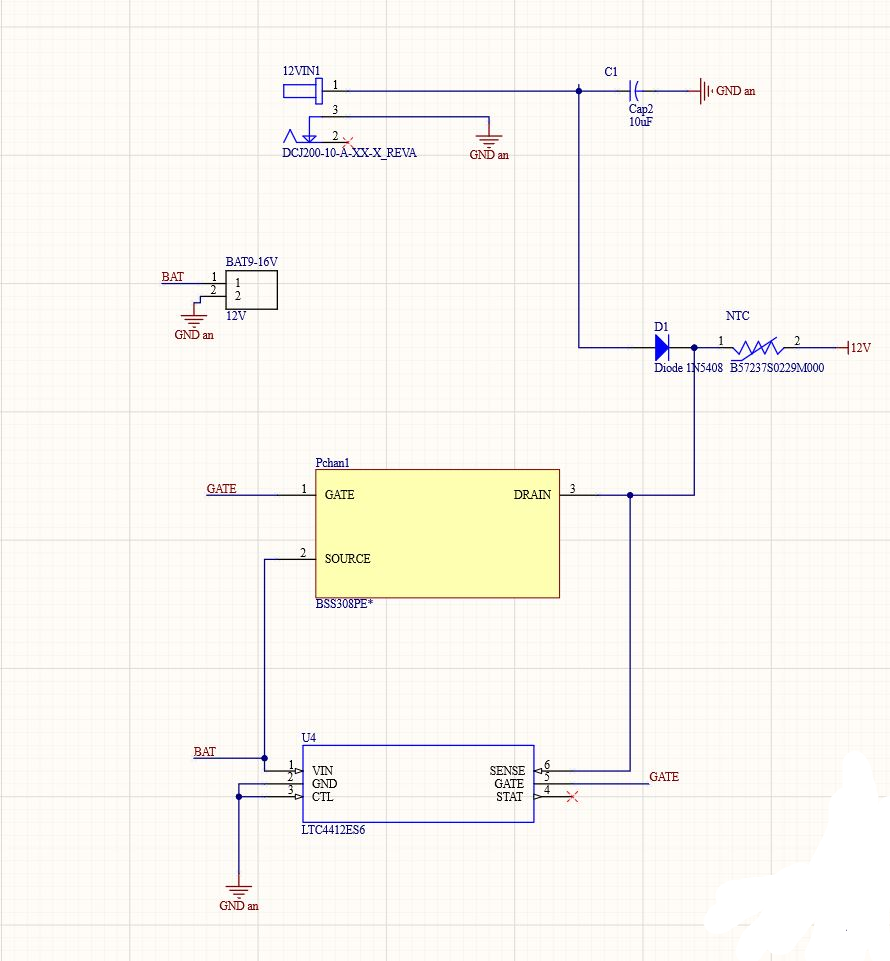 does anyone know of a cheaper simpler way that takes up little pcb space ?
I could just switch the mosfet with the mechanical DC barrel jack switch but seams a bit risky ?
My backplane is already pretty loaded with voltage level monitoring / ADC buffering so I'm making it 4 layer this time and with components will be on both sides. the vsense1 socket will send the buffered 0 - 3.3v voltages to the MC. the digi main board only has 6 ADC channels hooked up at the moment but eventually that will be upgraded to 8 , that way I can monitor battery Vin ( DC vin ) +-15 +-5 48v 3.3v and more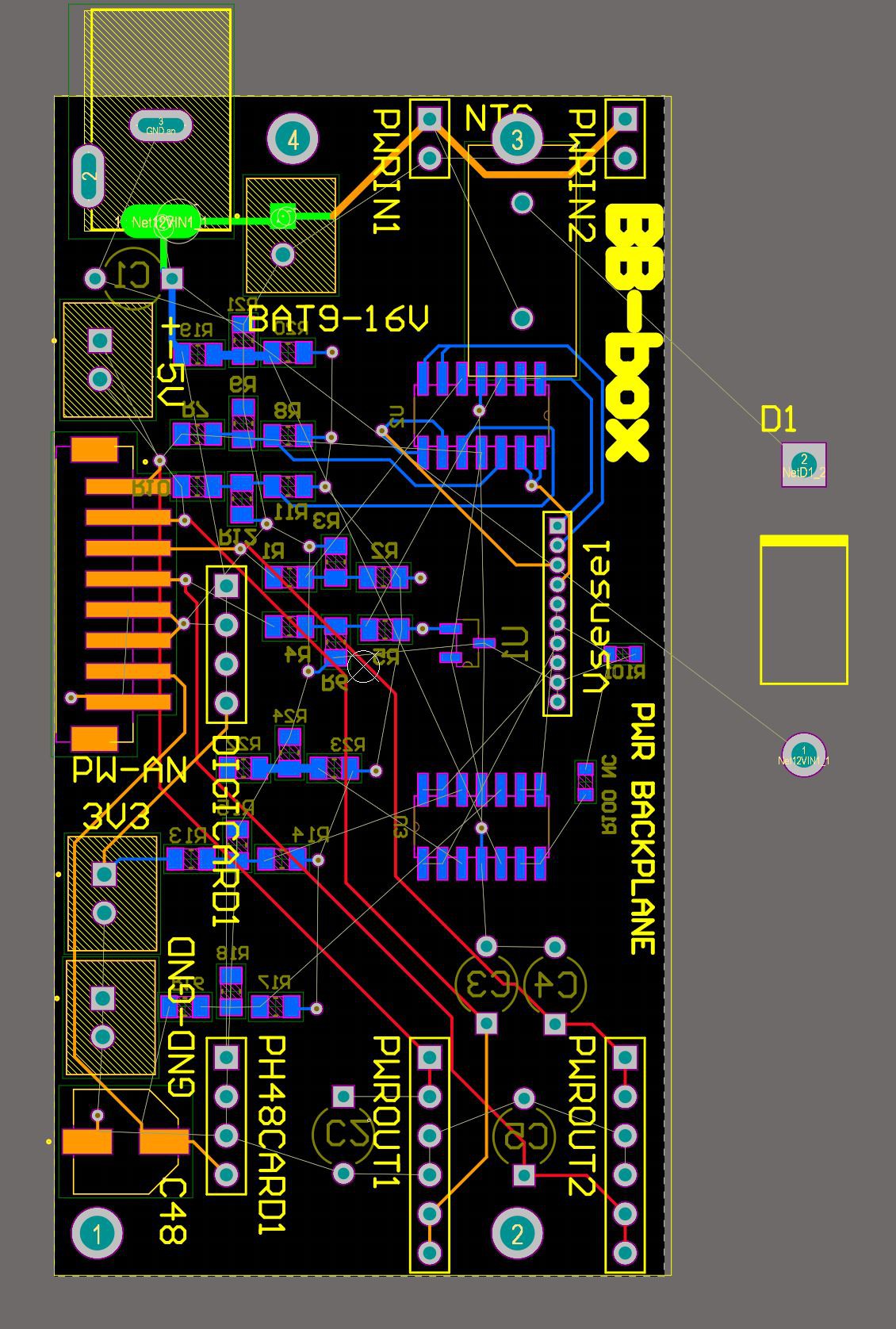 the diode in this example obviously doesn't fit this design !! I'm sure I will find a decent heavy duty
SMD version.
ahhhh , I'll make it all fit , there is always a way !