finally I got courage to go ahead and print a prototype of the 8 channel pre amp.
I tried to keep it fairly flexible. for instance I should be able to only part populate the board with components and make it just 4 channel to begin with. the B1 - B7 connections will alllow me to bypass the serial data chain. I used cheap IDC connectors so I can use regular jumper wires from pins if I like.
theres some GPIO pins too for each pga2500 in case I want to add LEDS or other stuff.
I should have maybe had one GPIO slect unity gain on/off pin to the PGA2500 but I had'nt tested if the GPIO was capable of pulling that pin high and what resistor I should use. Instead I just have that pin acessable on a header so the MC can switch it.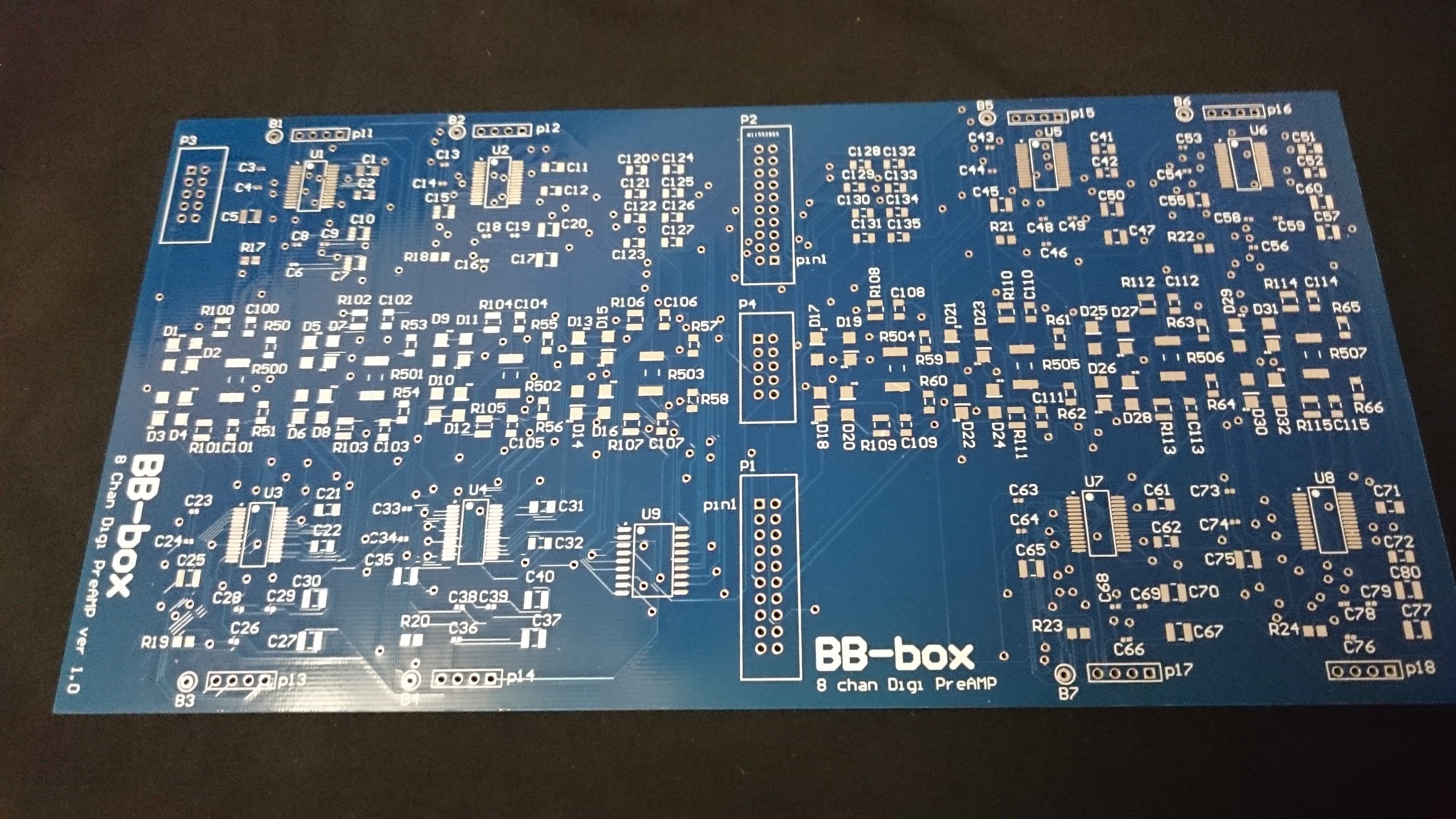 Well, back soon when the after I order the parts and put this in the oven !
I kept the power supply off the board , so I should start to work on that more.
I'll use the Phantom48 project to supply the phantom power to the switching IC.