Get an SDR

A good example for a cheap SDR receiver is an RTL-SDR TV USB dongle. RTL-SDR was designed as a TV tuner for PCs. It can be plugged into a USB port, and with it's software installed it can receive FM radio stations or TV programs.
But with a hacked driver, the same USB dongle can be used as an SDR. And it's cheap, about $10. This is the little beast: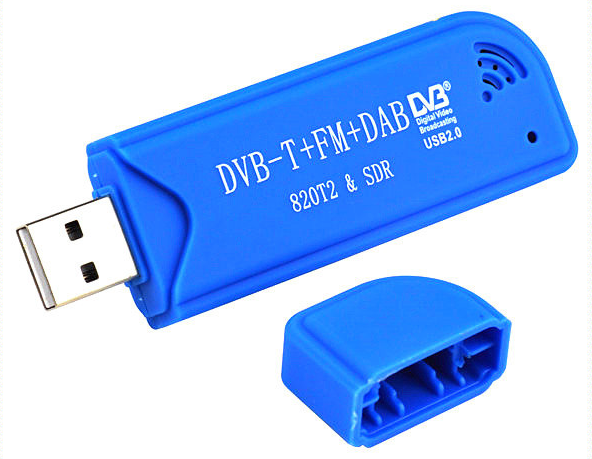 and this is the tuner chip used by this USB SDR: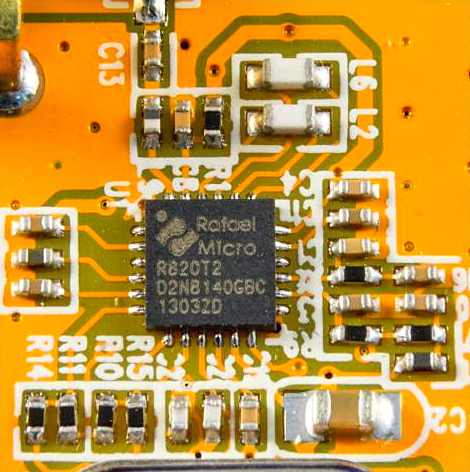 Get one, but don't waste your life watching stupid TV broadcasts with it!
Install HDSDR
HDSDR stands for High Definition Software Defined Radio, and it's a free software that can be used with many SDR tuners.
download HDSDR and install it
download and install Zadig drivers for RTL-SDR
download ExtIO_RTL.dll and copy the ExtIO_RTL.dll

file into the HDSDR folder (usually "C:\Program Files (x86)\HDSDR")

start HDSDR and press F2 (Start)
Play with it, get used with an SDR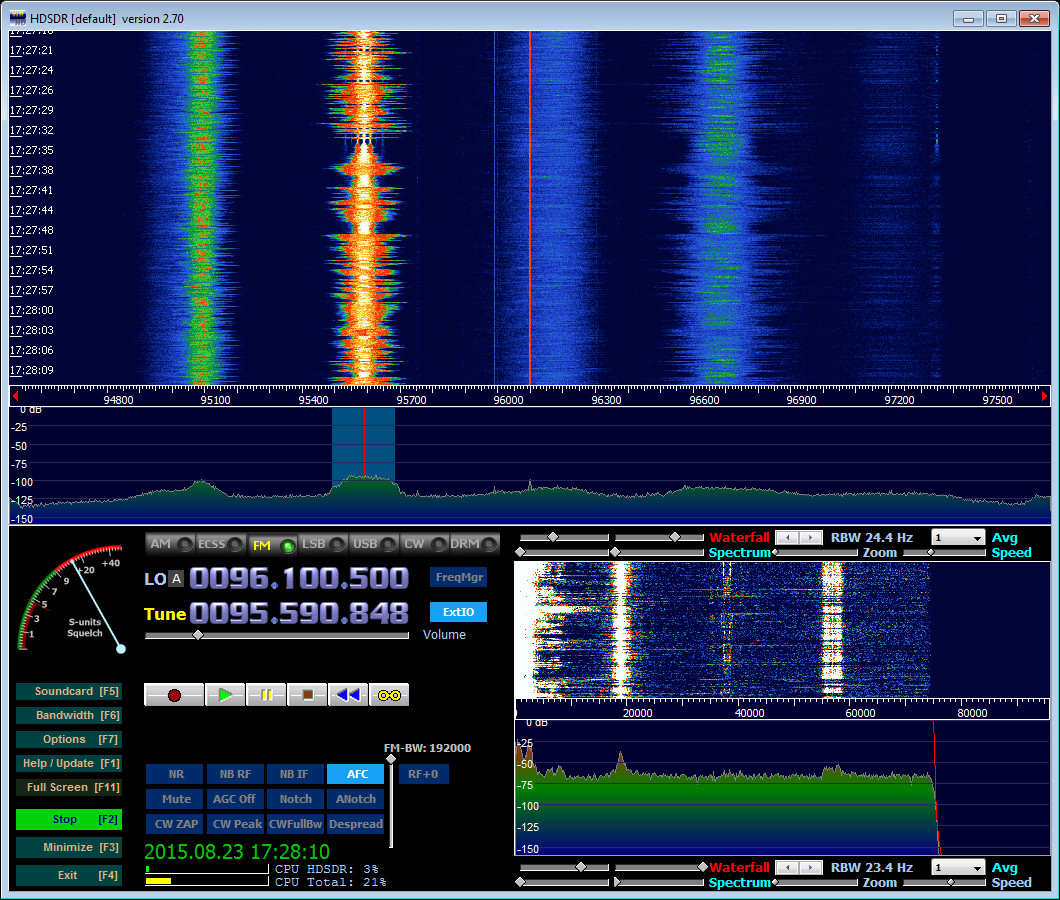 3D Printing AVR Arduino Art Audio Automation BeagleBone Bluetooth Cameras Clock Drones Environment Hardware IoT LED Medical Music Radio Raspberry Pi Remote Control Robotics Rockets Satellites Science Security Software Virtual Reality Wearables