Have a look at these fun animations showing Ivan's parts in action. This is the first (nearly) complete design, ready for construction - it just needs some screw holes and some attention to detail on the toolhead. The base is completely ready for construction, can't wait to build it!
below is Ivan in operation, the complete robot printed in carbon fiber PETG filament.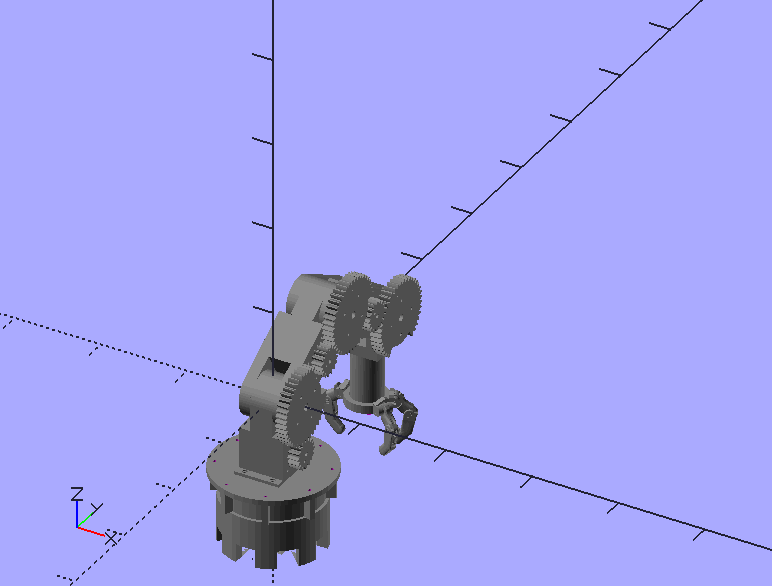 I have two detailed animations of the gears working. The first is the planetary gear box in the base: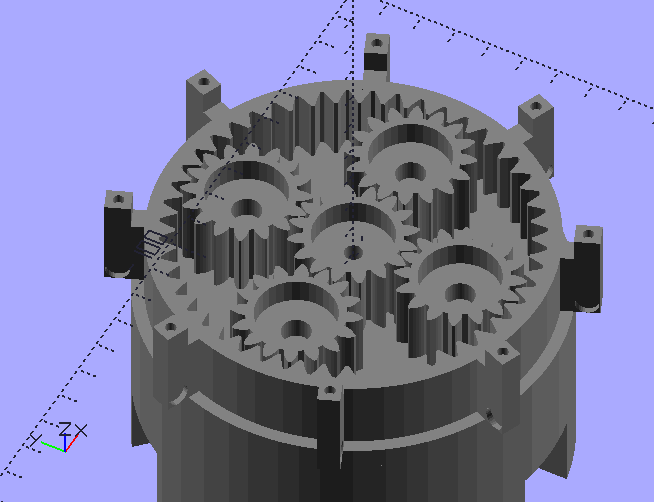 The second is a close-up of the hinge gears that work the arm: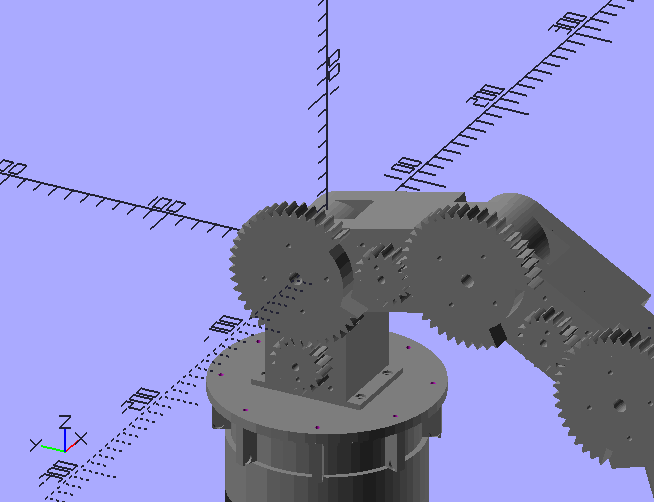 Below is an animation of the Grab-Tor hacked claw: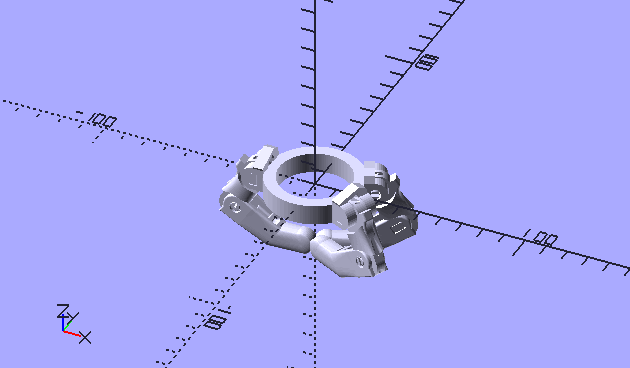 It is made of e-NABLE's Raptor Reloaded finger parts, designed by STEM school kids - very imaginative! I arranged the three fingers into a "three jaw chuck", representing the index finger, middle finger, and thumb working together in a human hand.
Les