Below are some pics of the actual FRP piece that will make the windmill.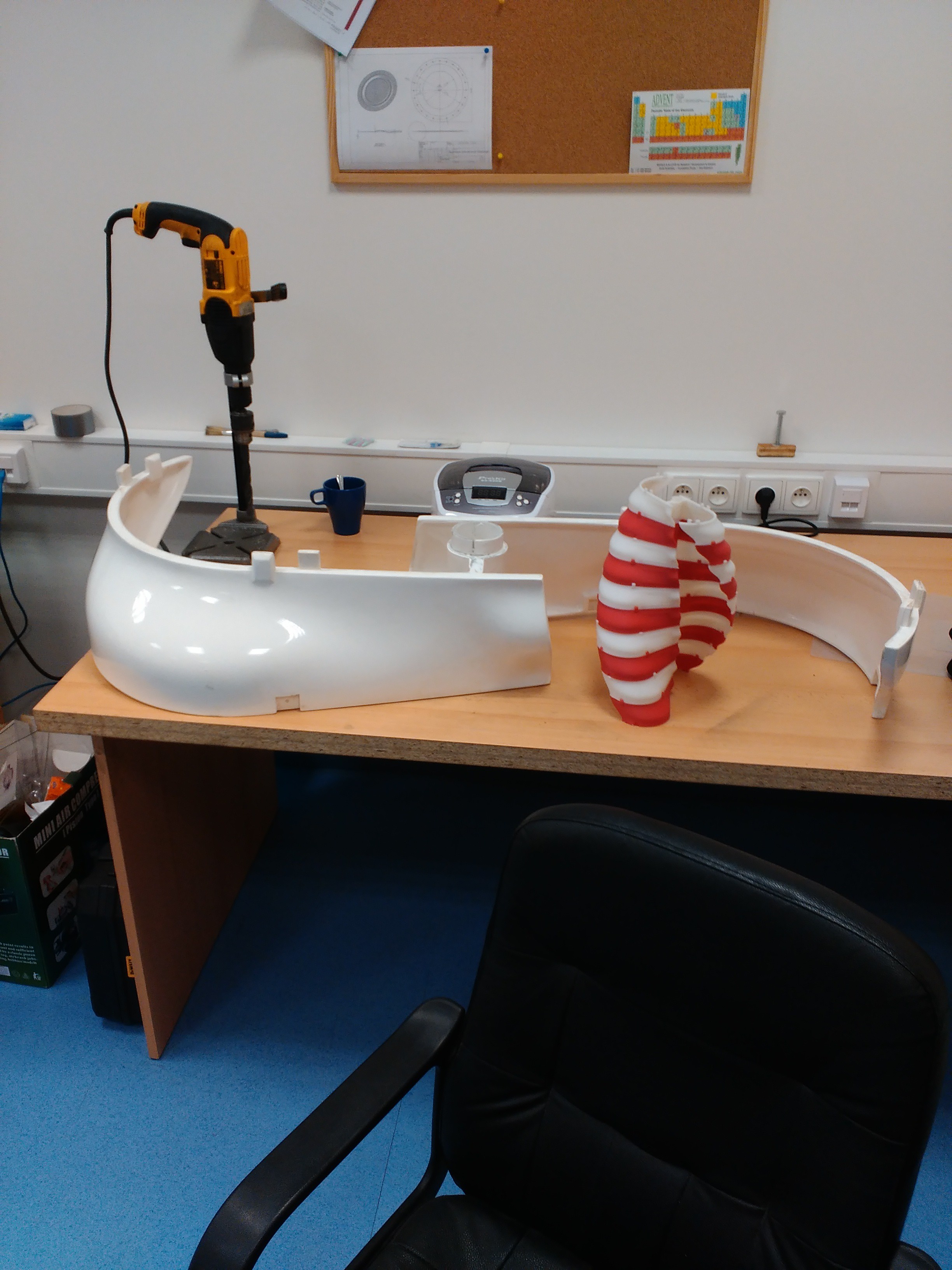 First pic just shows the scale of the real FRP piece compared to the model we printed on our 3D printer. Each actual piece weighs exactly 5kg.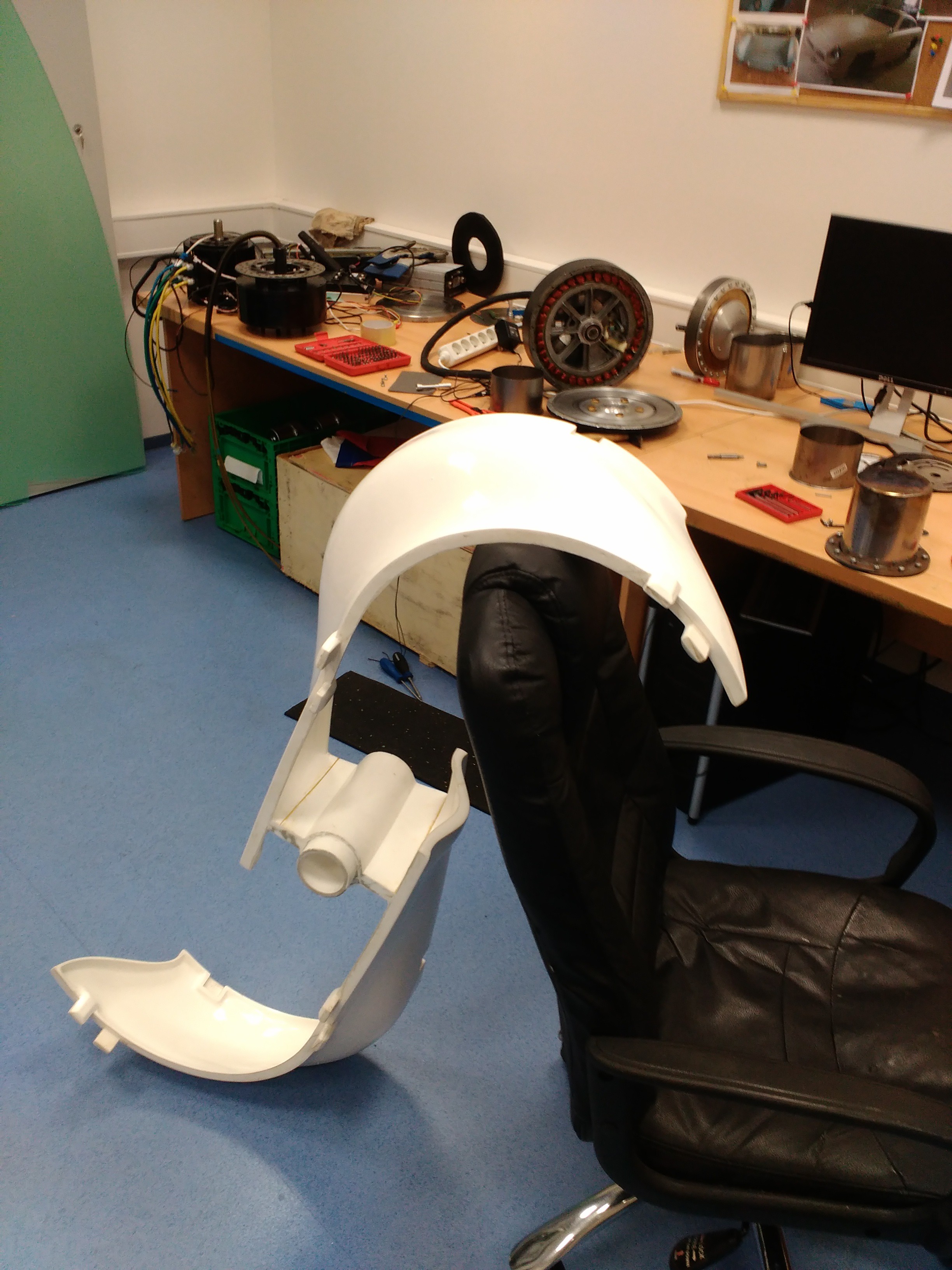 Second pic shows how big it is compared to a nice office chair !. You can also see bits of our other projects in the background..!!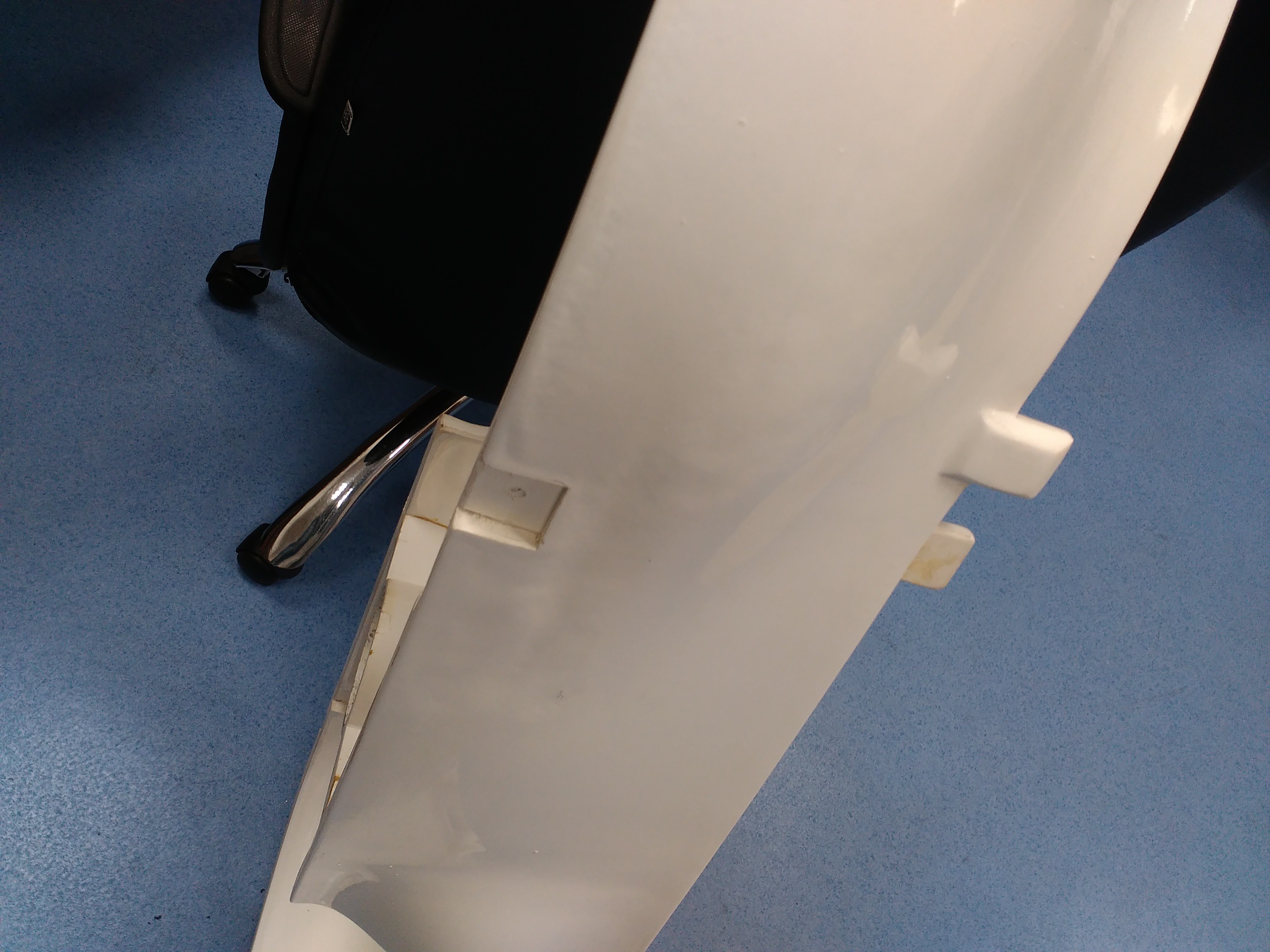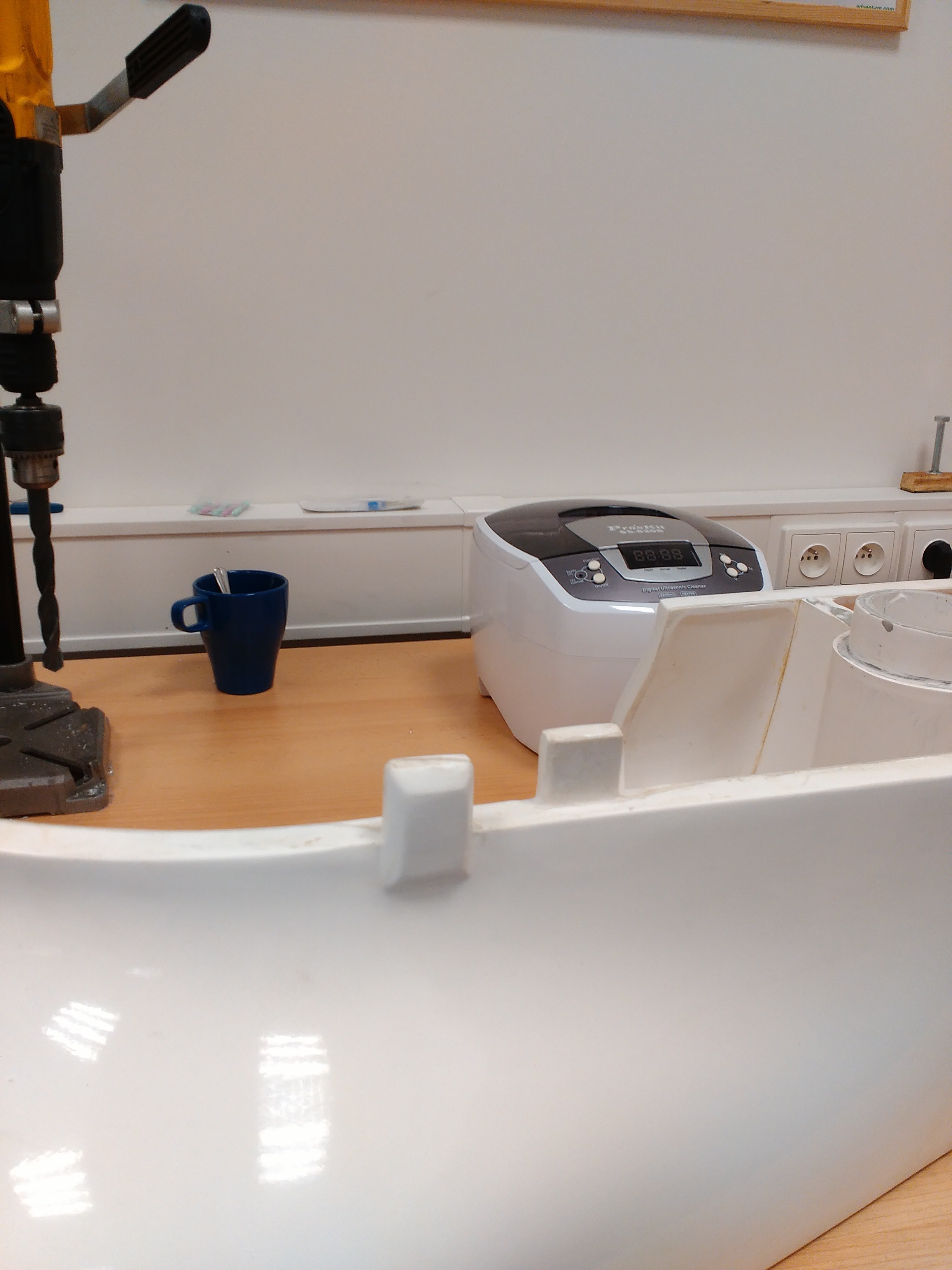 The two pics above show the male & female locks to keep the turbine together..
Assembly is pretty simple. Make the top & bottom bearings & holders. Insert a pole through the big hole in the center of the DNA piece. Stack the pieces as high as you like & lock them using the locks. Put a PMG (generator) on the bottom. Build a foundation, place in a windy area, make electricity. Of course, it is a bit more complex than that & I will show the reality in future project logs.
The key point is the modular nature of the build. Our one DNA piece can be stacked to make a small or a relatively larger windmill...
Next log will be about the poles, the bearings, & the super structure to stop the turbine falling over...