Given the images of Bob Widlar and Hackadays post today about Bob Widlar, I decided to try his name as the login info for the Telnet server. Sure enough it worked!
Give it a try and dig deeper into the mystery:
Telnet 54.241.0.25
Login: bob
Password: widlar
---
Lots of interesting stuff on the server. Here is a screenshot of what I was able to see right off the bat: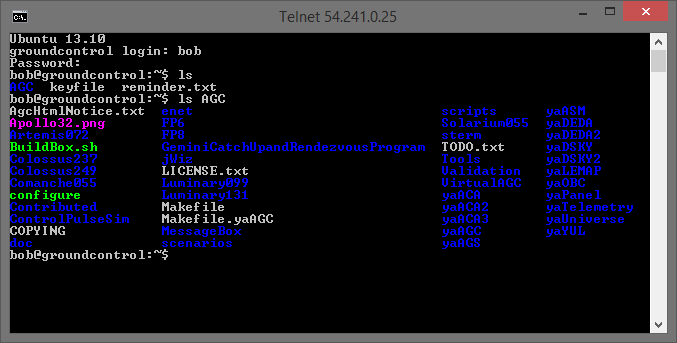 Reading the license file shows the files in /AGC to be the "Apollo Guidance Computer". Hmmm, I wonder.
---
Also, the file "reminder.txt" has the lyrics to the song "Puff the Magic Dragon" by Leonard Lipton and Peret Yarrow. Not sure what this means yet...
---
So far several people, myself included, believe this is related to Hackaday's call for hackers and hams, since the countdown timer on the main page runs out shortly before the last opportunity to communicate with the ICE/ISEE3 satellite. This would make sense with the space theme, Apollo Guidance System and the "I'm floating in a most peculiar way" reference. Someone also mentioned the possibility of using a high altitude weather balloon to get a radio close to the satellite to receive its weak signal. But its not the time for speculation yet!