I finally got around to machining a new spindle mount. I 3d printed one a while back to help figure out how everything would fit together. I knew I wanted an aluminum one, but I used the 3d printed version to get the spindle mounted, figure out the connection to the motor, hooking up the tachometer and working on the Z axis.
Now that most of that is worked out it was time to make an aluminum one. I started with some 3/8" thick aluminum. Then cut it down to rough shape on the horizontal bandsaw. Next I finished the size and drilled all the holes. Most of the work was done on a manual mill using the normal vice. But to drill the holes in the end I clamped it to a right angle plate. Nothing too complex about the design. I will probably put some thread locker on the screws at some point. But I want to get it together and working before I do that.
Plastic Version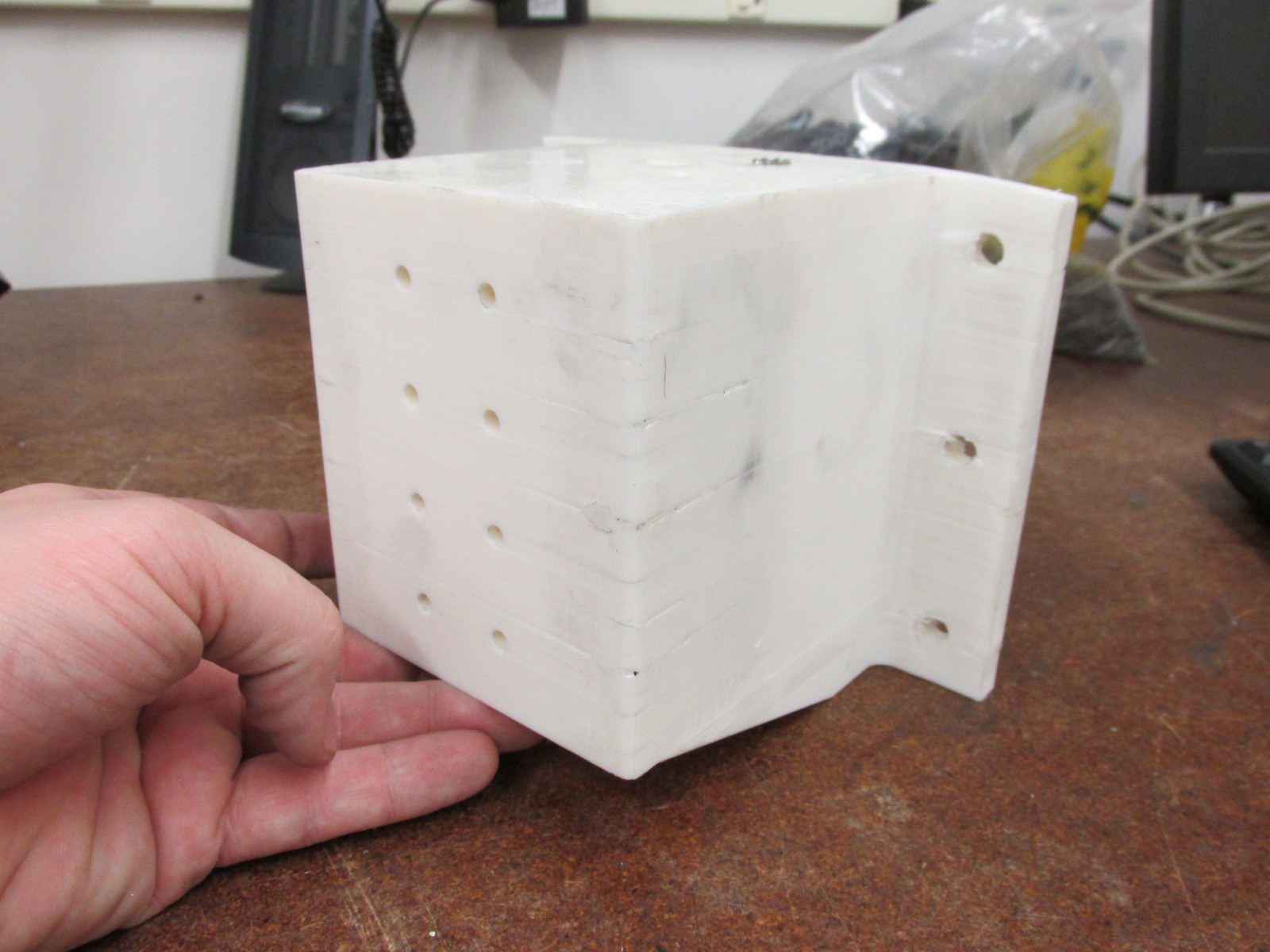 New Aluminum Version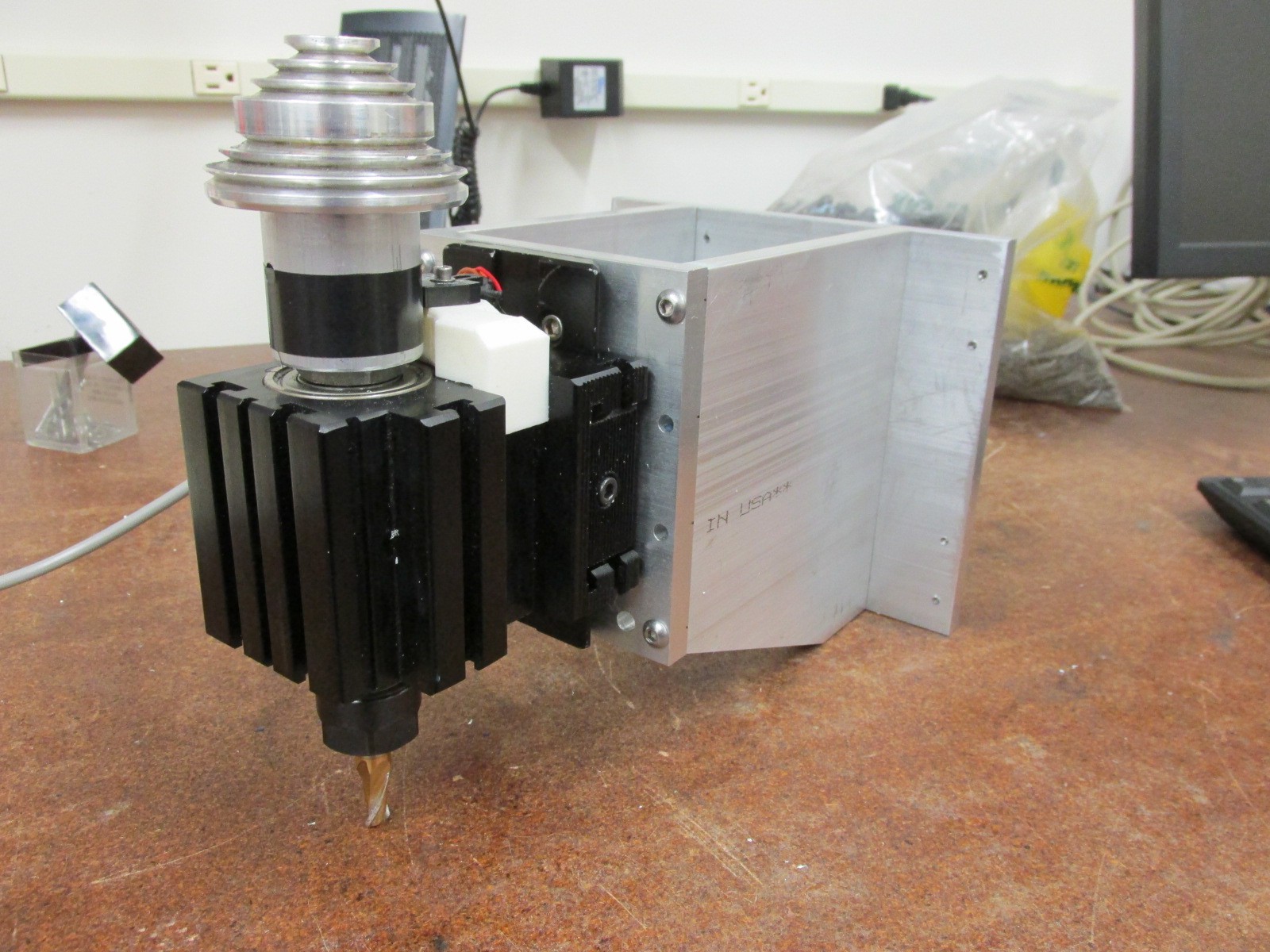 Side View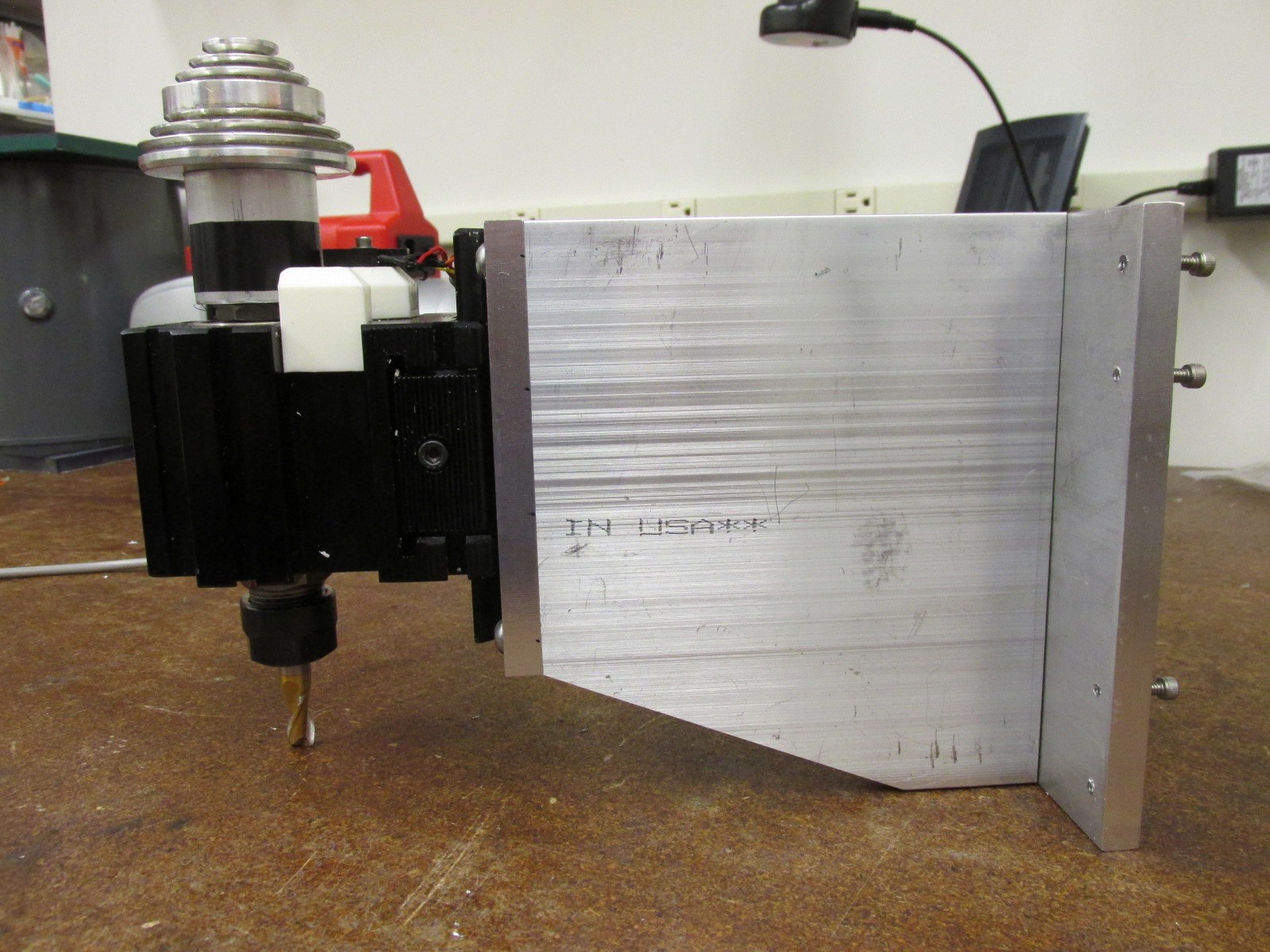 Top View. I only have one bearing screwed on to test the fit. I am waiting for some screws to come in the mail.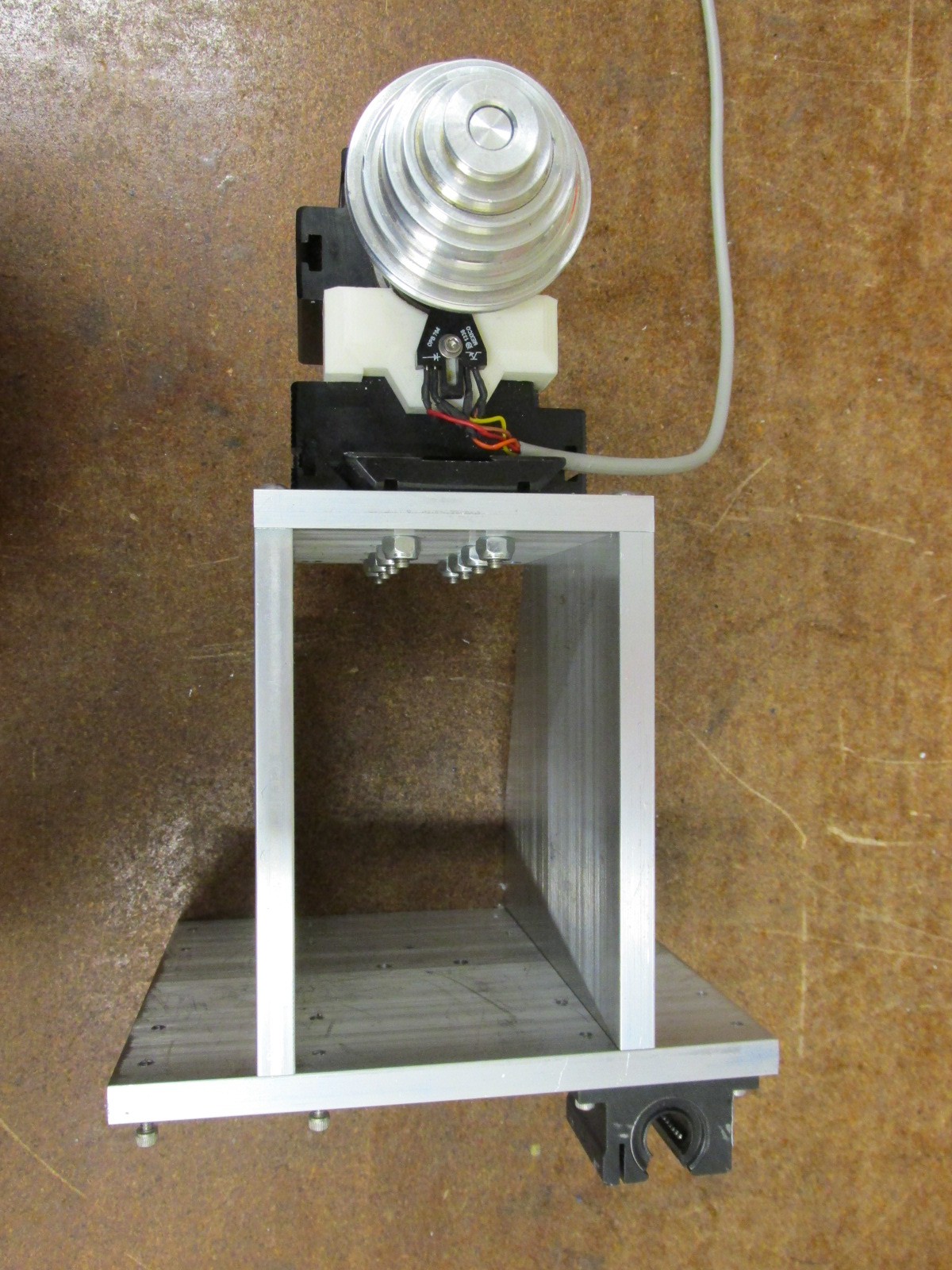 Here you can see the spindle encoder. I 3d printed a small bracket to hold the sensor in place. There is a small reflective sticker on the spindle shaft. This will give me an accurate feedback of the spindle RPM.