USPS finally got my package to me, didn't look in that good of condition to be honest. But the components were fine. The build was quick only taking about an hour. The only thing not currently on the board is the JST connector for the lipo battery as I apparently forgot to put that in my digi-key order and the Numitron itself.
I haven't had a chance yet to see if Atmel studio will communicate with the device using Atmel ICE yet. So unfortunately I only have a few photo's of the build process for you now.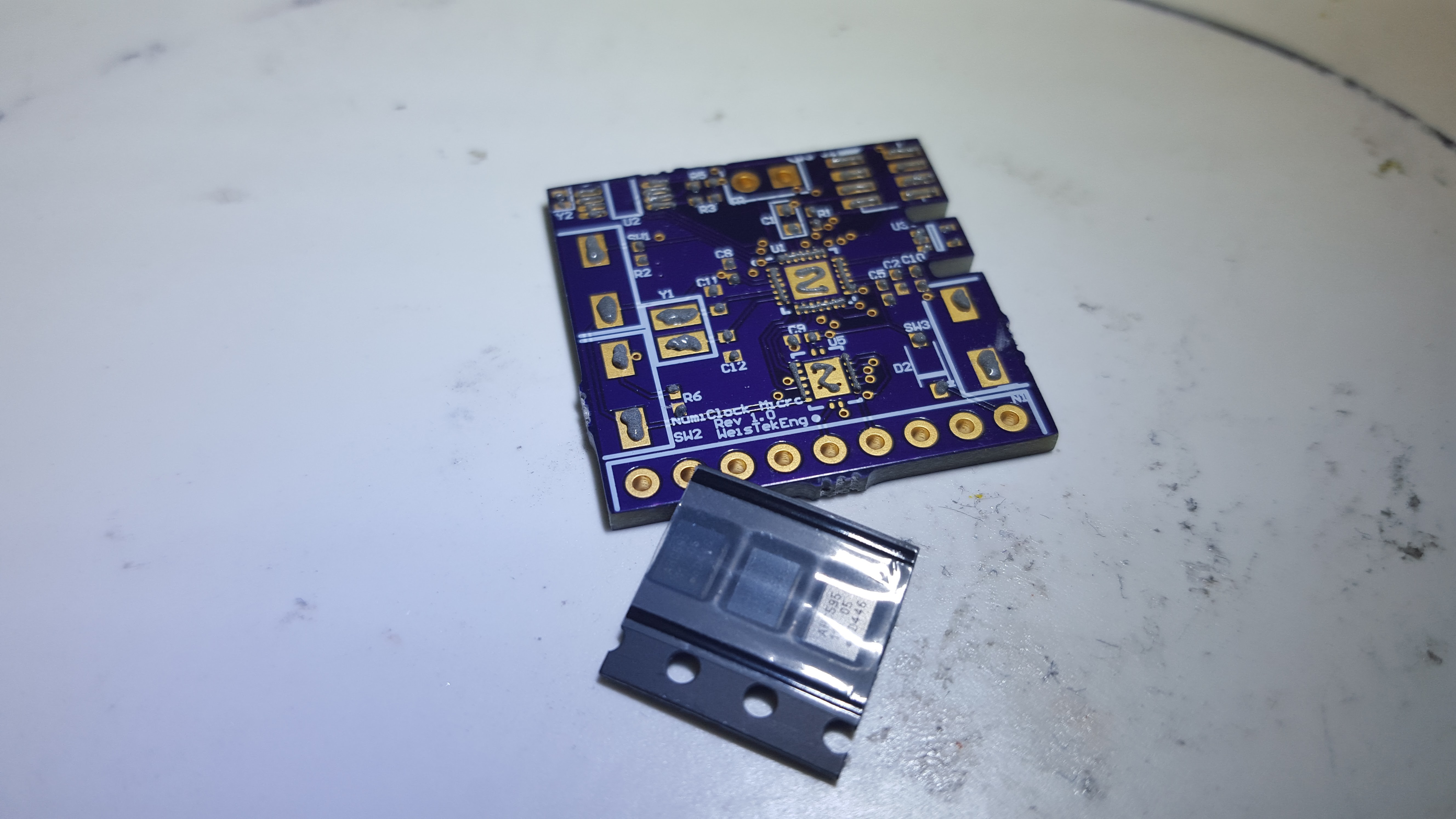 Paste applied and getting ready to stuff parts.The front of the board holds the main micro an Atmega168 an 8bit shift register the DS1337 RTC user buttons and programming interface.

Board has already gone through the oven for the top side, the bottom side was done using a head gun. The bottom of the board holds the Super Cap, the Lipo charger / USB port and the Voltage switch.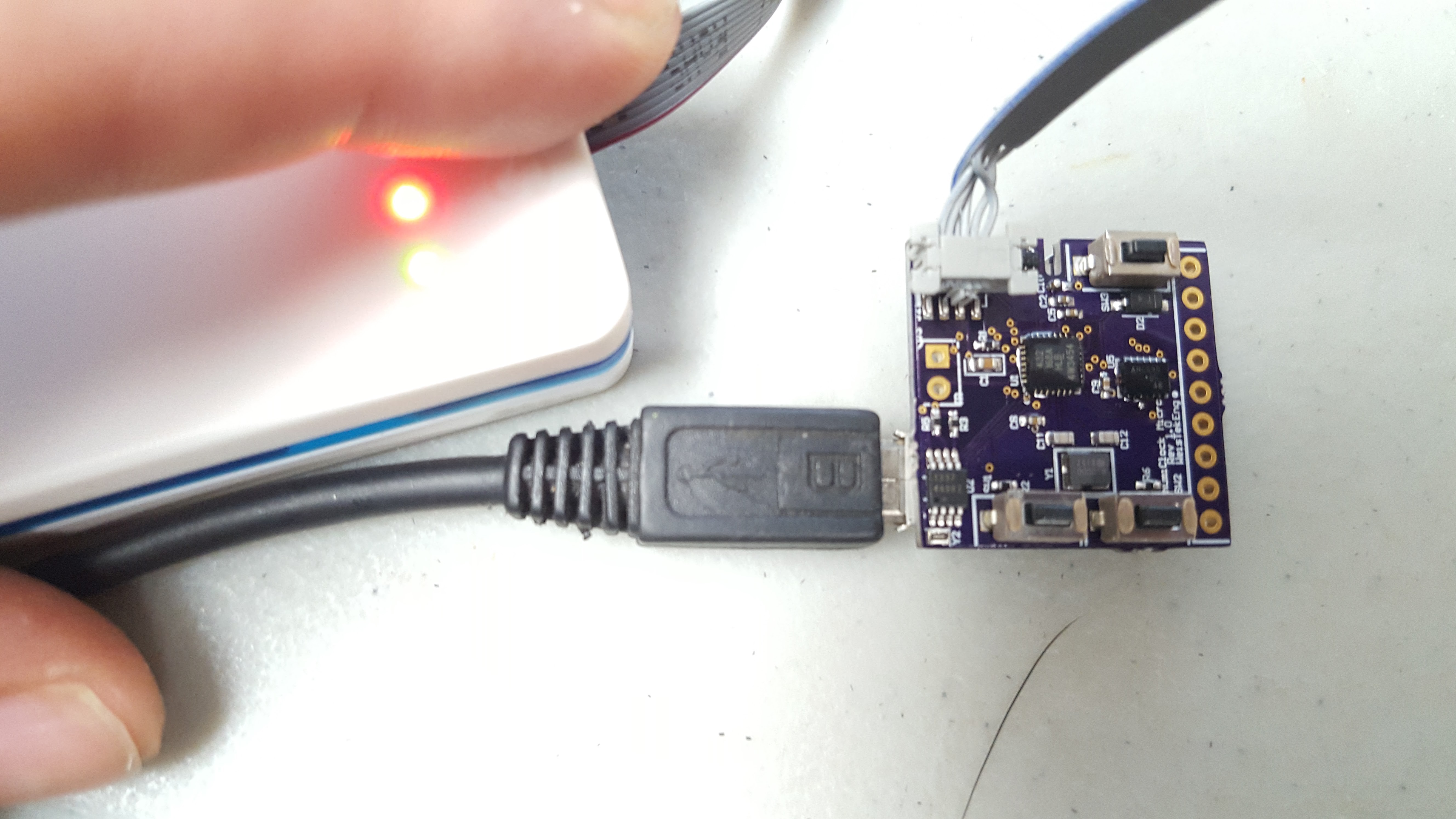 Using my Atmel ICE to varifiy it sees the board has power, its hard to see but the green light on the programmer says it can see the voltage on board. Next step from there is to see if Atmel studio can find the Atmega168 controller. If not then checking the schematic to make sure I have the jtag cable pinned properly, it was made in a hurry.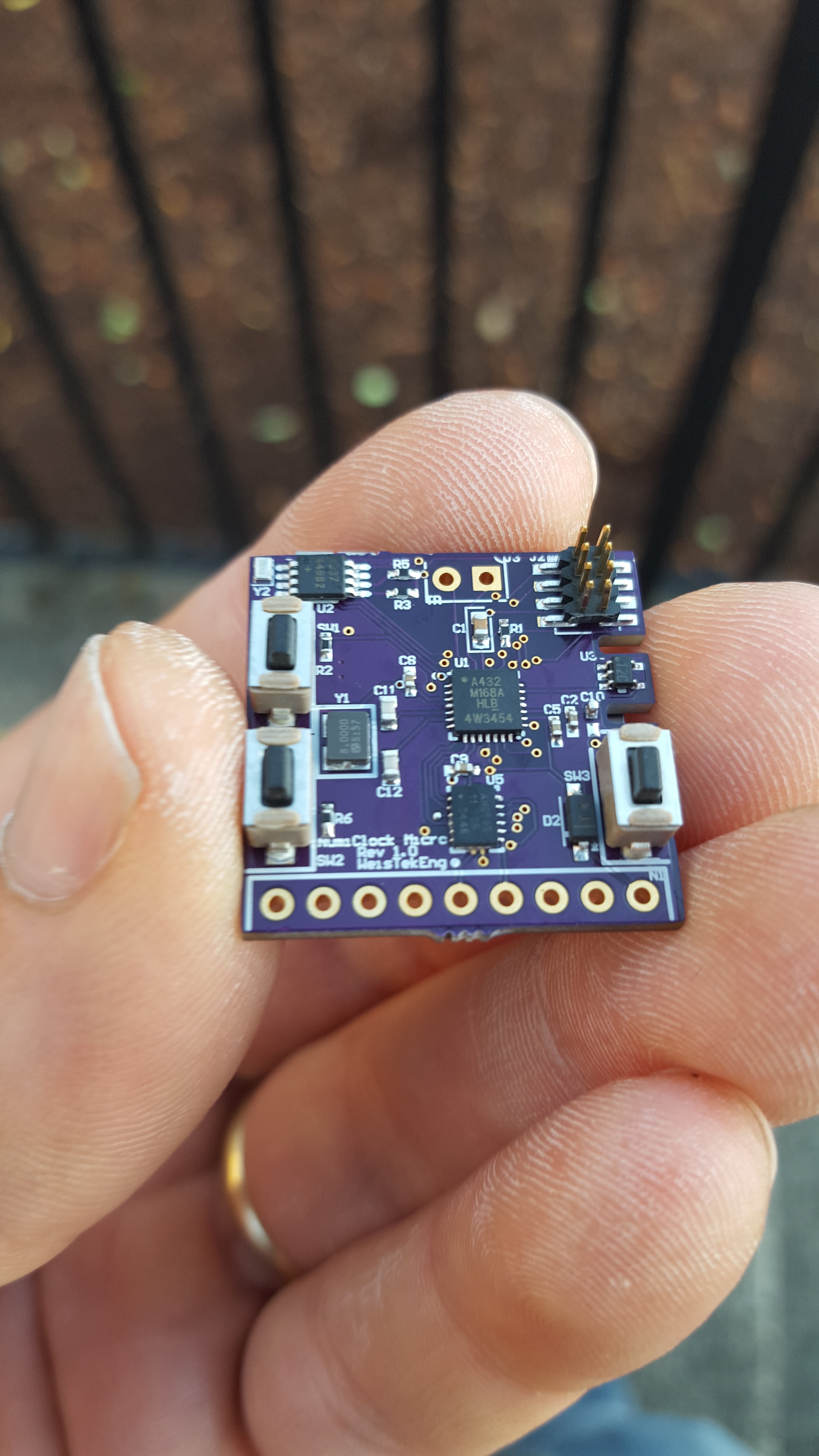 Tiny clock without the tube. Thats pretty much it. Btw I know about the tome-stoned cap on the board I have fixed it since the photo was taken.
Ill post an update when I get the programmer talking to the micro. Until then.
Jeremy.