Due to some last minute wind, we were able to get the boat in the water today and do some quick sailing tests.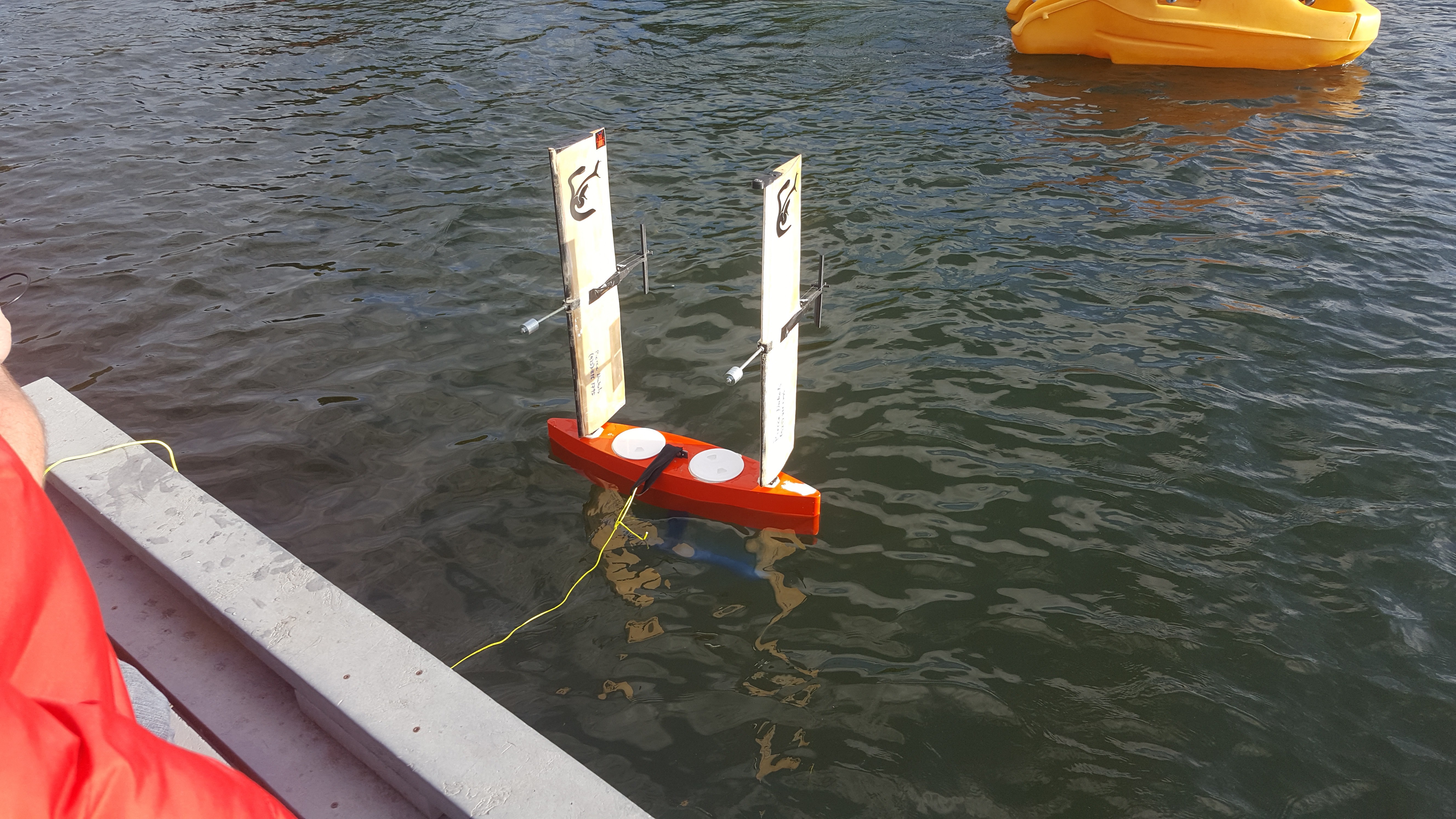 We did get the boat moving under sail power. However, doing so in a predictable and readily controllable manner is going to take some more work. The tether you can see in the above picture turned out to be invaluable.

The most obvious problem is that the tails are not big enough to reliably control the inertia of the sails in relatively light and variable winds, like we had today. There are two approaches to this problem -- lighten the wings and make the tails bigger. These sails are the weight they are and that's not going to change until we build the next sails (already in process). We can always print some larger tails, and plan to do that ASAP.