The wESP32 is coming to Crowd Supply!  After seeing how successful our #LiFePO4wered/Pi+ campaign was, it made sense to repeat the same thing for the wESP32.  I hope to have the campaign up very soon now so you can start ordering!

I've been very busy the past week with ordering boards, ordering components, and coming up with marketing materials.  A campaign video is in the works, and we need demos to show off some cool stuff you can do with the wESP32.  One simple idea was to make a "remote status display" you can send messages to:
You'd probably want a bigger screen for the real deal, but is conveys the idea. :)
@martinschki had a good question in the comments: "How much heat do they emit under a low power application?"  I've been doing tests and taking thermal pictures at high load, but I never thought of doing it for low loads!  And in applications such as his where things get built into a wall this is important.  So here's a thermal image under low load, running the demo shown above: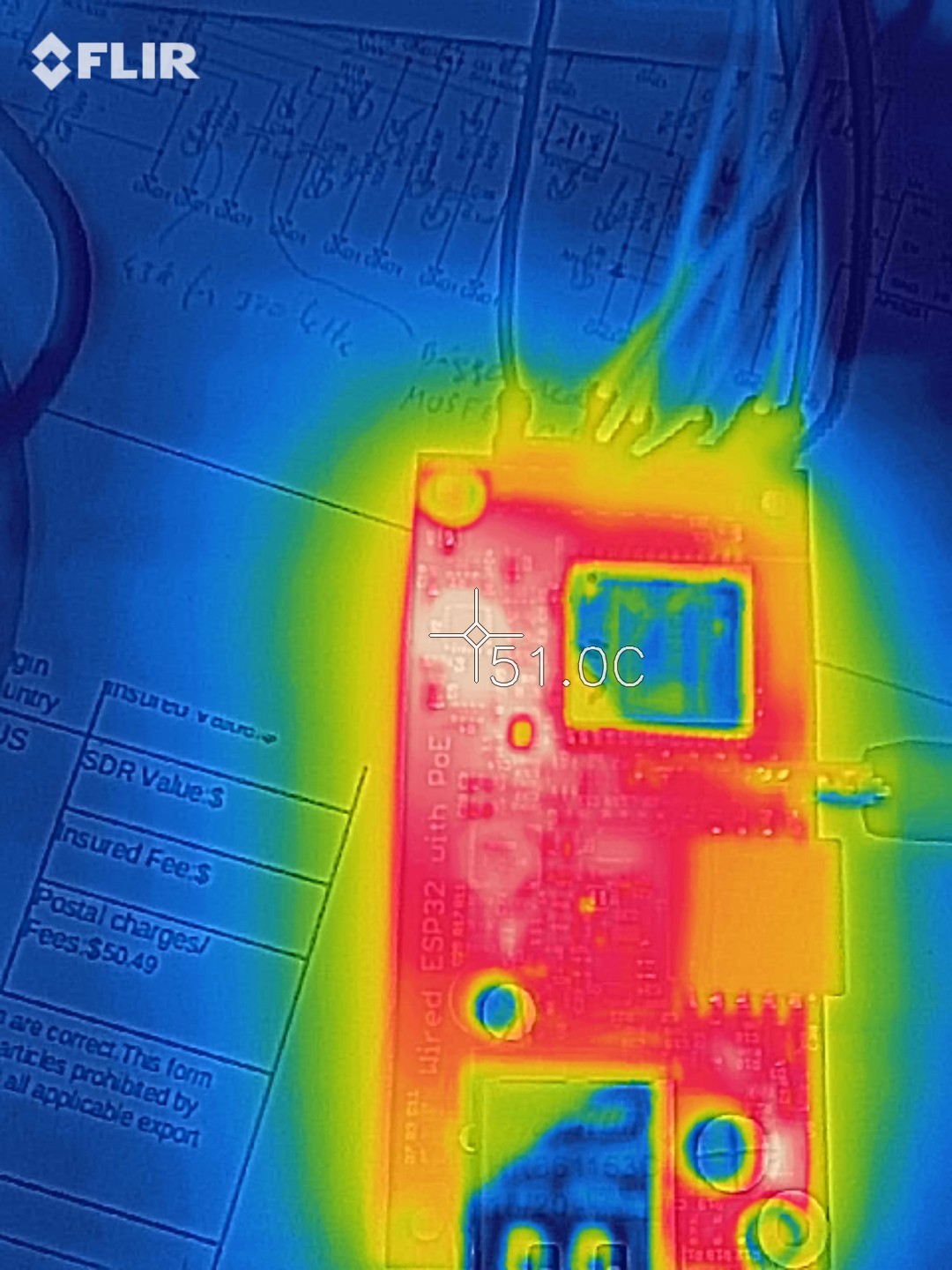 So it looks like the hottest thing on the board is the Ethernet phy chip.  At 51°C I don't expect any problems for having it in a wall.  But if you're going to use this to build an environmental sensor, you definitely need to keep this heat in mind when you design your device or your readings will be way off!