A few months after release, the watch has received a slight silent mechanical redesign.
Most noticeably, the buttons are now oval instead of round (and feel nicer).
Unfortunately for the hardware hackers, the screws on the back that held the watch together are now GONE!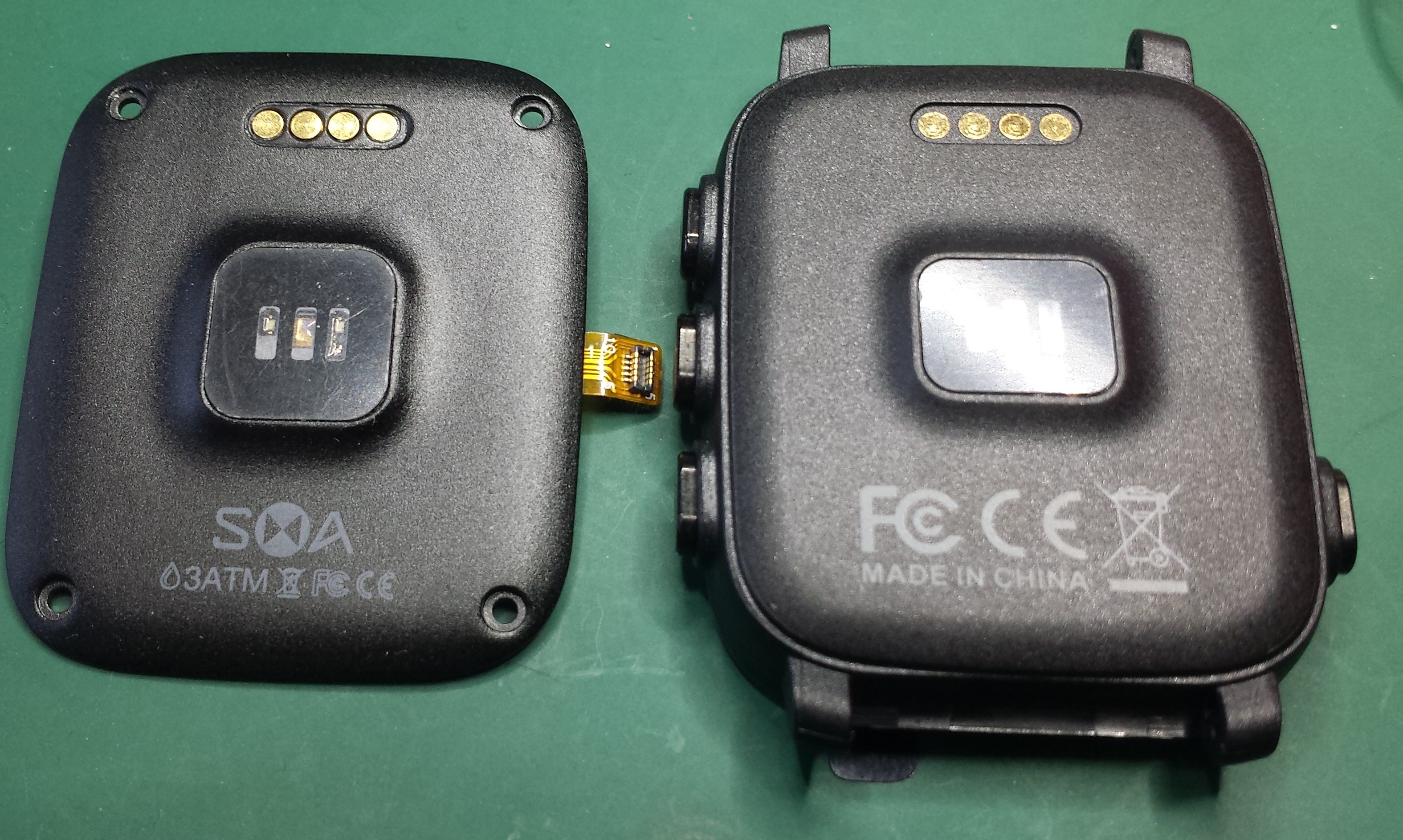 I don't see any seams on the back, I'm afraid the watch is now glued together and has to be disassembled from the LCD "glass" side.
I'm pretty sure the electronics remain the same, because there is no mention of different watch versions when downloading firmware.
Still, the watch remains entirely hackable without disassembling.

You can upload your own firmware through OTG, you just have to be more careful.

If you soft brick it somehow, you will have to wait for the battery to die to let you reset and go into the bootloader again.