In preparation for the next revision of my hardware, I'm looking at making use of a standardized bus. I have a VME chassis and backplane, so I might as well make use of it. There are a few issues that I am running into, but I am certain that I'll get them figured out with a little reading.

Basically what it boils down to is that A0 (address 0 line) is not presented on the VME bus. This leads one to believe that everything is 16bit data width or higher on the bus. There is an issue with that thought, specifically that 8bit cards and peripherals DO exist for VME systems.

The documentation that I have from Motorola shows that, because the 68020 and higher are capable of 32bit data operations, that a few things have to be addressed when interfacing these CPUs to a VME system. One such difference is that the 8-bit data bus is present on D24-D31... 16-bit on D16-D31. That's fine, a few transceivers and supporting logic should fix the byte presentation to the CPU... and in fact the documentation that I have proposes just that...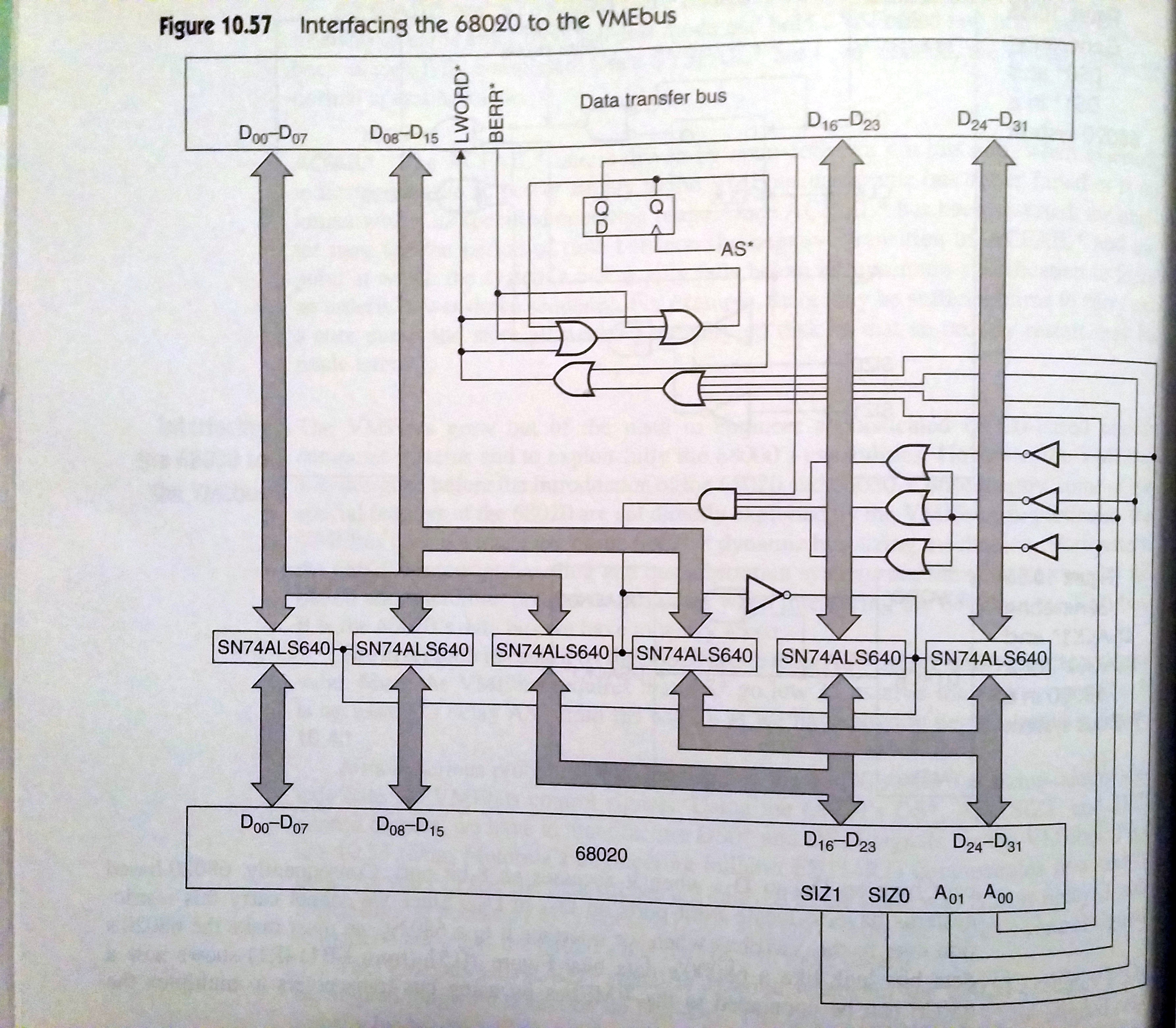 The problem is that the documentation shows D0-D7 on the VME bus going to D16-D23 on the CPU and VME D8-D15 going to CPU D24-D31 for a 16 bit operation, but for an 8-bit transfer, VME D0-D7 still end up going to D16-D23... not D24-D31 as I'd expect.

I find it hard to believe that the documentation would be so horribly flawed, but it wouldn't be the first time that I've run across a spectacular booboo in documentation. Perhaps it is possible that 8-bit devices on the VME bus are actually attached to the upper byte, and thus D8-D15 on the bus ends up getting placed on D24-D31 on the CPU.