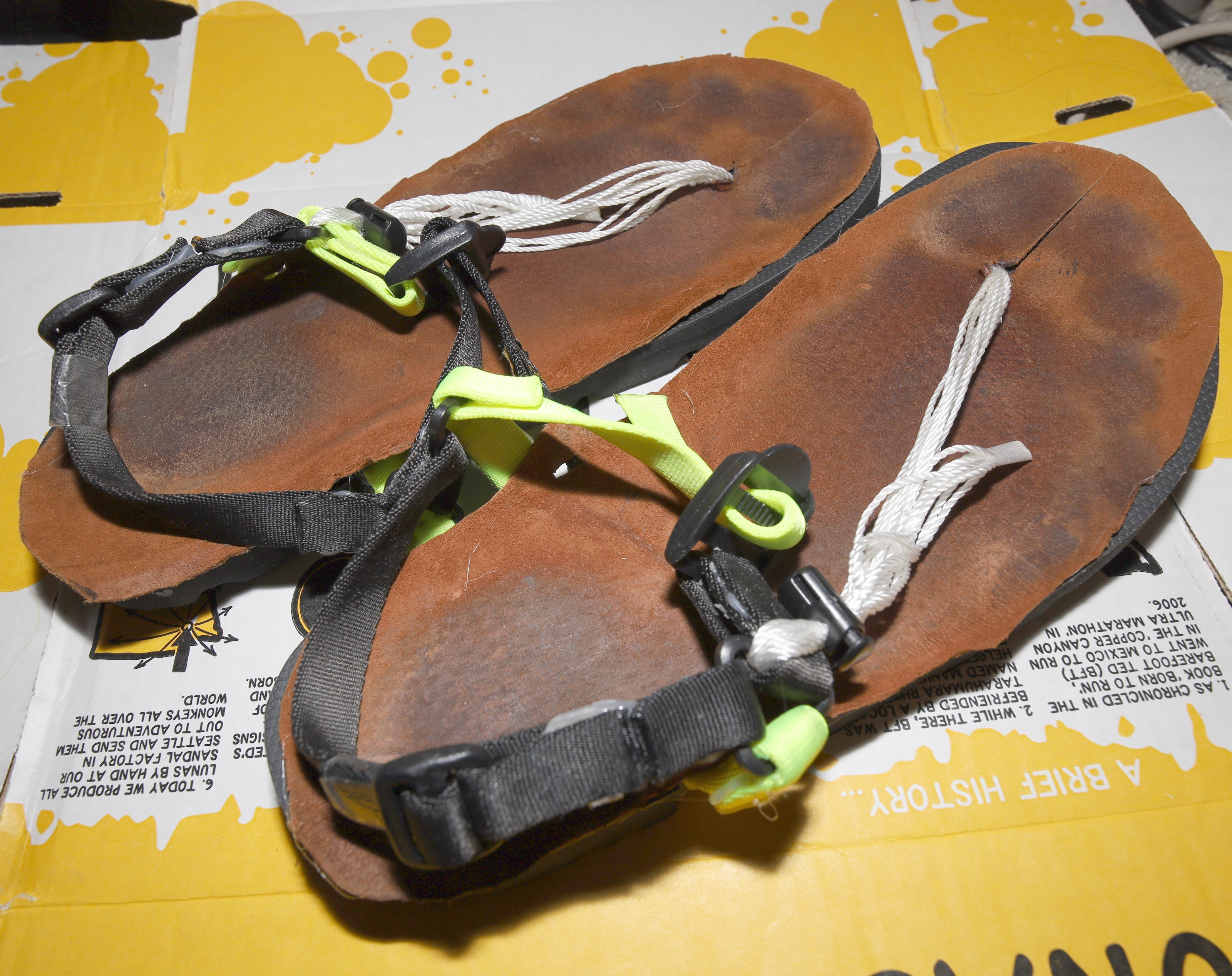 The suede pieces from 2 years ago were taken off the xero sandals, after being untouched for 2 years. They looked absolutely ancient. It really was a long time ago when the sandal experiment began.  So much of that time was spent commuting, it felt a lot more recent.
The suede ended any blistering from the rubber, but with increased running distance came another hot spot from the triangle farstener.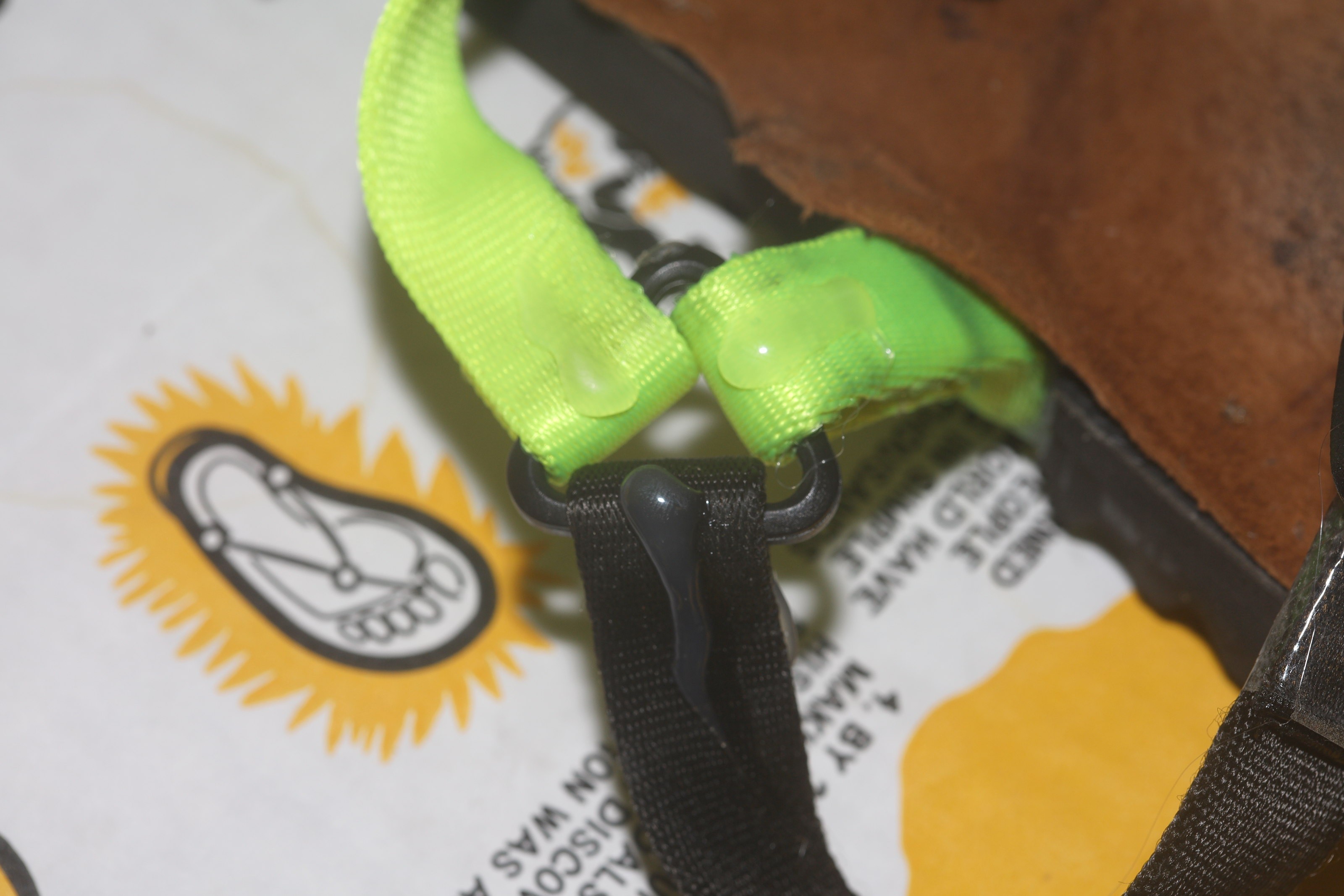 This was a total failure.  Hot gluing the straps makes them more abrasive.
Another shift of the toe strap closer to the center.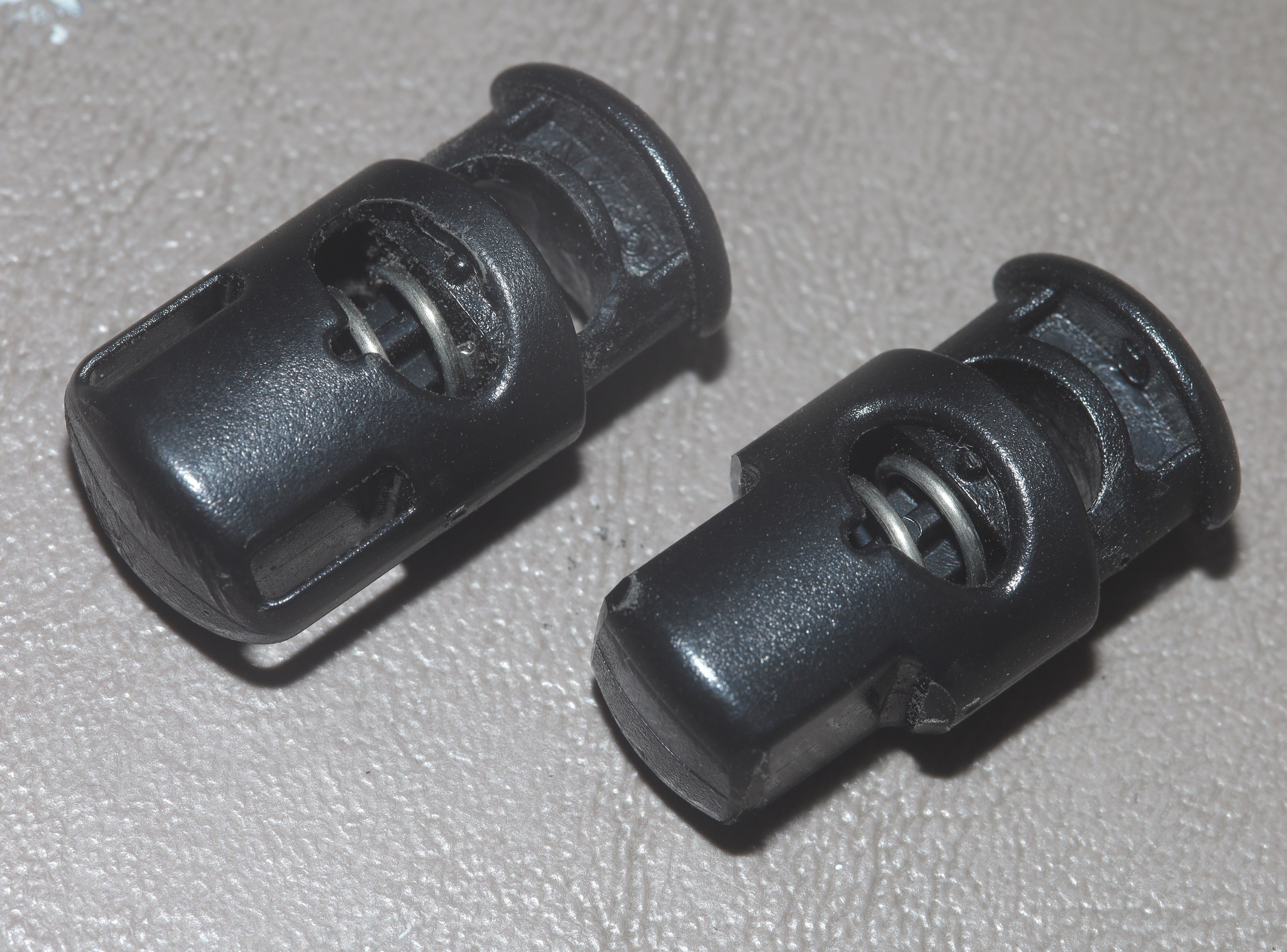 The cord locks from strapworks had strange, unused plastic bits which were ground off.  The lion kingdom suspects a smaller, more round shape is easier on the paws.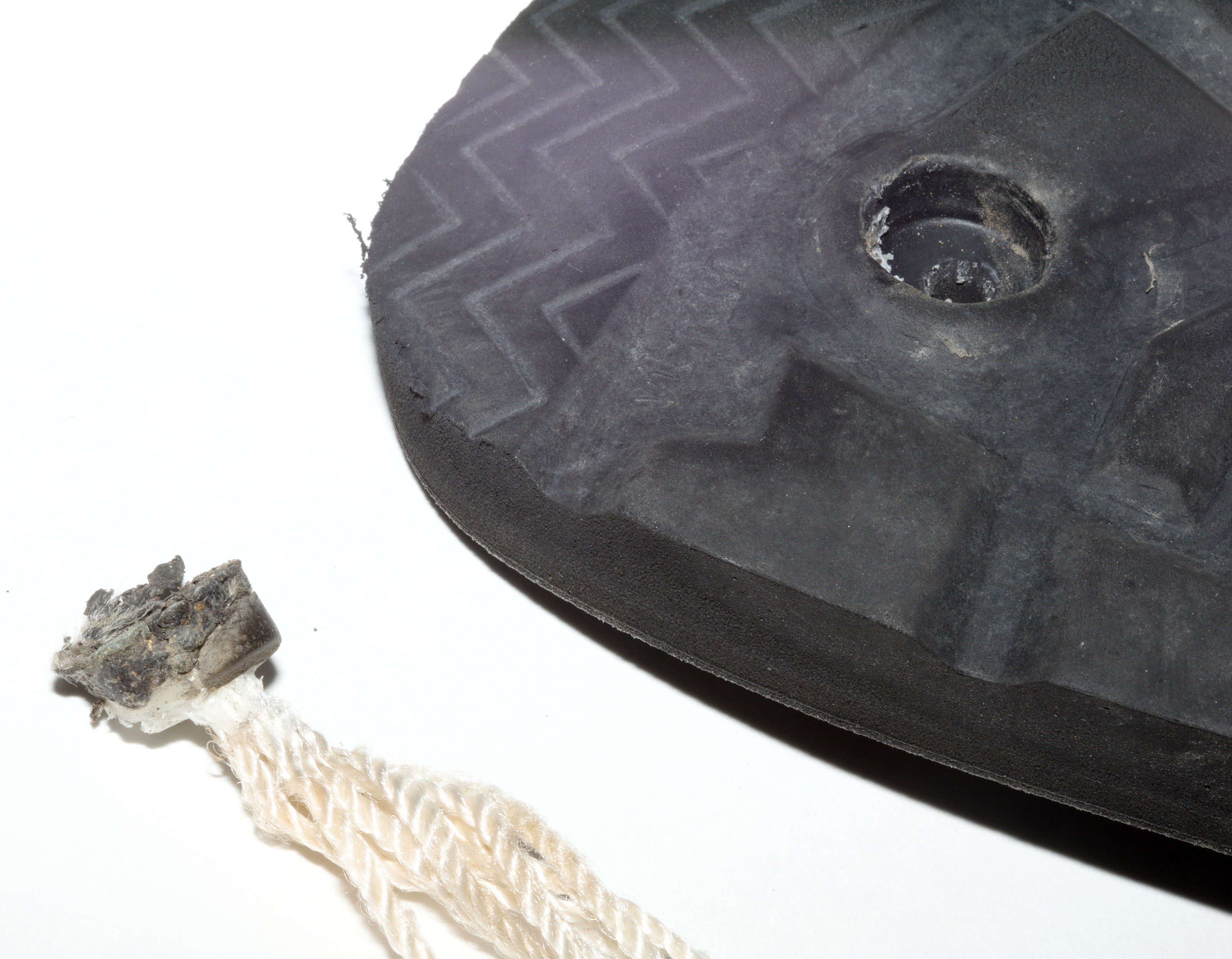 The toe strap made of 9 strands of white mason line was found to be too aggressively slicing lion paws, so it was popped out.  It held up surprisingly well, but to reduce the amount of pressure on the lion paws, it had to be thicker.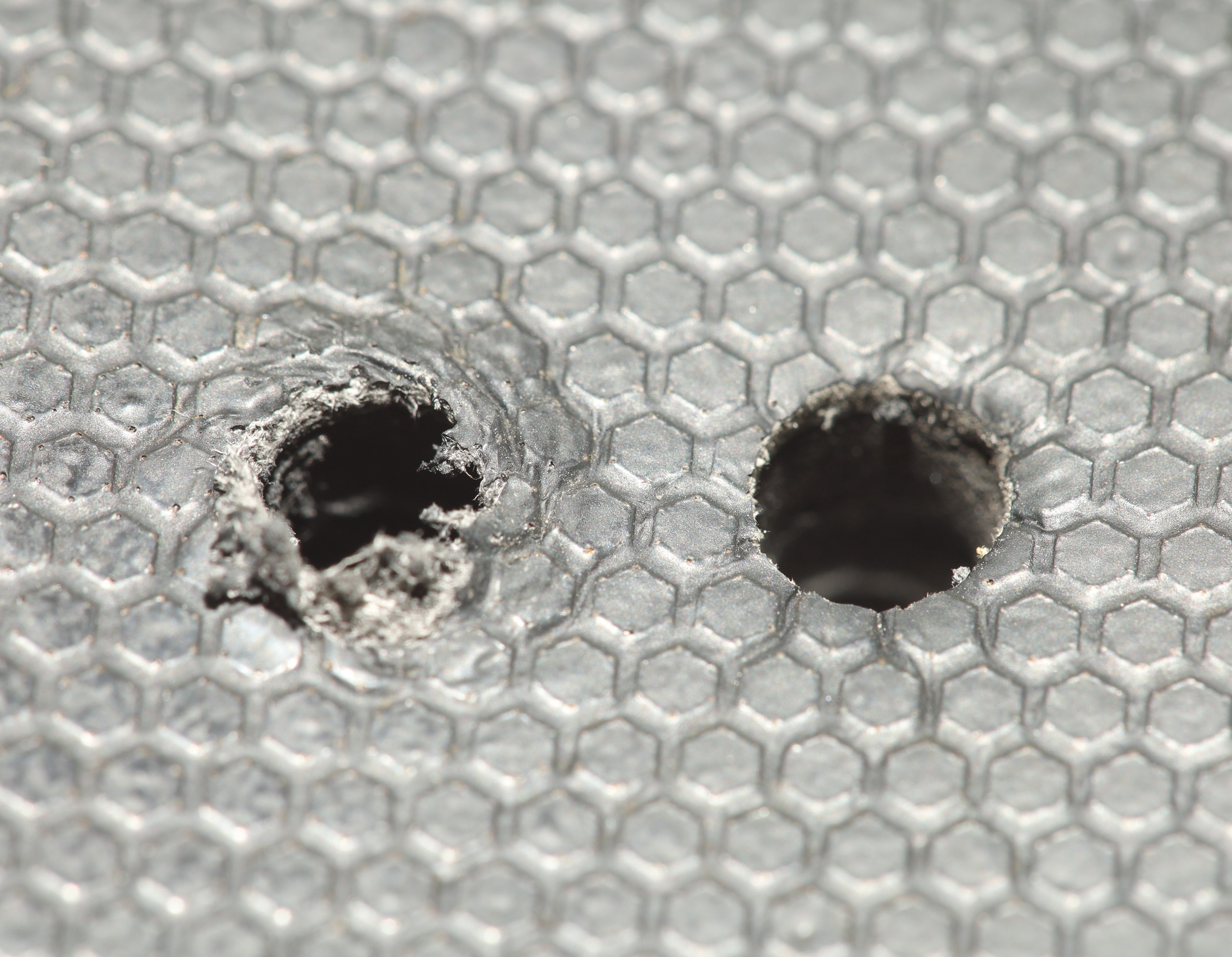 A 2nd hole was drilled with a 5/16 bit.  It was found that the flexibility of the rubber prevented the hole from growing to the size of the bit.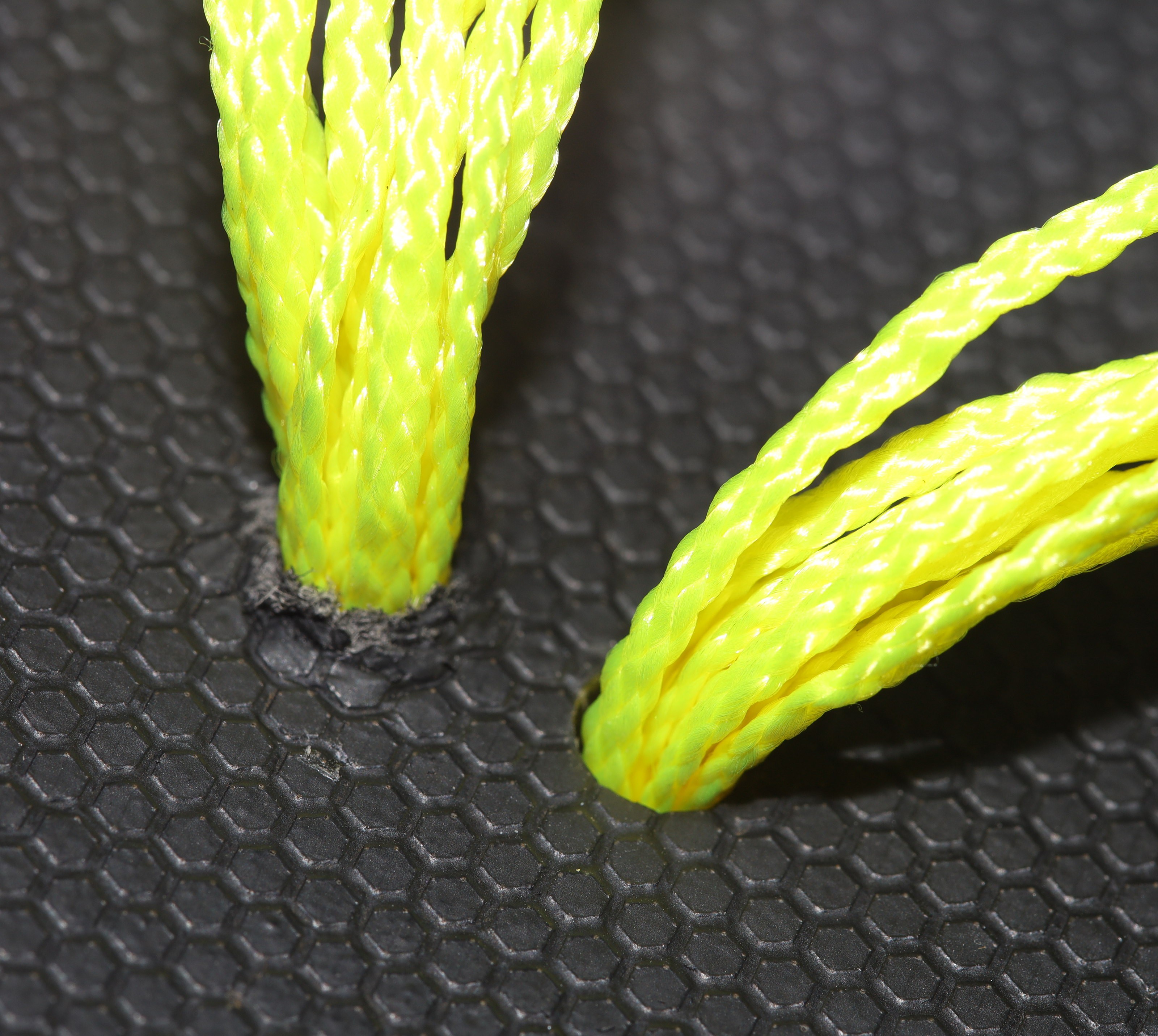 The traditional 2nd toe strap was put in.  This strap was made from 9 strands of #18 yellow mason line.  It fit through the holes just like the 9 strands of white mason line, despite fears that yellow mason line was thicker.  Maybe the original hole stretched from being worn.  This was 2 more strands than what the EVA sandals used for their toe strap.  The EVA sandals dropped to only 7 strands of yellow mason line, to allow it to fit through unmodified cord farsteners.
It came out surprisingly well isolated from the pavement.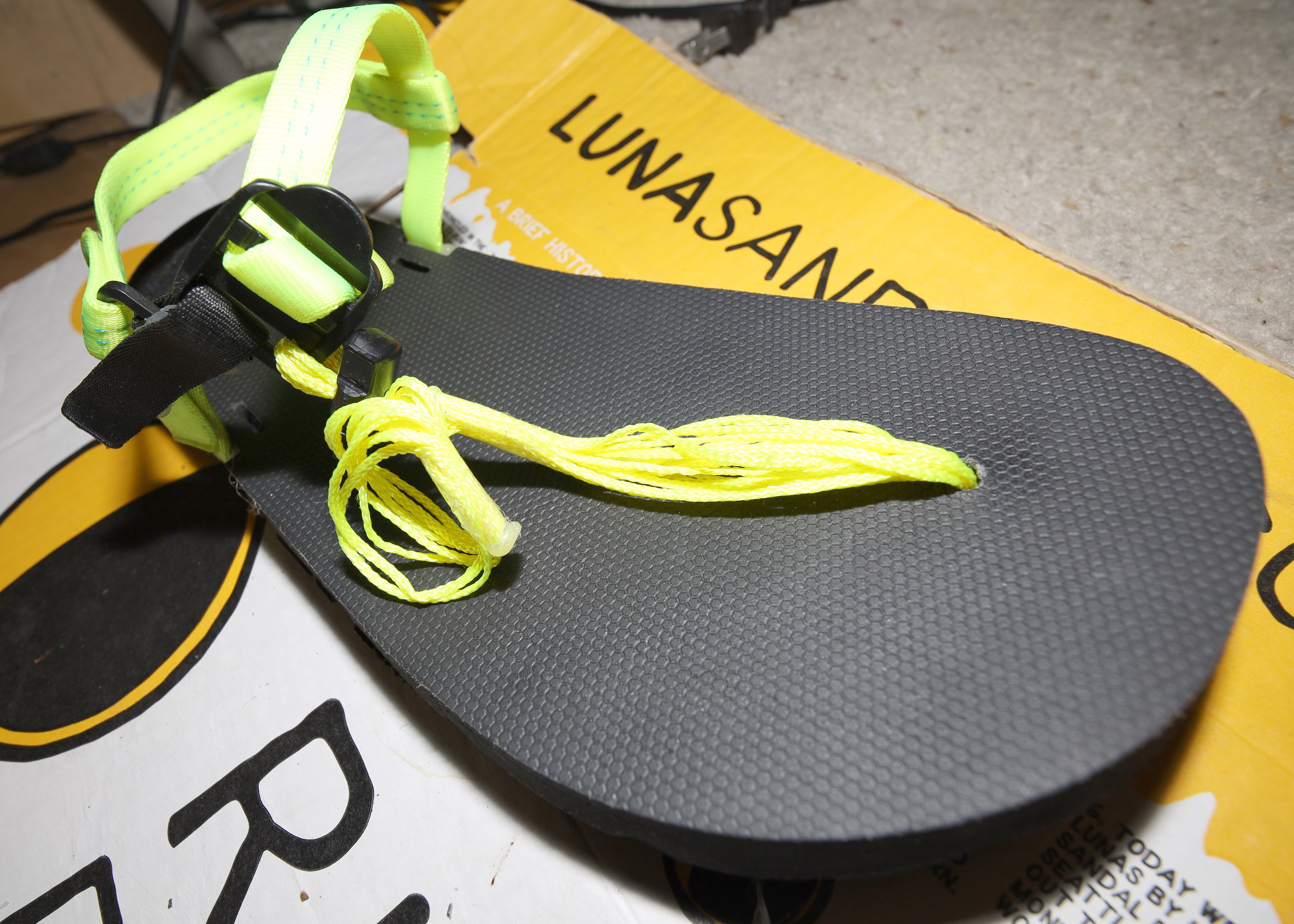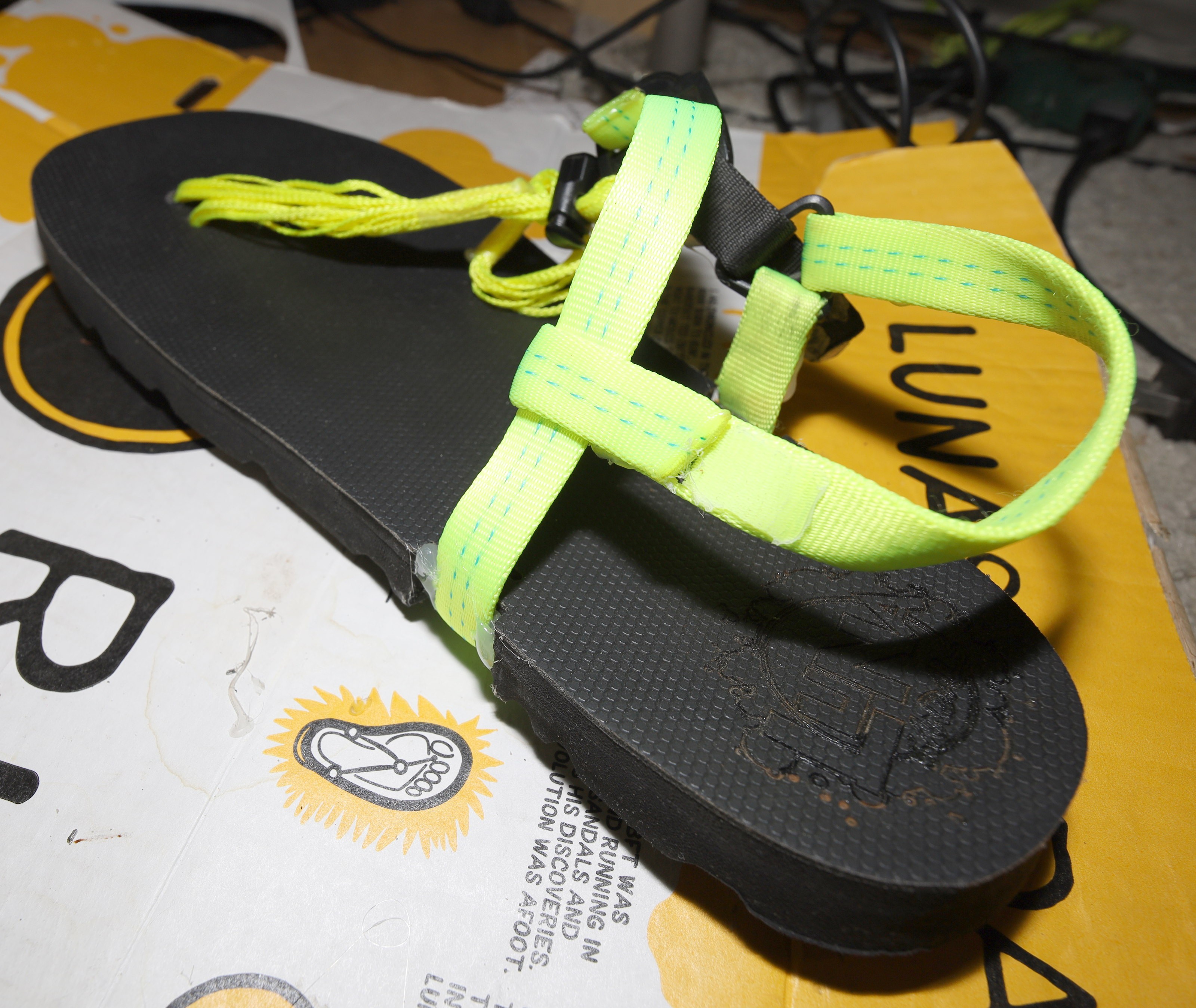 Another lace design taking out 1 of the plastic triangles went in.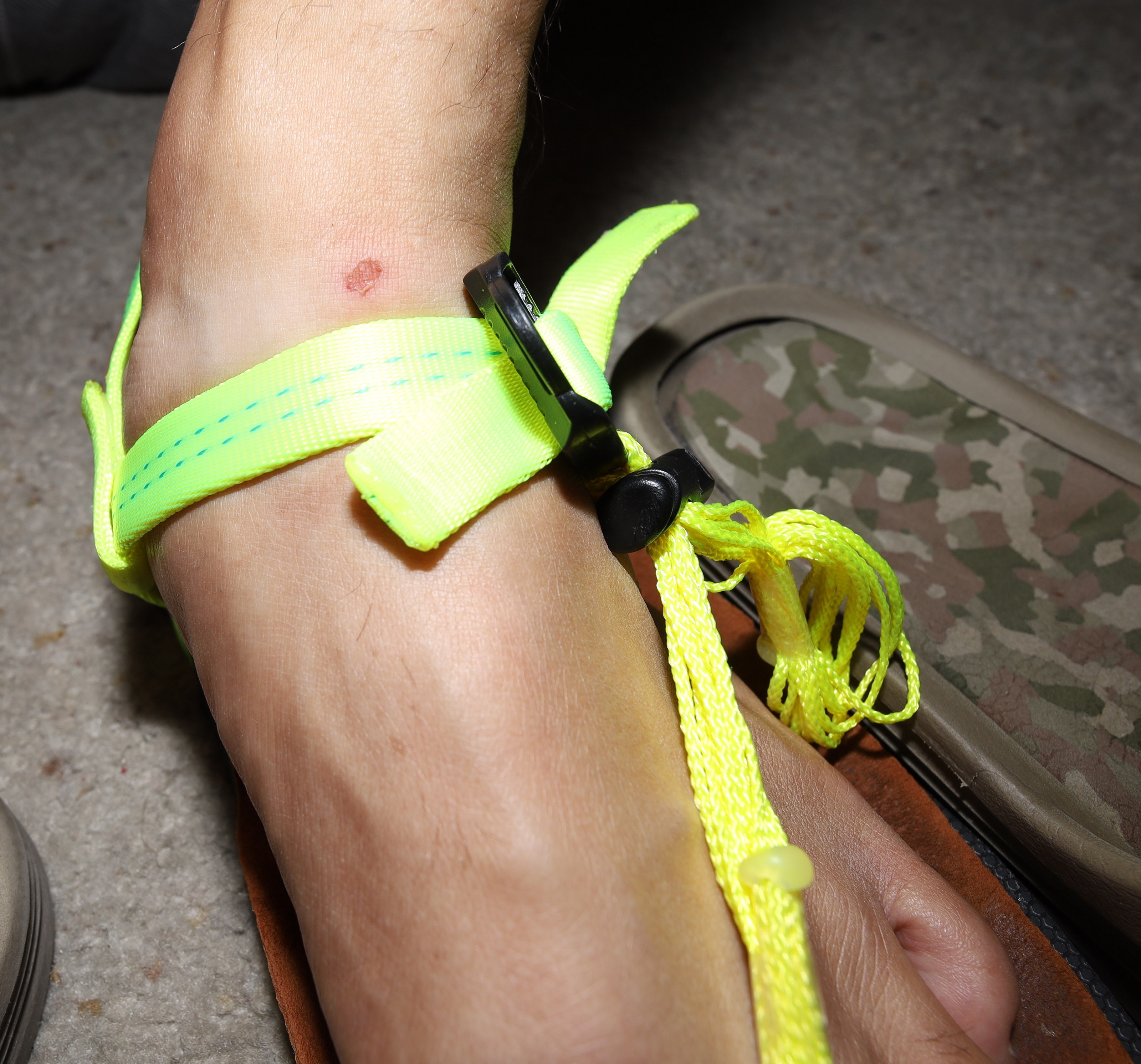 A slight twisting of the ribbon & protruding section ate lion flesh.  The new toe plug worked quite well, though.


Ribbon laces have been quite a failure compared to string bundles, but there's no way to make a string bundle big enough to support such a heavy sole & fasten it. The sole has to be lighter or it needs a fabric upper. Lions have started leaning towards designing lighter soles that are better at buffering rocks, rather than trying to enhance the lunas.