One of the prime reasons we haven't posted any photographs of the Roboartist is because we wanted to do it right. We planned to show the world a finished product. We're really excited to tell you that we'll be revealing the Roboartist in his full glory tomorrow night. We thought you might appreciate something better than our amature photography skills so we're having our friend [ Athul Raj ] come over and shoot some really nice pictures for you. So hold up one more day.
Over the last few weeks we've been tweaking our designs and today we've proud to announce that we've finally got the stickers straight off the printers'. Here, take a look :)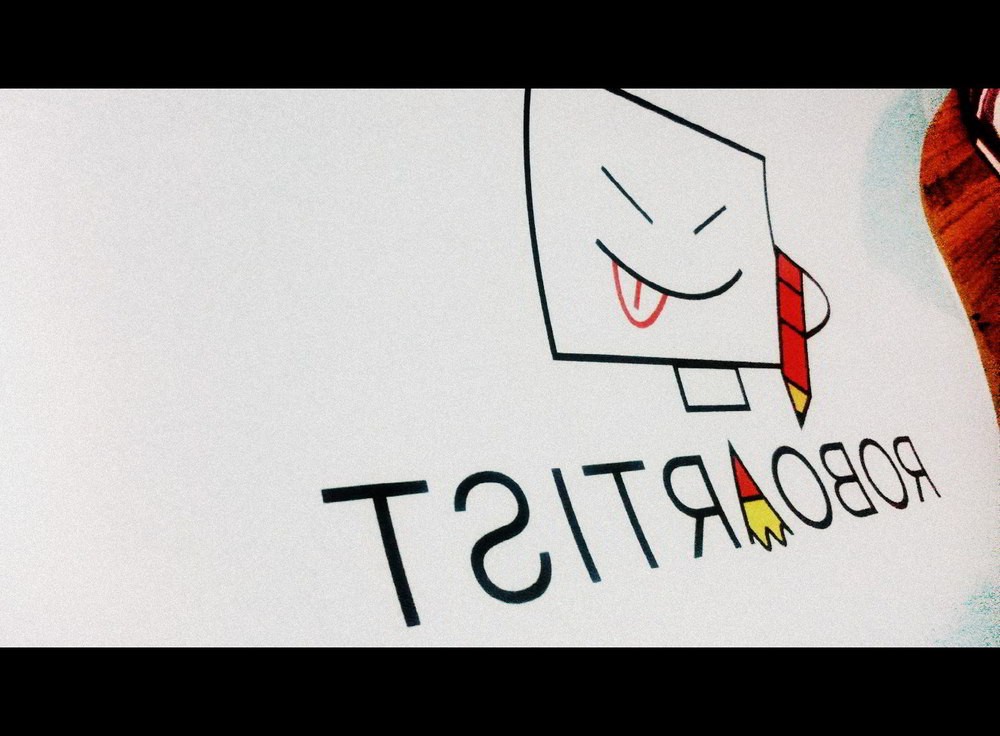 Some of you are probably wondering why its laterally inverted, and the answer to that is because the sticker will go on the underside of the top acrylic base. That means it'll be protected from wear and tear of the outside world. Also it'll be faintly visible on the A3 paper that is being sketched on when the backlight is fully lit. 
Photos are nice, but a video is even cooler, right? We've got that covered as well. Stay tuned to find out. Oh, and tell us what you think of the stickers!