Well, it's been a long while since my last update , but better late than never.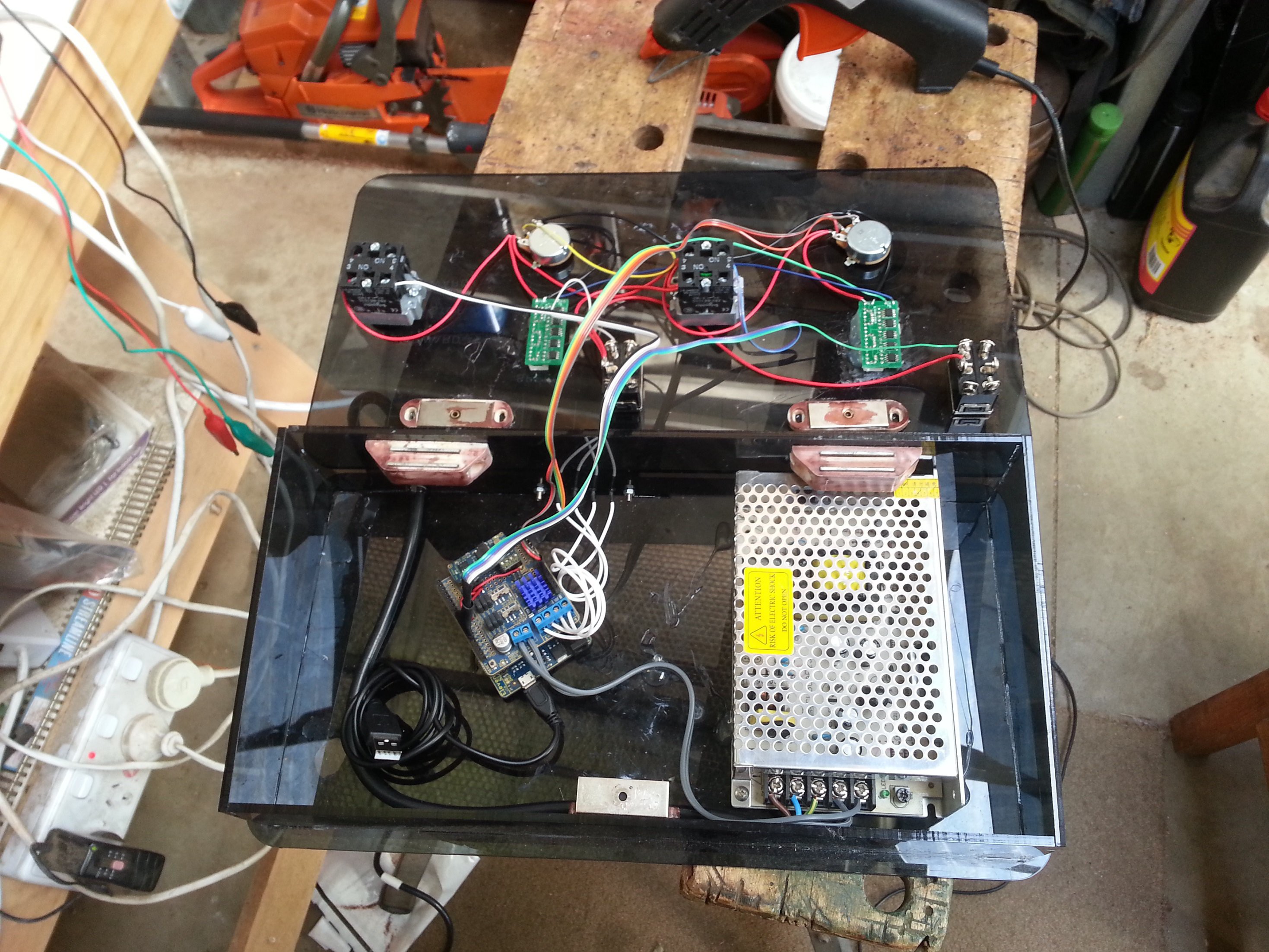 As you can see, there's been a bit of an upgrade to the power supply.  This one reliably puts out 14.5 volts, right in the middle of my intended range.
This range works well for both Dads newer trains and his older ones, although the older ones still aren't as fast as they were, they are much closer to scale speed.
Next project, A control system for his lights, gates and points.

You can see the controller in action at https://www.youtube.com/watch?v=5bwM_wmyQnE&list=UUvvi5kSe1kwCc-78wka9uHw