I created a extra part for holing the L ch' bars in such a way that they are 45deg offset . that lets you use them as rails and all sorts .
I also worked out a example roller to make a carriage . Those are 4.7x10.1x4mm bearings .( exact measurements , as the package says 5x10x4mm )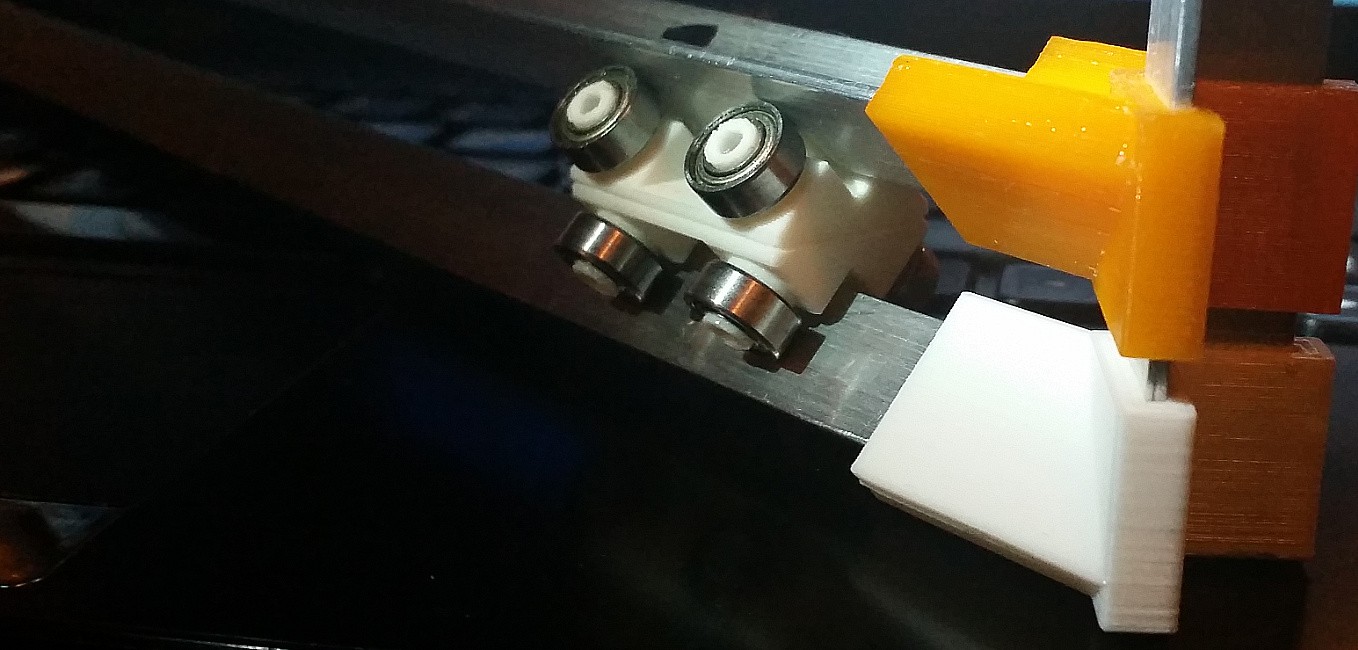 i did a quick video on YouTube of them and the rollers working.
I will add the stl files and link to the public TinkerCad files soon as I clean them .