Another couple of hours worth of playing - full lab log on github (Session 6) !
We finally get some images from the fantoms (that is, condoms filled with agar gel and tapioca balls).. and below is the setup, upper left the clinical image (coming from a 100k$ machine) and our image (lower). We clearly see the bigger tapioca balls (orange circles) and smaller (blue marks).
Mission accomplished =)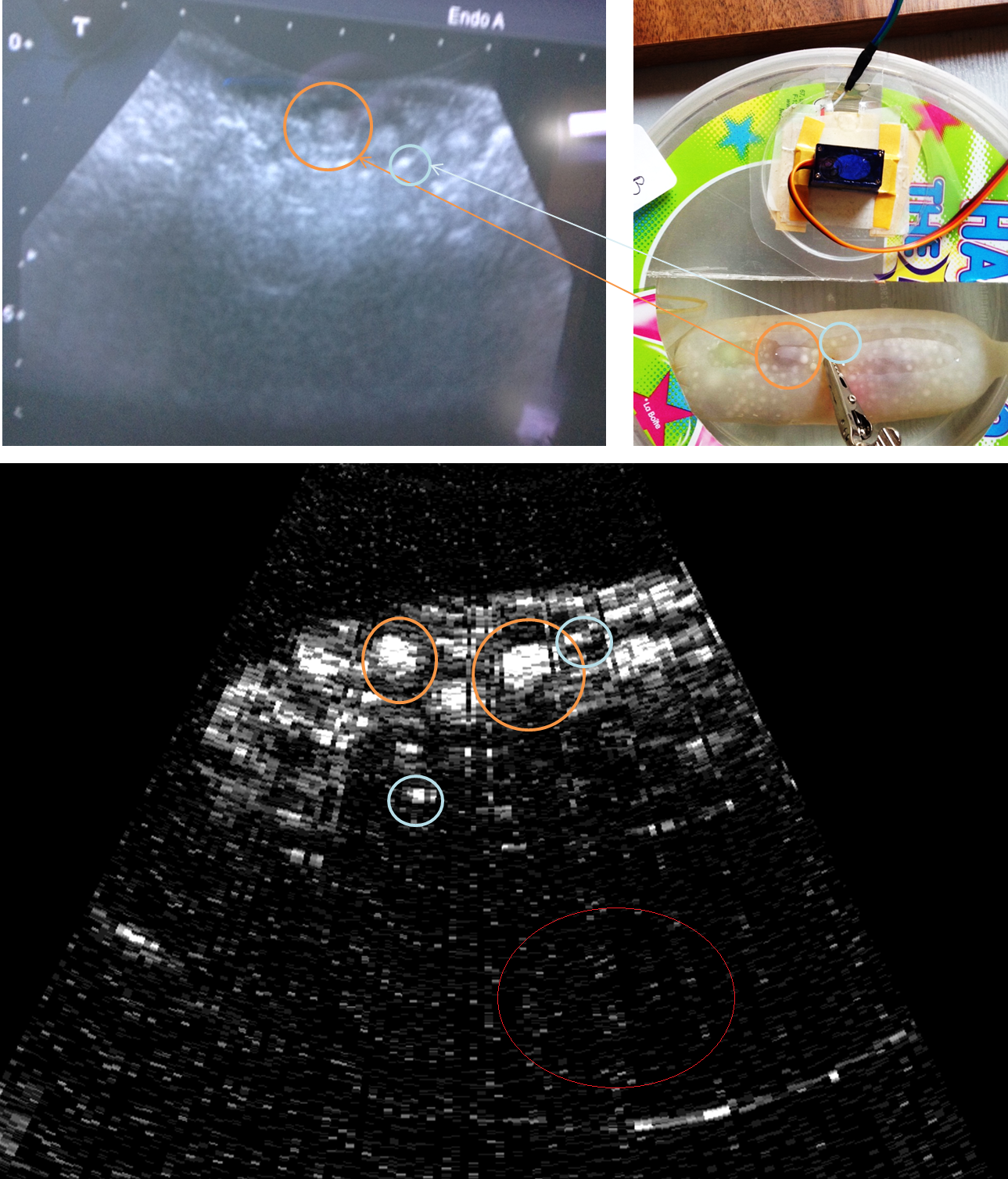 Same type of config, from a different angle: seeing low diffusion areas =)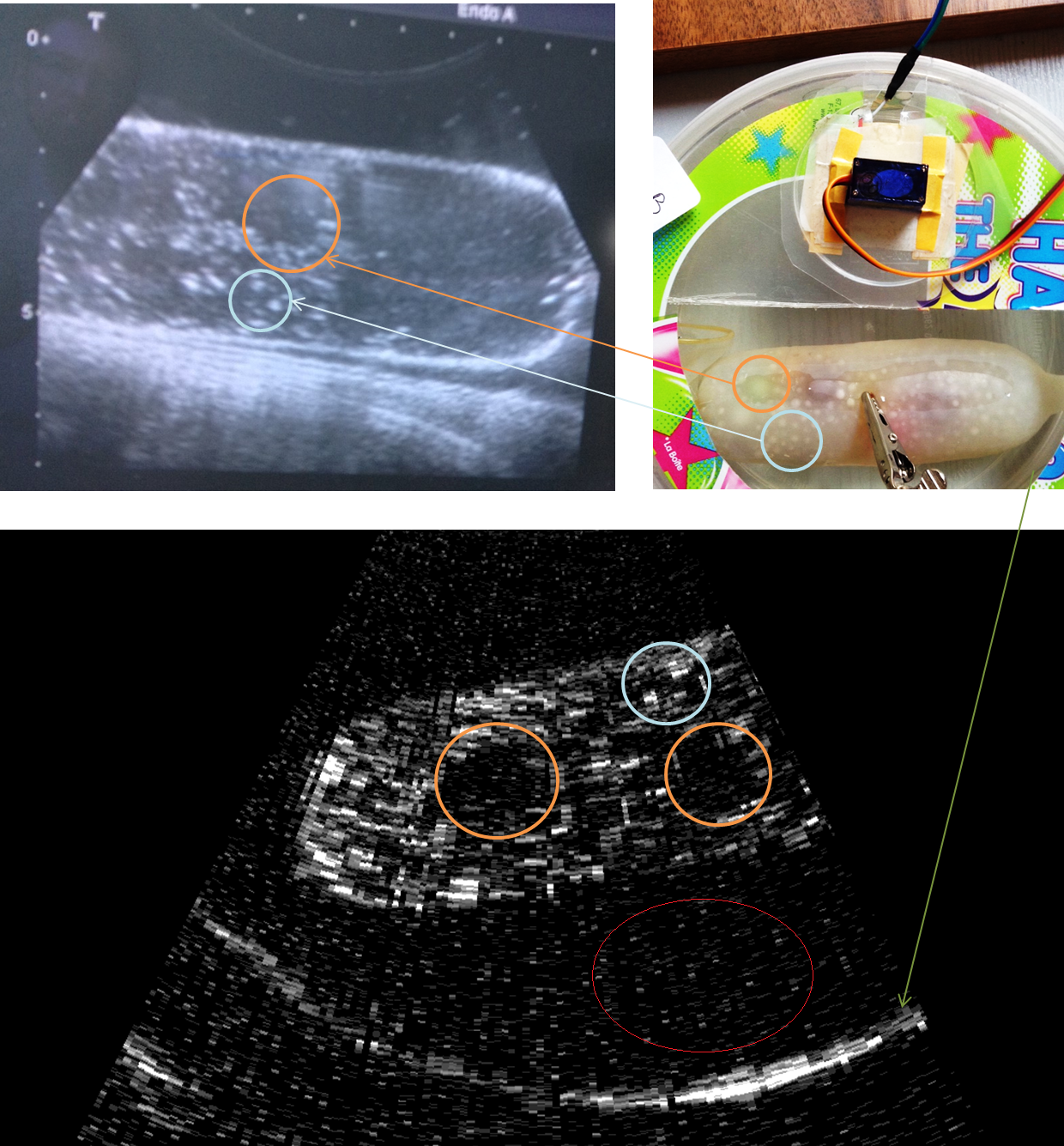 Last but not least, the noise (circled in red) is due to the bitscope itself, I'm getting a USB isolator to get rid of this damn noise.

A full image