My quest is finally over !

I didn't believe it when I wrote Impendance matching for crystal oscillators but I had to try it and it worked !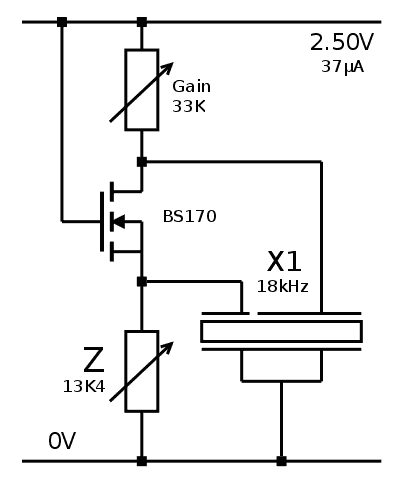 This circuit fits all my requirements:
works at low voltage, below 3V, so I can use a micropower voltage regulator
low power (I just measured it : 37µA only, less than 100µW !)
minimal parts count : beside the crystal resonator, only a MOSFET and a couple of adjustable resistors (to be changed when voltage is modified)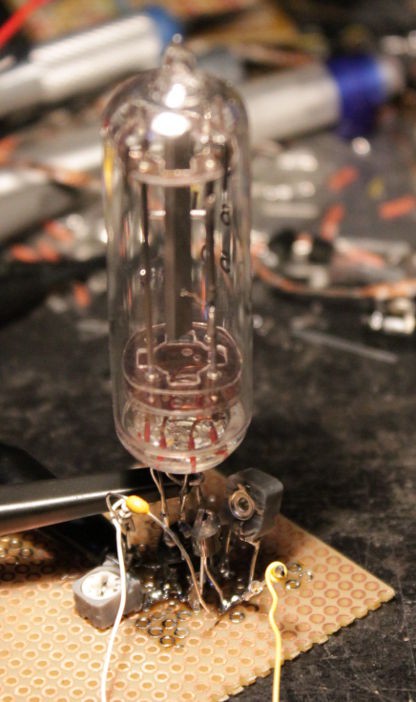 Yes, only 3 additional parts (not counting the decoupling capacitor), my precedent theory seems to work !
The downsides are a) slow/lazy startup and b) 3rd harmonics but they are not critical flaws.
(trace: 1V/div)
The resistors need some tuning to adjust the waveform amplitude and offset but nothing too hard thanks to a simple 'scope. I don't see how to reduce the 3rd harmonics but I don't care much now.
I wish I knew a better way to start the oscillation than tapping it.
TODO:
Test with 2N7000
Tune to exactly 18000.00Hz
Design a proper output stage/buffer
Something something
Profit ?