All day i have been messing with the "look" of how I want this Porta-Studio" to look like. here are some of what i Did today.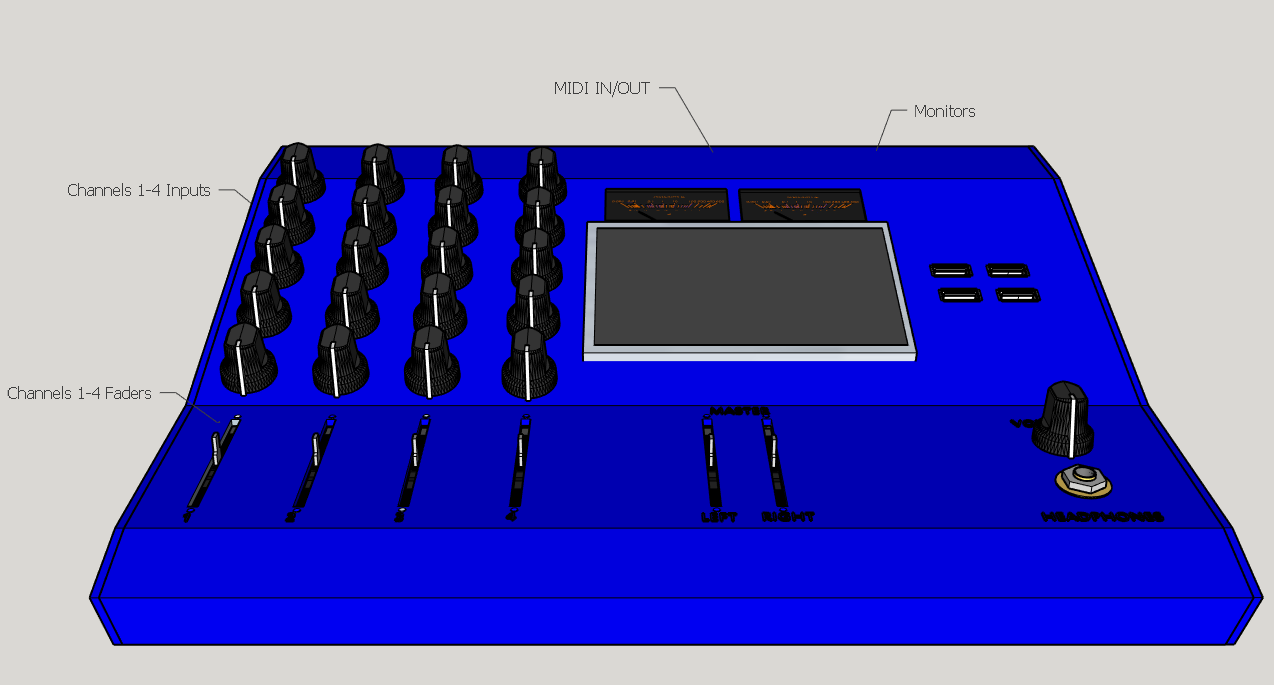 Here we can see all "pots" Pre-Amp, 3 way EQ, Pan L/R, Channel fader and master Fader L/R. After seein the #DeskOfLadyAda #pihackada Videos on Adafruit Youtube Channel I decided to go with on-board TFT w Touchscreen for minimal editing and if needed use the pizero HDMI out with bigger monitor. We can see there are 4 USB port wich will be provided with USB hub. There is a headphone jacjk and volume and my favorite Vu Meters.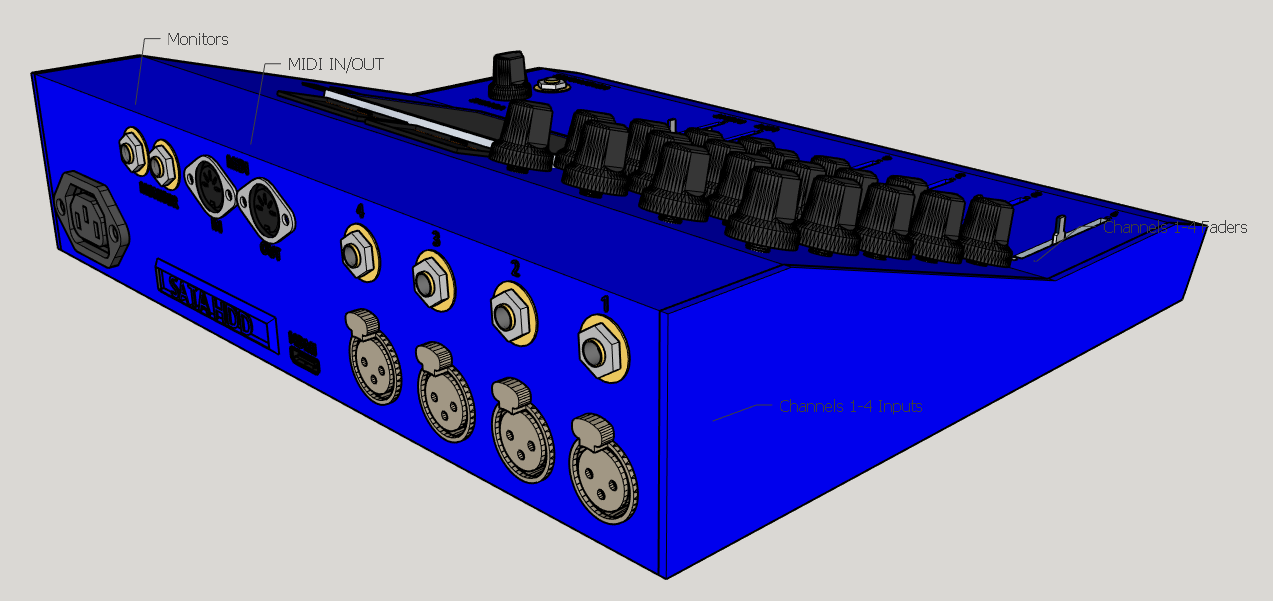 4 Xlr Inputs and 1/4 TRS (Balanced) inputs, Midi In/Out, Monitor Out ,AC power External HDD which will also be hooked up to the Usb Hub and lastly the HDMI port.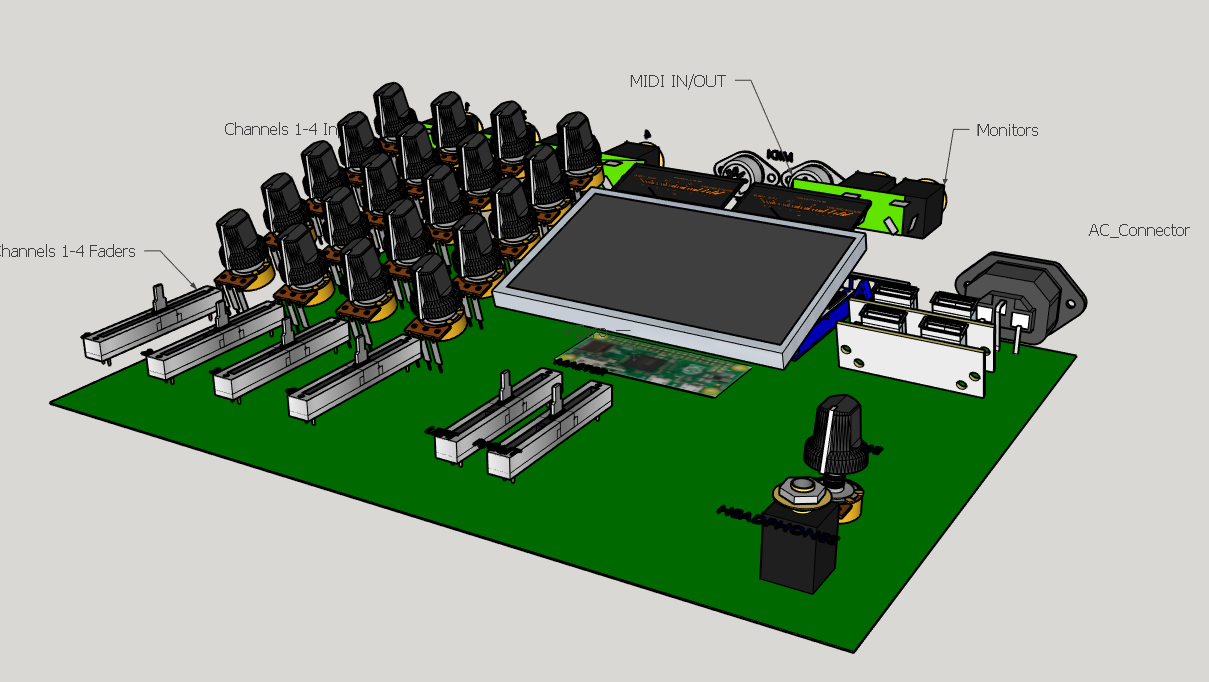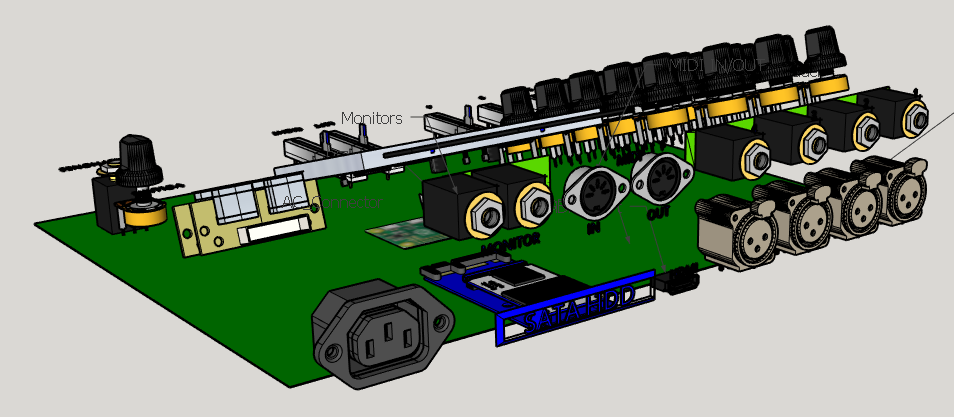 Here we get a Glimpse of the HDD Drive bay.