Since the USB controller has total of 6 channels and I only use 3 so far (left, right motor and the tilt servo) I've decided to purchase the MeArm robotic arm from ben.phenoptix and literately give my robot a hand! The MeArm is lightweight and affordable and only take about 2 hours to assemble. There are lot of other robotic arms out there but this should give you a good idea of what my robotic platform can do.
Now my robot got a better chance to survive in the case of disarming a bomb or simply getting obstacle out of the way.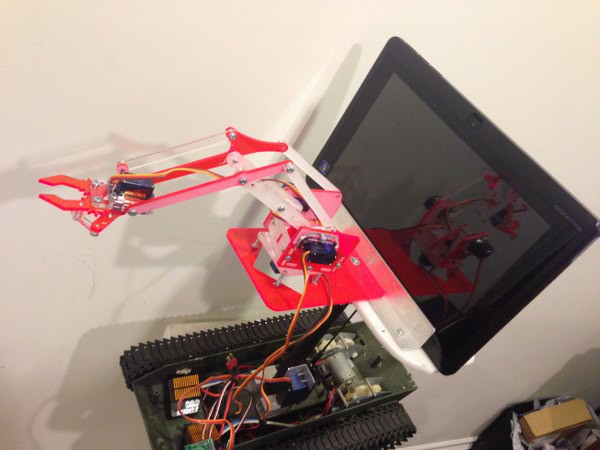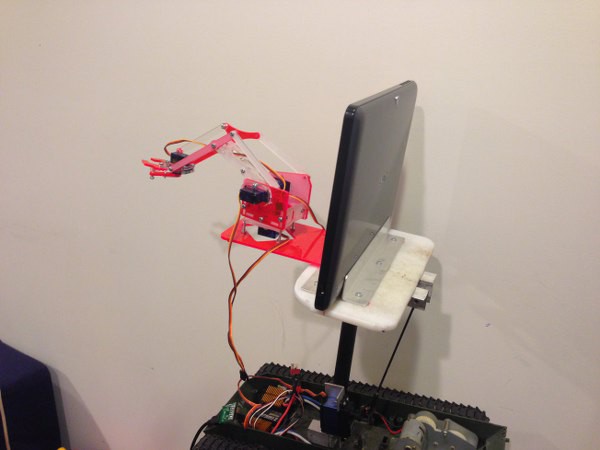 okok... now I'm ready for some programming ...