After many long hours with soldering iron and glue gun in hand I am finally done with the LEDs. The circuitry is complete for the main unit. This is a large milestone. Here are some pictures with the LEDs wired up before I attached the foil coated plastic covers. By the way, I tested them out with the covers on and I can't get over how perfect the illumination looks. Sorry if I keep bragging about that, but it's not so often that my ideas work out that well.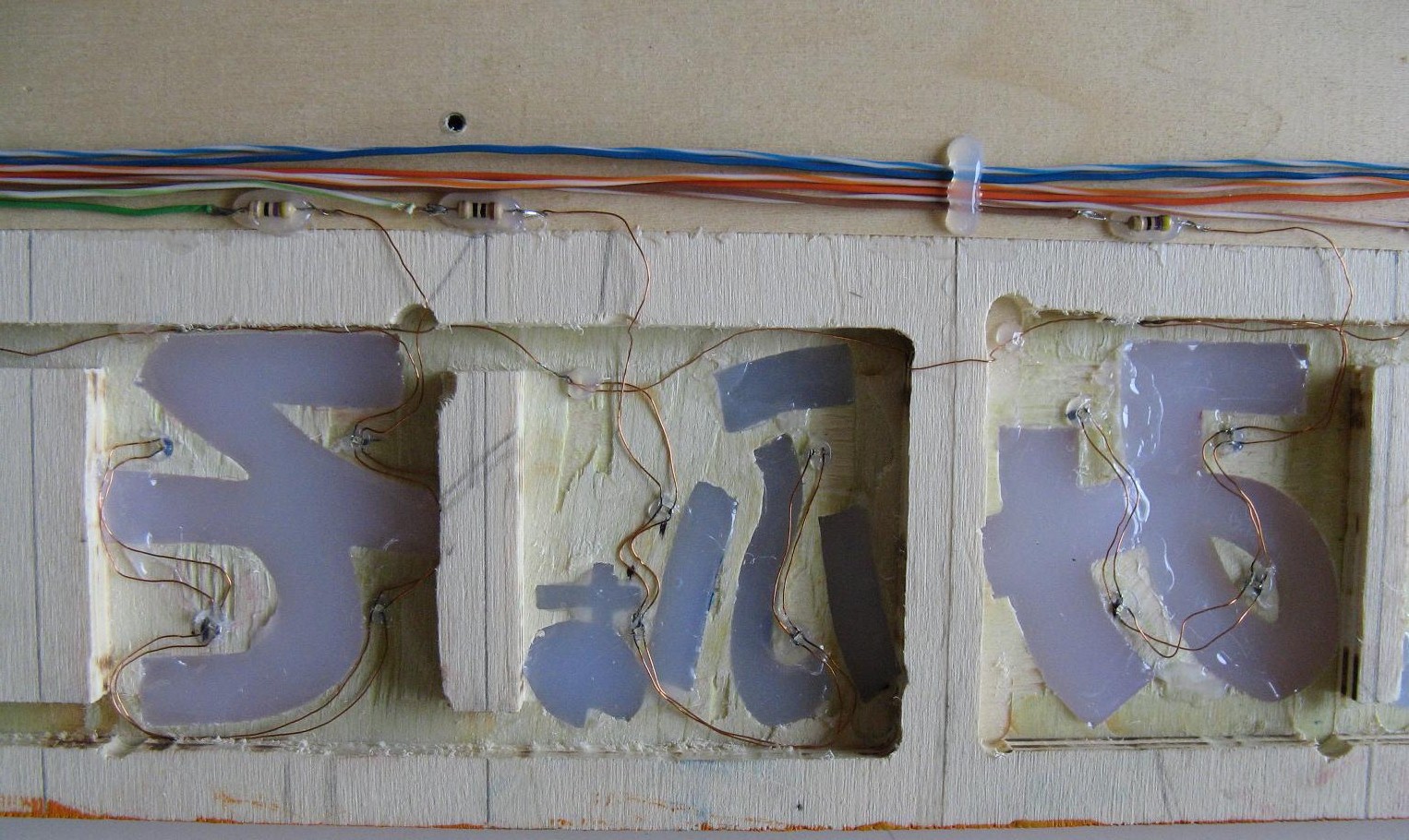 Code uploaded
The code for the Teensy and the ATmega LED/IR controller are up on the git.
It will no doubt change as the project develops, but at this point it seems functional.
What's next? - The next steps include
Testing both hardware and software and refining it as desired.
Building the remote keyboard, both structurally and electronically.
Writing code for the keyboard.
Attaching some legs so that it stands up, and other minor details.