Just a short update:
I only placed my order for the new Raspberry Pi Cameras on Thursday, and just today my neighbour gave me a small packet that was delivered sometime on Friday when I was absent - with just that delivery inside!
So thanks to the great work from the people at EXP-Tech I've already got the latest Pi camera modules in my hands, along with two little PiMoroni camera mounts: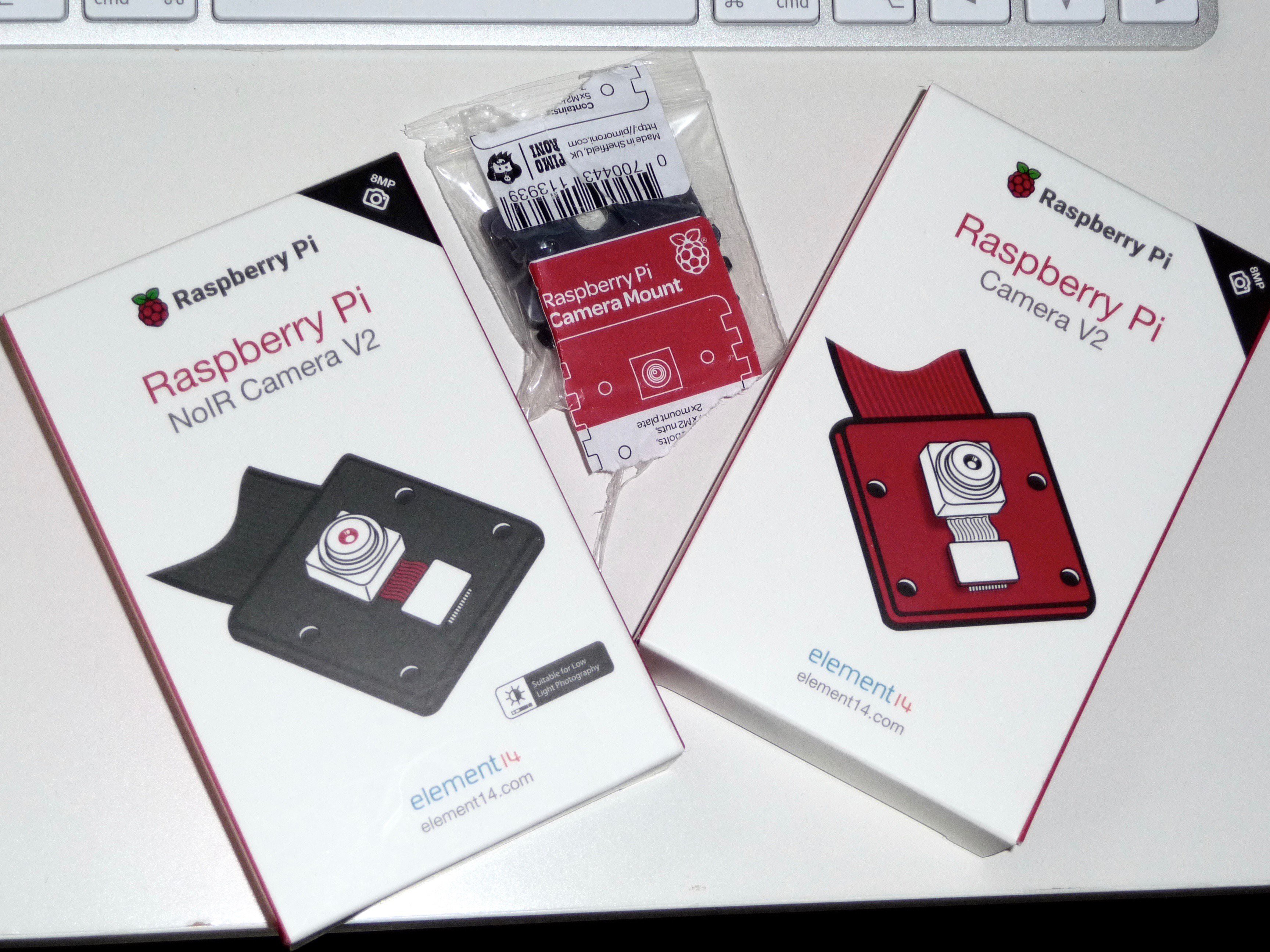 Great stuff!
I've bought quite a lot of stuff from EXP-Tech during the last few months, especially Adafruit components as they are one of the local distribution partners here in Germany. And while they don't offer all of the Adafruit parts, they are doing a great job nevertheless. Just a few weeks ago, they were really fast to send me a replacement board when I discovered that I had received the wrong one - I just wrote in and they promptly send me the right board the next day, before I managed to send back the wrong one to them.
So if you are in Germany and need some electronics parts, especially Arduino-connected stuff and Raspberry Pi stuff, you should definitely check them out!
I'll hook the cameras up to the Pi Model 2 and/or Model A+ in the upcoming days and take a buch of pictures with that. I'm really curious about the image quality...