I wanted a bright colourful video output that responds to the audio. What I came up with was a phase-shift-oscillator. It produces three sin waves each 120° out of phase with each other. This produces a rainbow effect when applied to the R,G,B inputs. The circuit produces vertical rainbow bars because it phase-aligns to the Hsync pulses due to a sympathetic oscillation with the porching circuit. By applying audio I can push the oscillation out of phase and produce responsive patterns.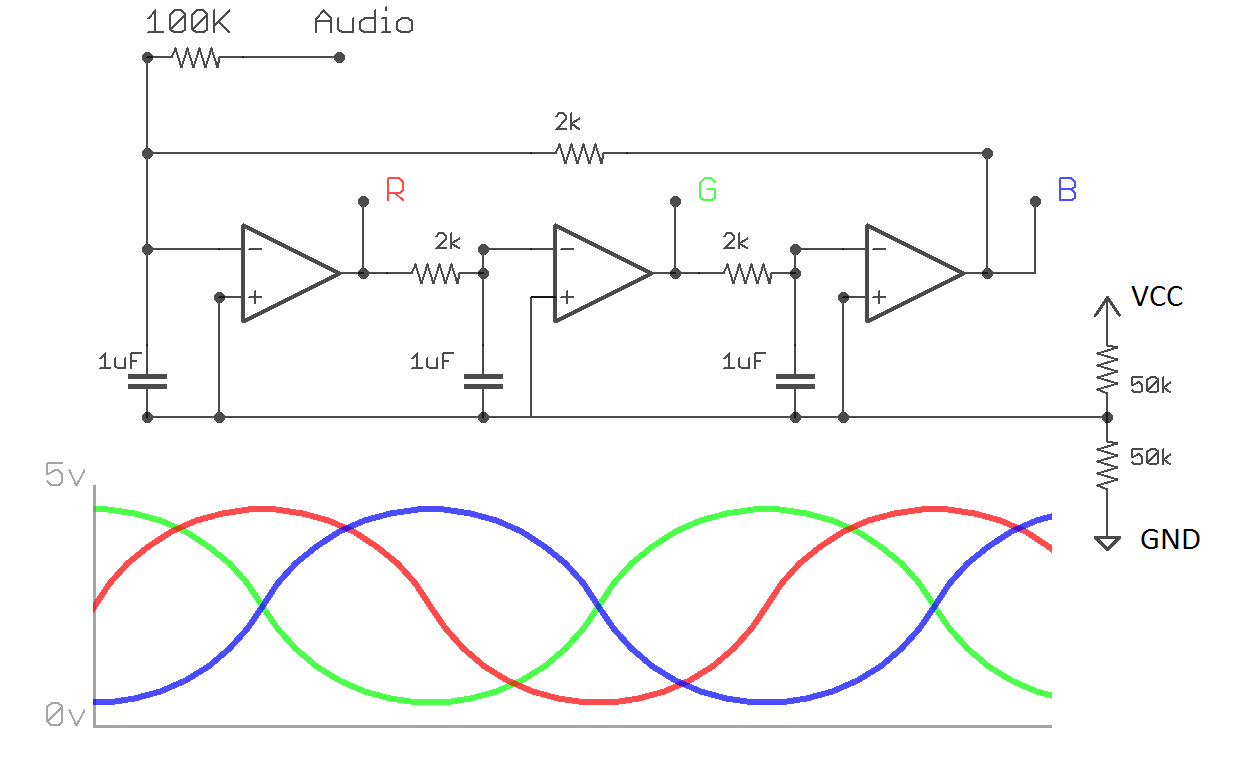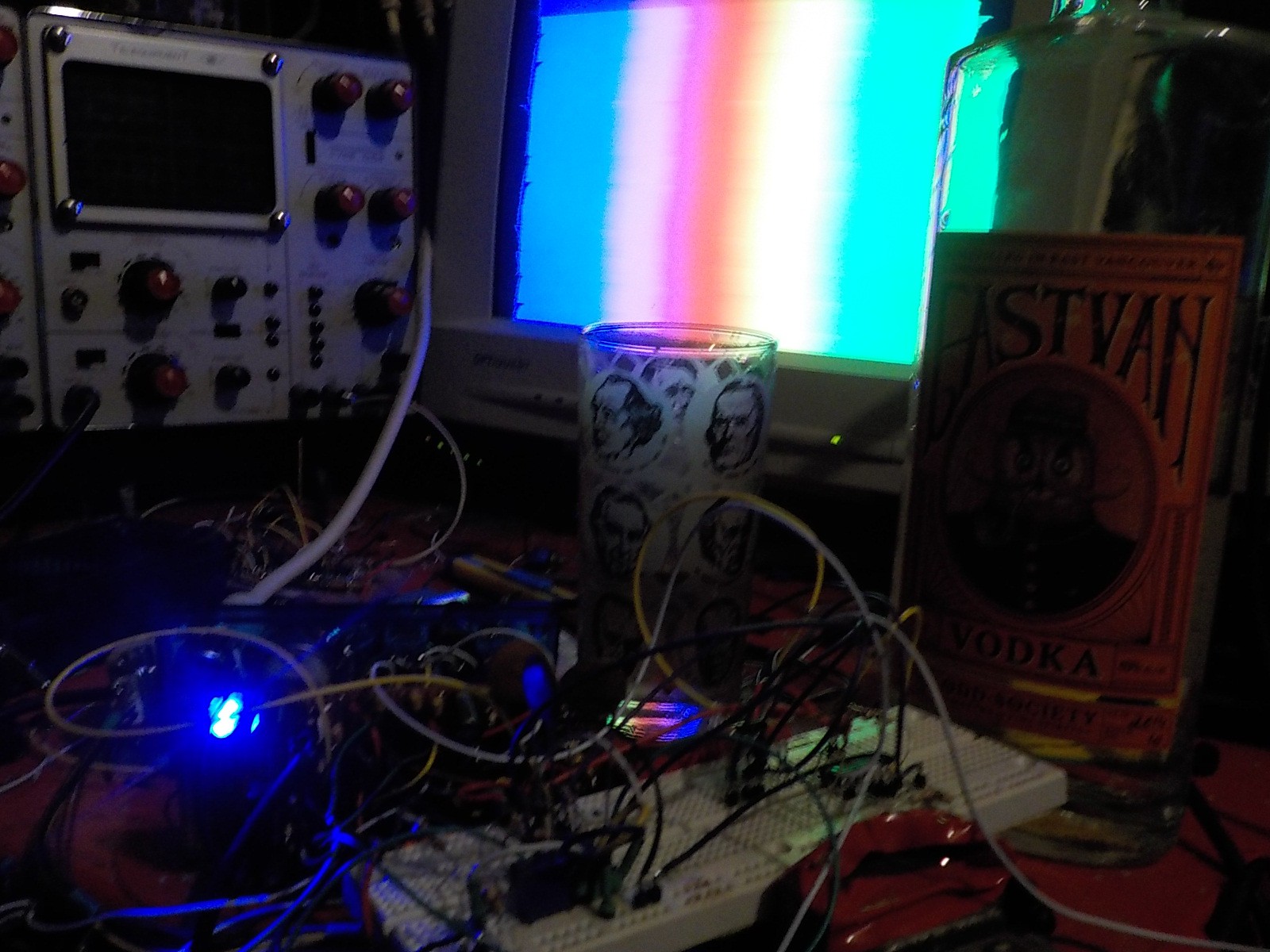 Vertical rainbow bars when no audio is applied.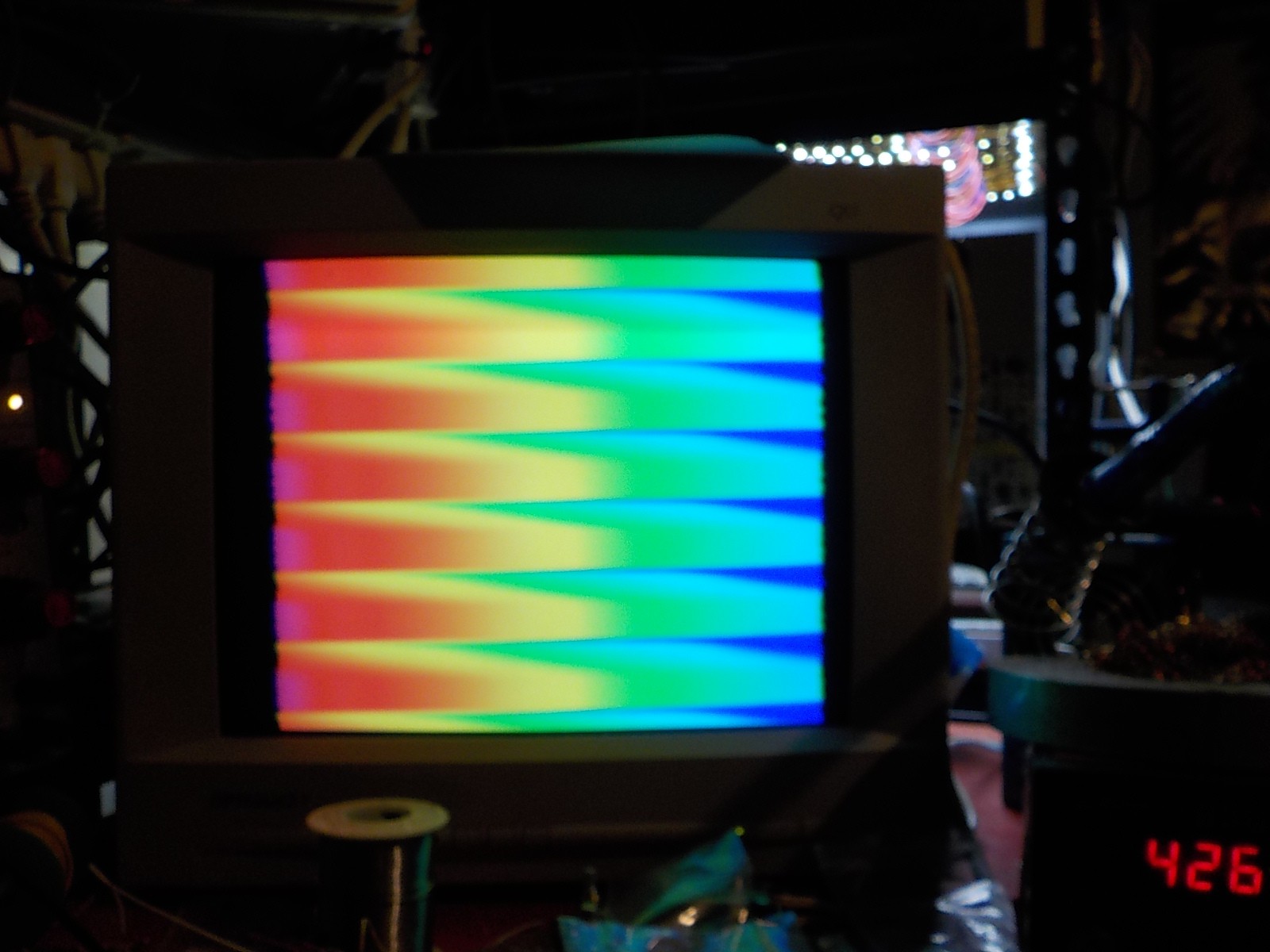 Adding a 420Hz sawtooth audio input. The monitor refreshes at 60Hz. 7x60hz = 420Hz so there are 7 waves shown on the monitor.