Having Tom and Crow together at a convention got a lot of attention. So much attention that we were invited to the WSRE studios twice for their MST3K events. Here's a shot of my sister and me with the bots at the first event.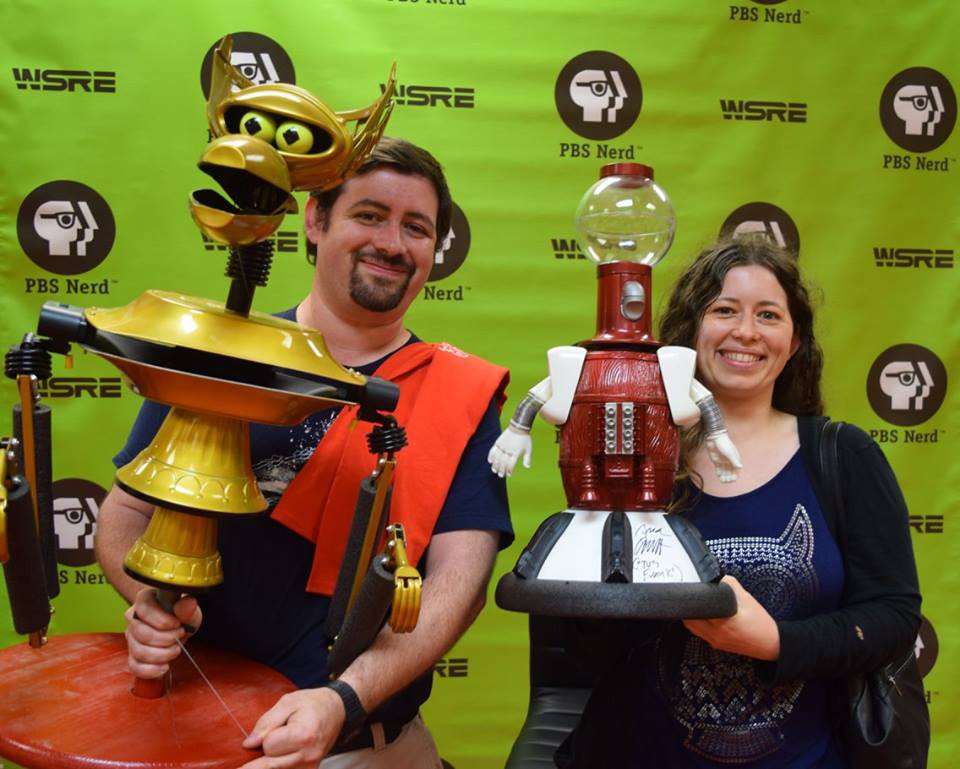 The second event was more special since it included Doctor Forrester and TV's Frank as guests.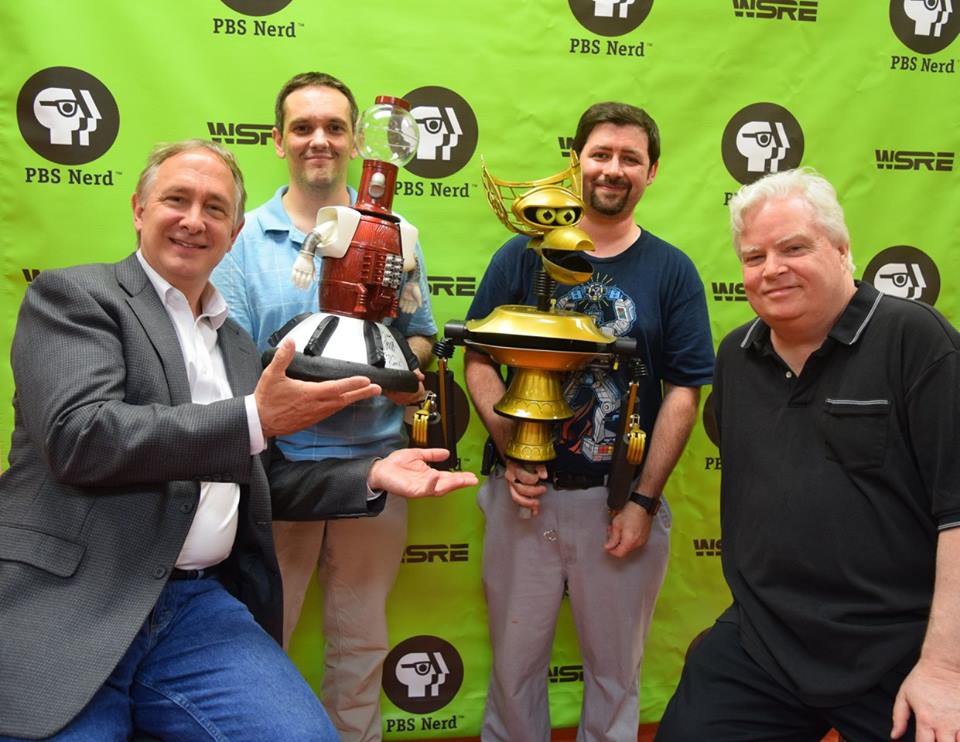 I was able to spend about 15 minutes before the event started talking to Trace about the show and how they did the puppeting. It was a great night. My friend Mark helped me bot wrangle since my sister had her student's graduation to attend. She still made it in time to see the show and have Crow autographed.