It looks like my second (third, fourth, who knows) attempt succeeded.
The design streamlined a bit. Now just two basic component instead of four. I just have a modular expandable baseplate - the design turned upside down. It allowed to integrate the feet and the holes joining the baseplate modules together are on the bottom instead of the top.
No locking plate, the module has two bump on every locking pin to keep it tight in the baseplate: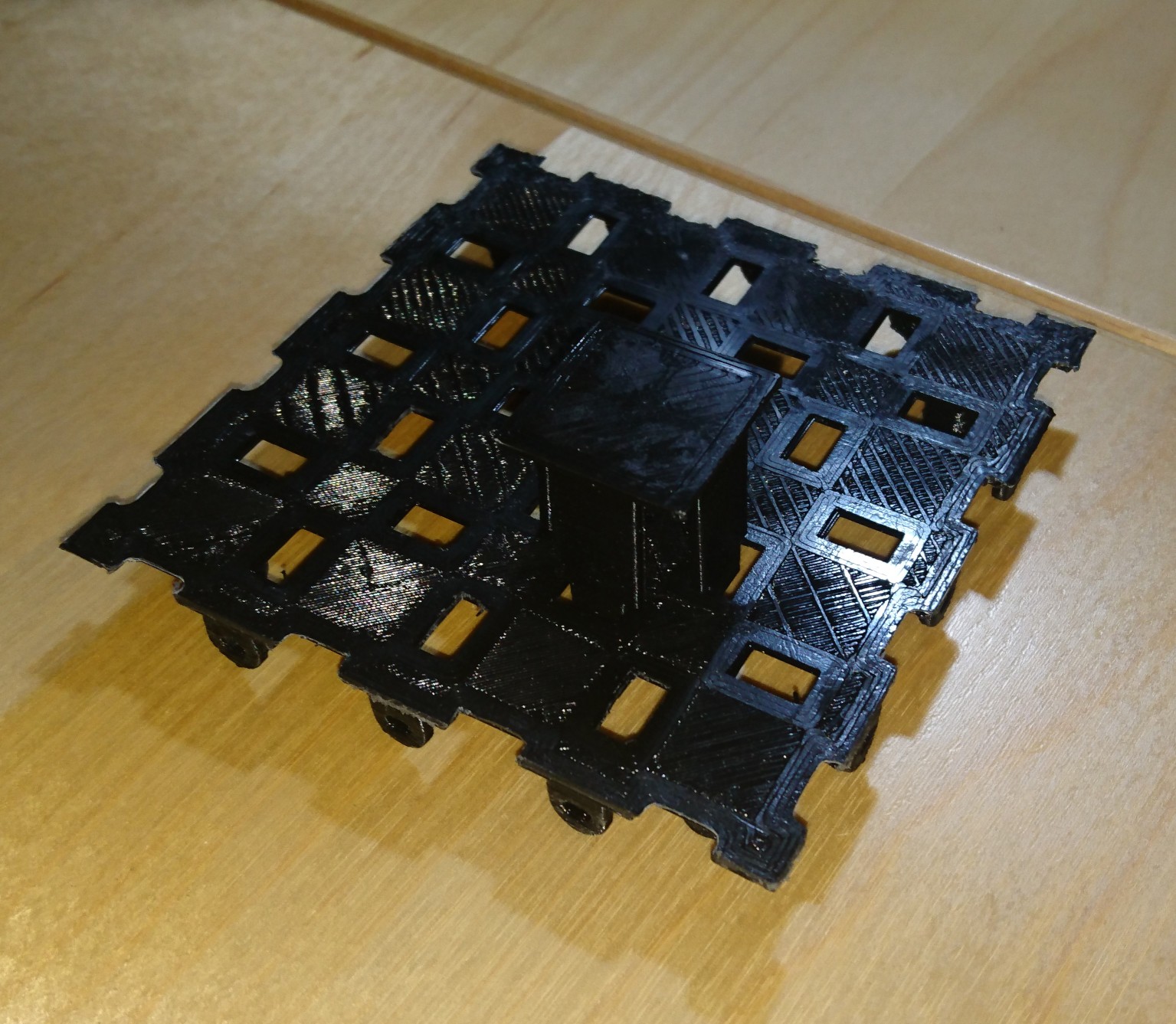 The next is to print a few baseplates and design the modules for the actual electronics, breadboards, etc.