Week 13: 4/29/2015 - 9pm PDT 5/6/2015
Coffee time at CERN! Every week we get at least one caption explaining that the strange piece of equipment included in that week's image is a coffee maker. I thought it would only be right to include this shot of CERN's real coffee nook, and a scientist about to enjoy a fresh cup of liquid "get 'er done". I have to thank CERN's photographer for grabbing this slice of life shot!
It's worth taking the time to check out the high res JPEG direct from CERN, as you can really zoom in on the post cards and photographs in the background. One even says "Tout va tres bien" - which Google translates to "Everything is going very well". Some jokes never get old!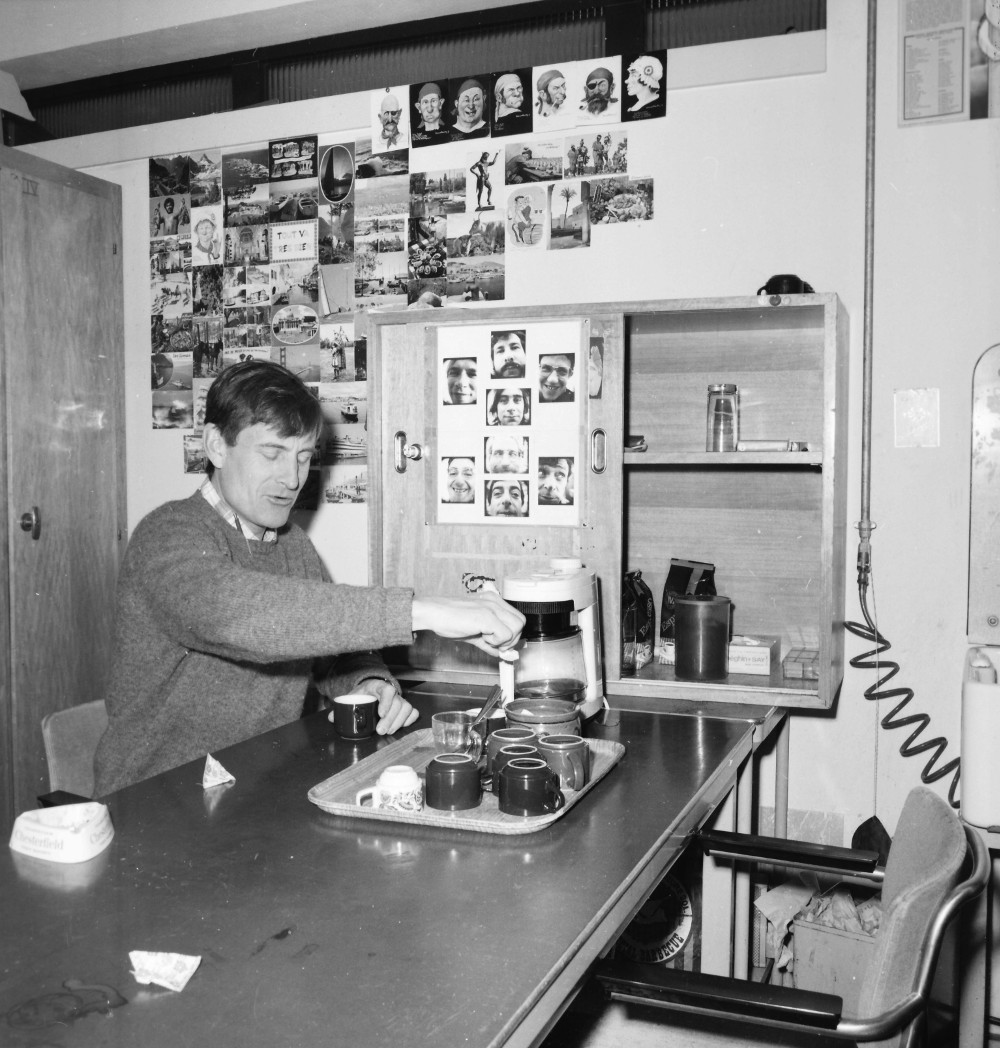 Add your humorous caption as a comment to this project log. Make sure you're commenting on this contest log, not on the contest itself.
As always, if you actually have information about the image or the people in it, let CERN know on the original image discussion page.
Good Luck!