Week 16: 5/20/2015 - 9pm PDT 5/27/2015
This is not your Father's POV display! Scientists at CERN have came up with some amazing science advancements. They've also needed ways to display the data they collect. This image may depict some incredible new way to display data collected on from a high power physics experiment - or it could be a scientist's project for the CERN science fair. We may never know.
The album is titled CHAMBRE A ETINCELLES DANS EXPO TECHNOL, which roughly translates to "Sparks in the technology expo room". The lines traveling between the three horizontal display devices definitely appear to be aligned. Are they sparks of electricity? You tell us!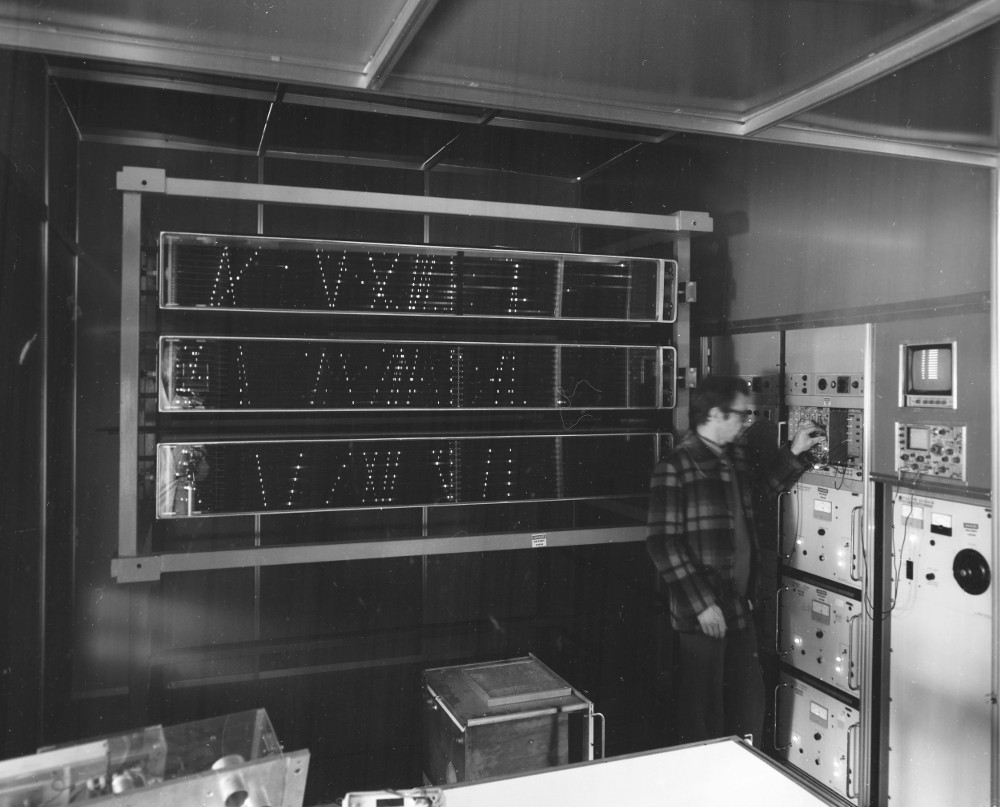 Last week's prize was a Logic Pirate. This week we're giving away a Bus Pirate from The Hackaday Store.
Add your humorous caption as a comment to this project log. Make sure you're commenting on this contest log, not on the contest itself.
As always, if you actually have information about the image or the people in it, let CERN know on the original image discussion page.
Good Luck!