I spent one afternoon and two evenings to modernize the bottom bracket (BB).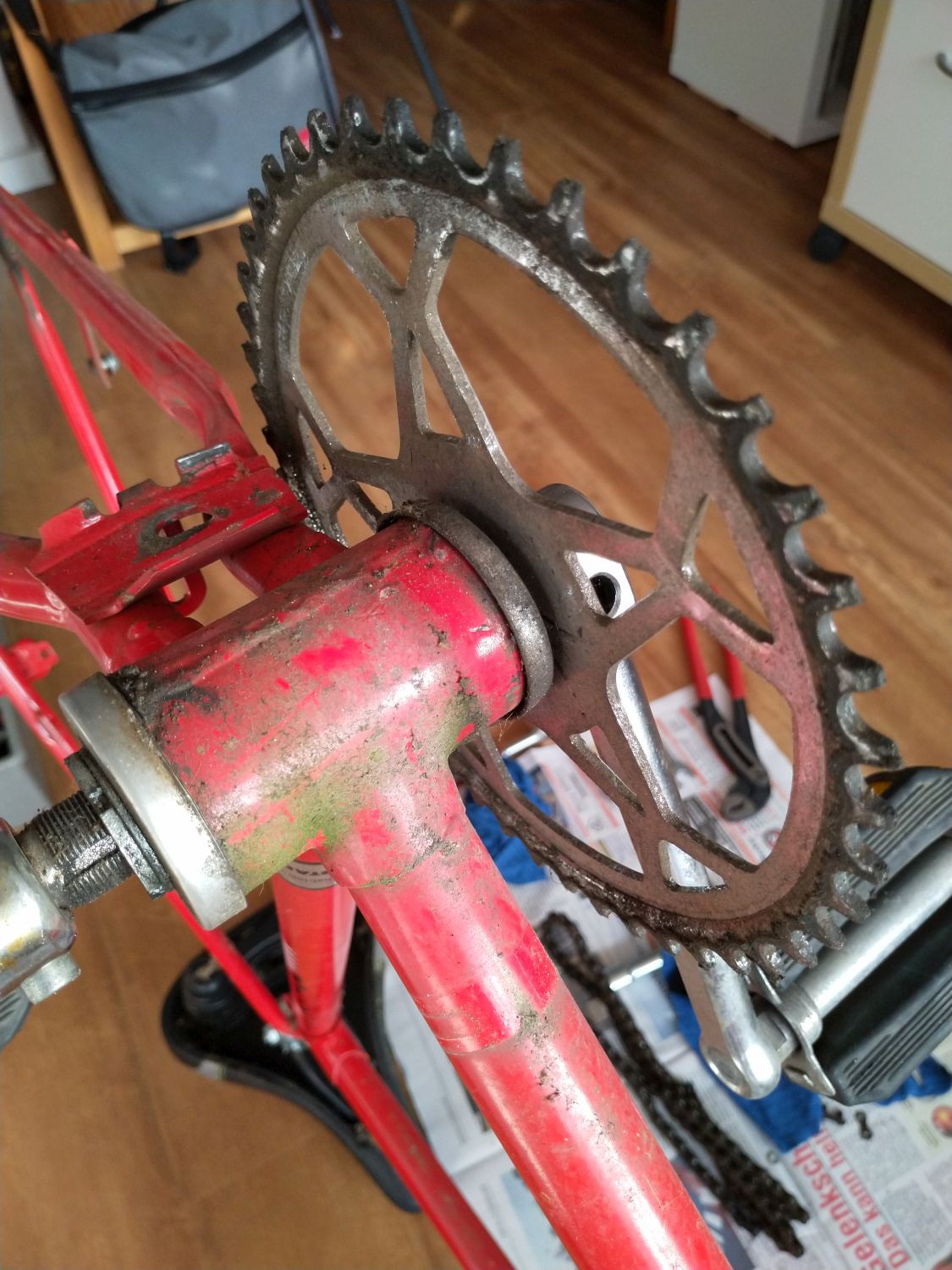 Original condition:
Thomson BB with 'all steel' chainwheel and 'wedge axle' crank arms

The original part was a Thomson type BB with wedge axle.

As mentioned, the crank arms were rusted and too heavy also. I decided to dismantle the crank arms and the BB completely.

The BB shall be replaced by a semi-modern square taper version.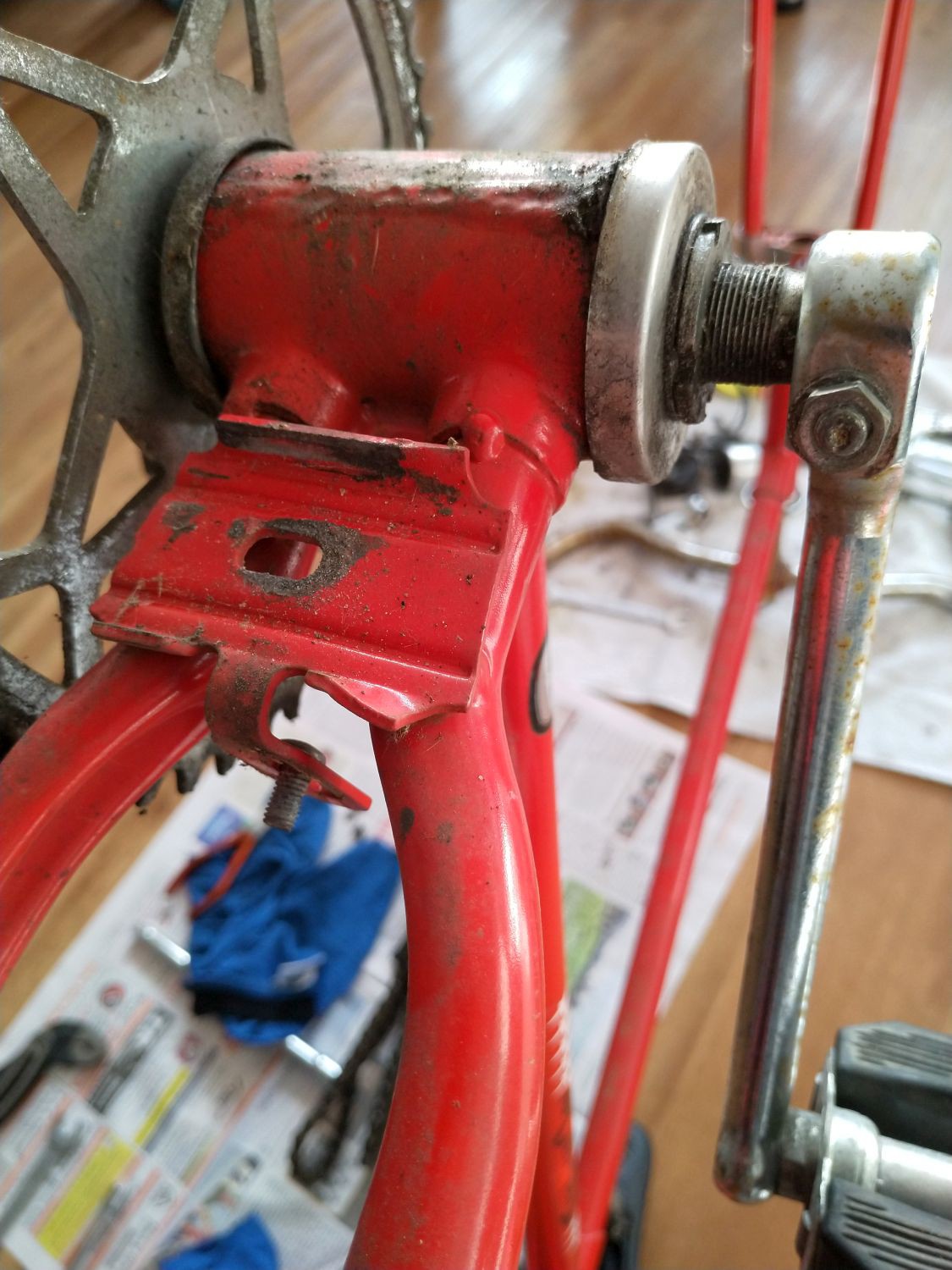 Wedge axles are odd to square taper crank arms
*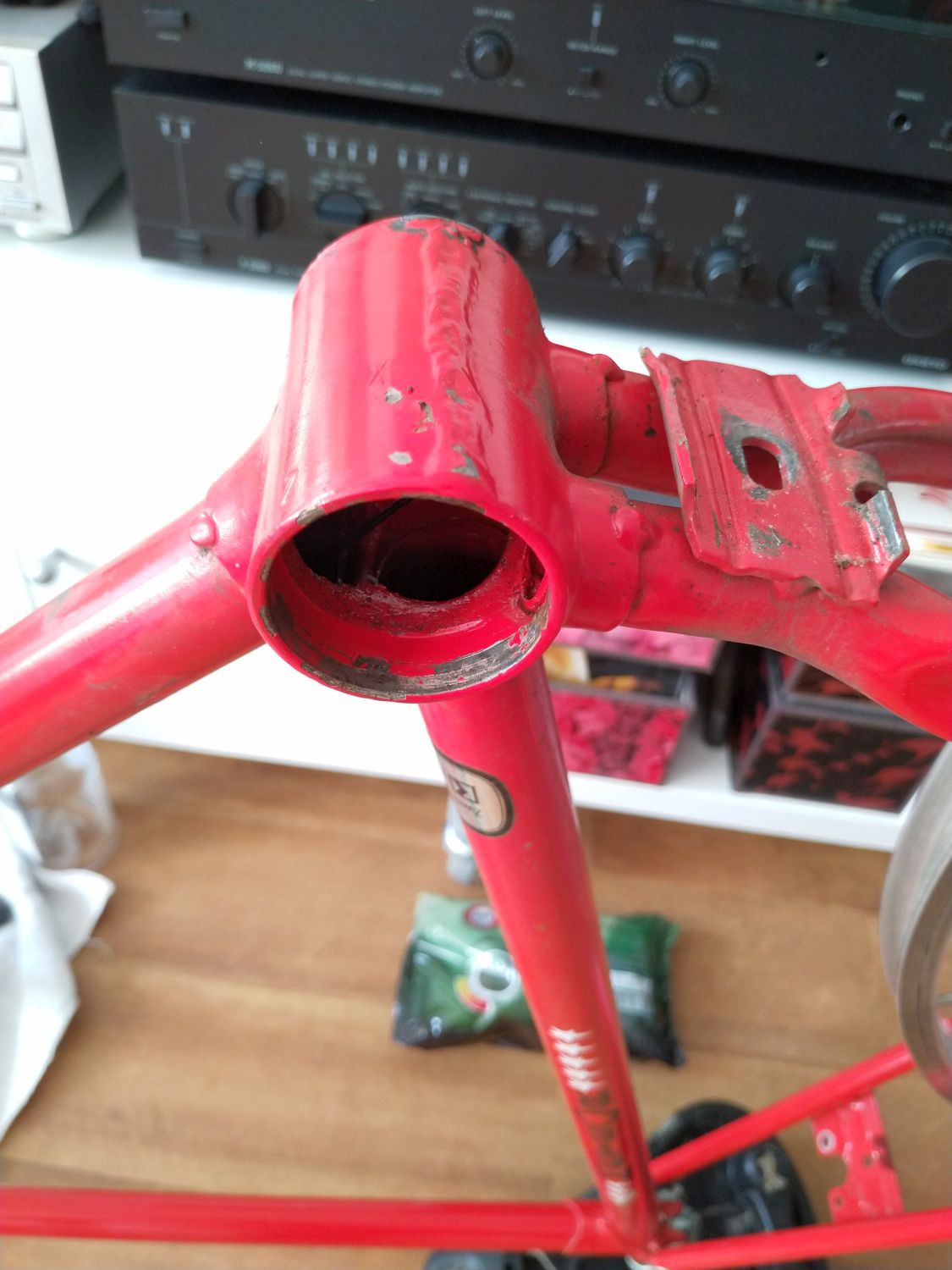 Sturdy frame: All the residues on it were dirt and oil - no rust
I've purchased a 36mm bottom bracket, which was to small unfortunately. One shall read the description of the offer: "... not for replacement of 40mm Thomson bottom brackets." Silly, I am.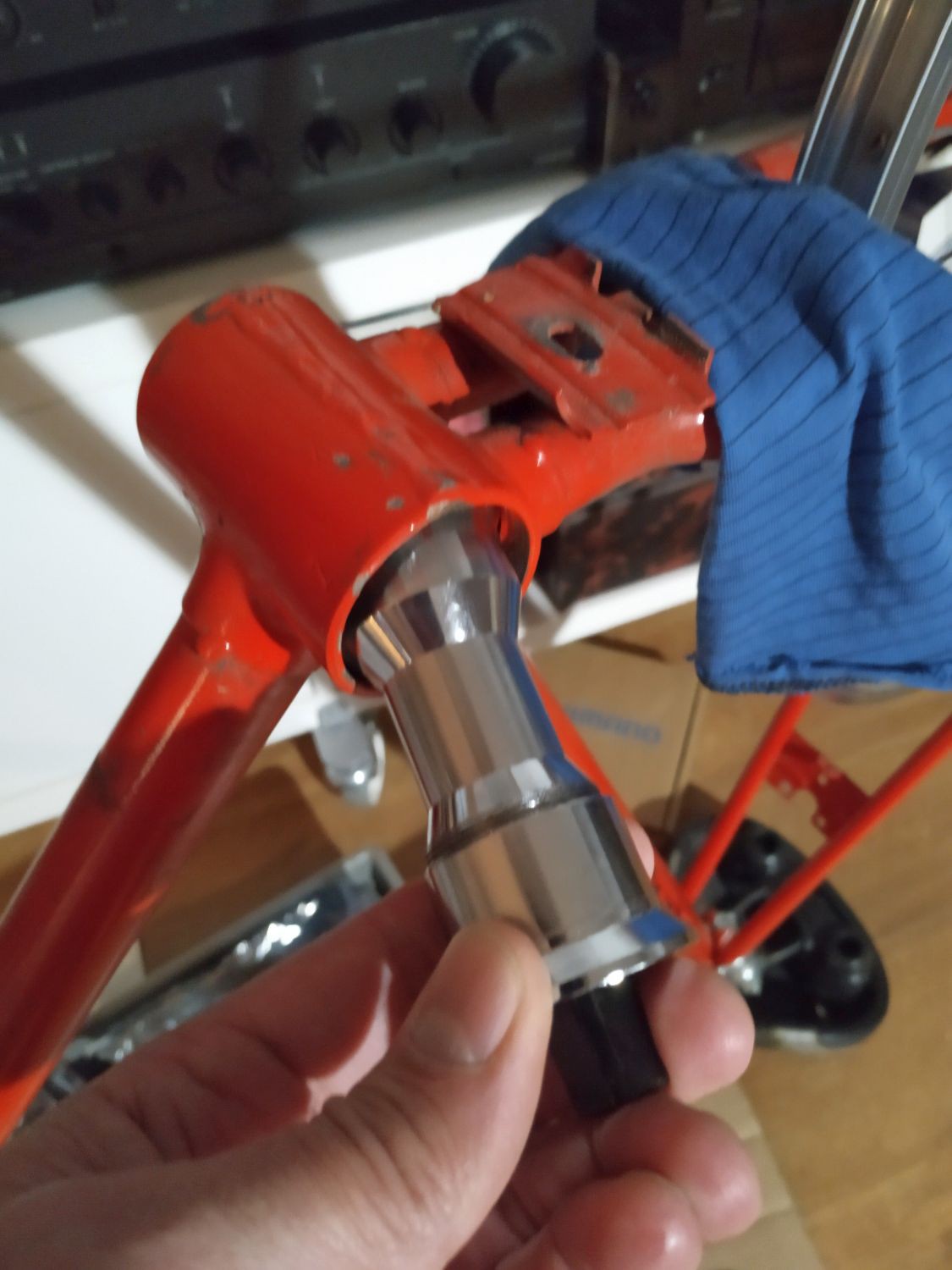 Wrong diameter = too small!

By searching the internet I found this: THUN-BB-40mm, but, alas, it´s out of stock. I haven´t found any similar part.
The second best solution would be the purchase of a Sunrace 40mm press-fit bottom bracket which theoretically shall fit.
It does *not* fit! The polish frame builder has hollow turned the inner area just to fit in the Thomson bearing shells. The nylon shells for the new bottom bracket are more wide and the press-fit got blocked. I spent five hours grinding off the metal inside to make it sort of fit finally...

Grinding excess metal inside the BB housing

*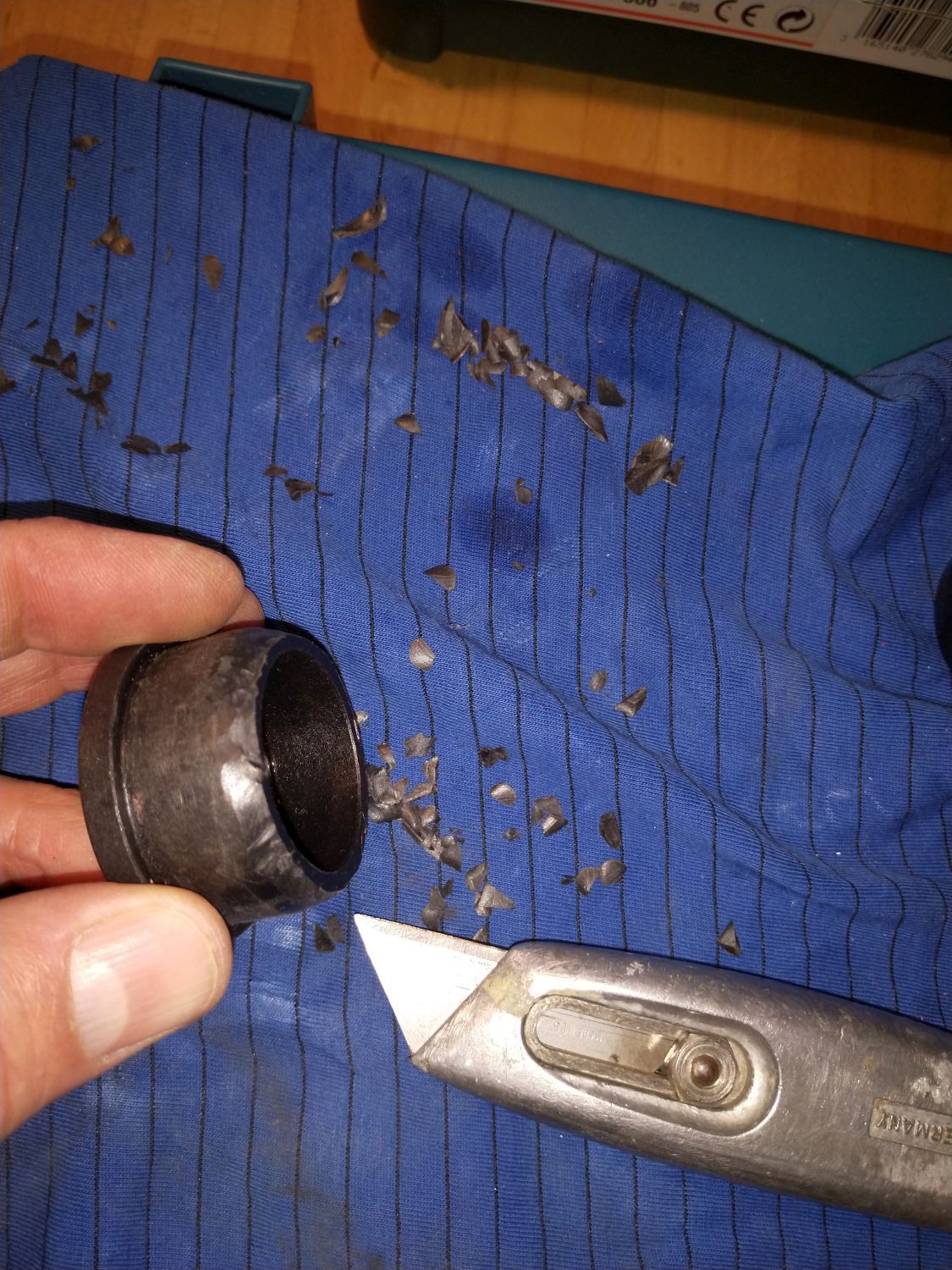 Cutting away excess plastics from press-fit bushing

*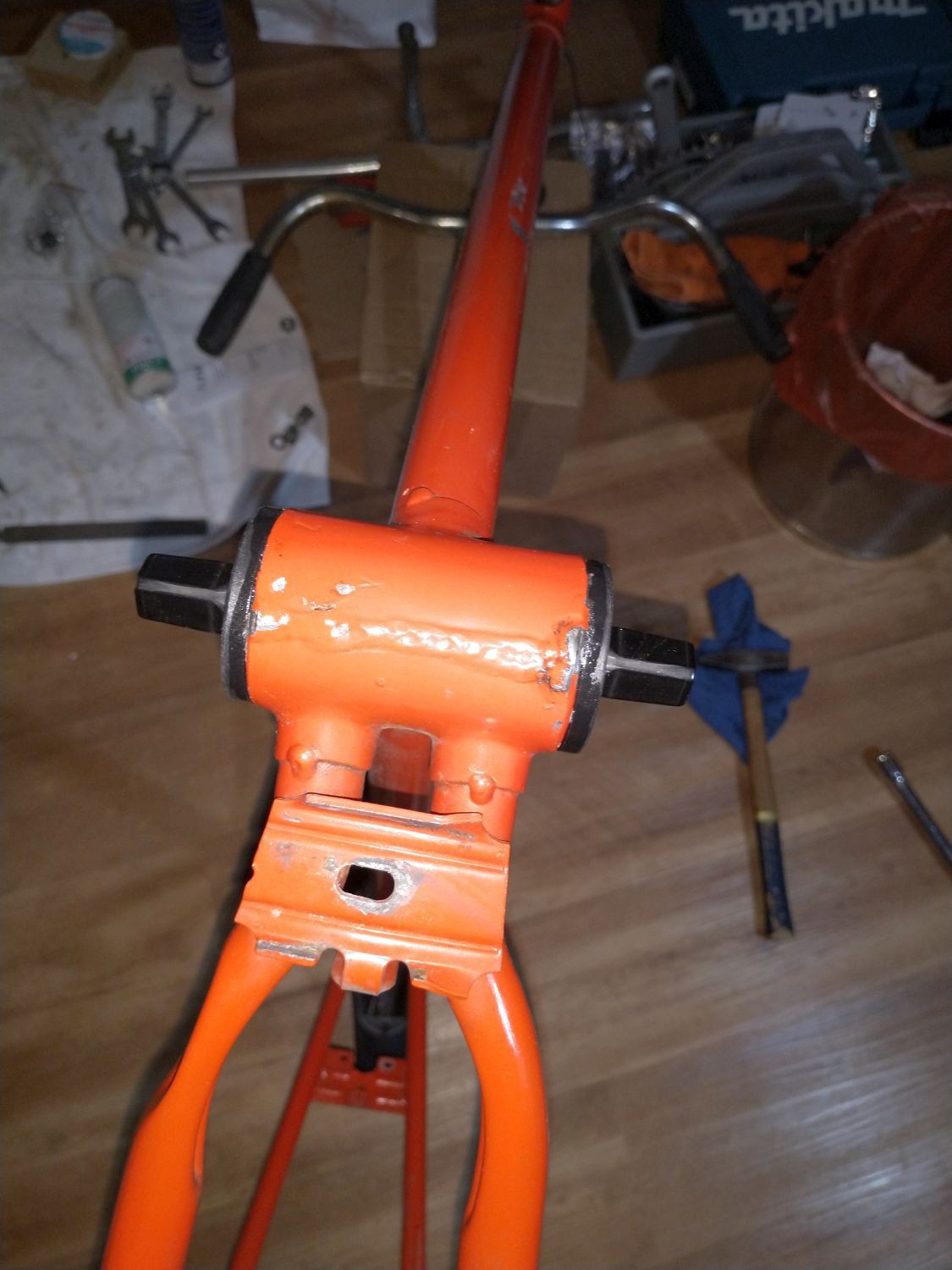 Finally, after hours of trial and error, it fits in

A better solution would be to make turned parts from stainless steel to center the formely purchased, screwable 36mm bottom bracket into the frame, but I don't know anyone with a lathe to ask for.

Result: The press-fit bottom bracket is mounted. The time will show how durable this imperfect solution is.
Next chapter: The chain wheel, Part 1