Reading, writing, and repairing.

The last few weeks have seen significant progress, to the point where I can read and write data to the the cores, with the following limitations:
1. I screwed up the design of the Inhibit module, so I can only write 1 zero in a byte. I have corrected the module design, and I expect the corrected boards to arrive any day now.
2. The system currently takes about 30 mins to warm up. If I run a continuous memory test on the cores (writing 0xFFs/0xEFs), a serial printout of erroneous memory locations gradually gets shorter and shorter, until they're all ok. I'm not sure what the issue is, but I suspect the bias diodes (1N4148s) in the sense amplifiers. The sense amplifiers are a bit kludgey, so I'm reluctant to disturb them too much until I have corrected boards for them - the next job, after the inhibit module. Then I can investigate properly, without worrying about breaking shitty soldering joints or shorting kludge wires.
Anyway, here's a few pics of the current setup:
In the picture above you can see my Quality Assurance Technician (QAT) hard at work.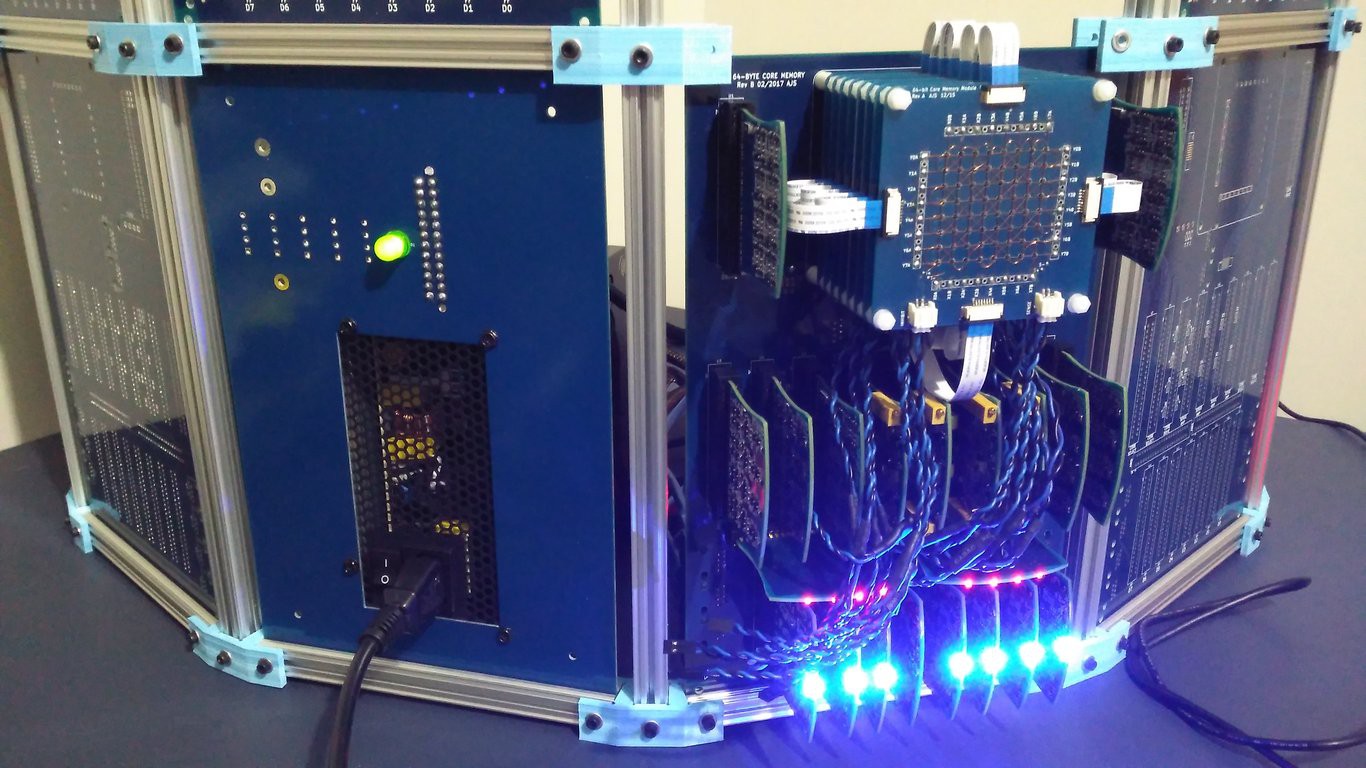 The rear of the memory system, currently controlled with a Arduino Mega 2560, and the power supply. Note the cat-5e cables - this is how the various computer subsystems will be interconnected.