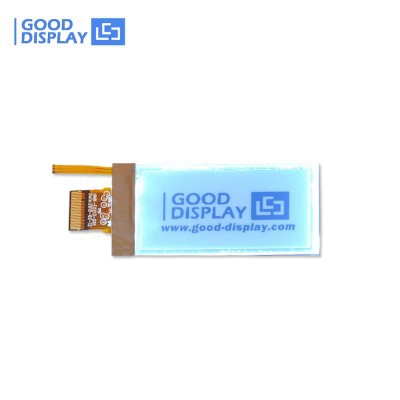 I recently came across this interesting low cost e-paper which features a backlight:

epaper display E paper display GDE0213B1 with matched front light used for dark place
www.buy-lcd.com/index.php?route=product/product&product_id=57529

It does seem that backlight might be useful as the Open Hardware Summit will be indoors.
I may order one of these displays to see how difficult it is to interface.  The advantage of Waveshare is that there is already a working library with the ESP trINKet design.