To the field!
I got to arrive slightly before the public as I was part of a village and had the nodes to setup, I'm so glad I did as setting up all the nodes was so much more work than I expected.
First things first, setup out new tent and get my workshop setup inside for the LOC (Lumos Operations Centre)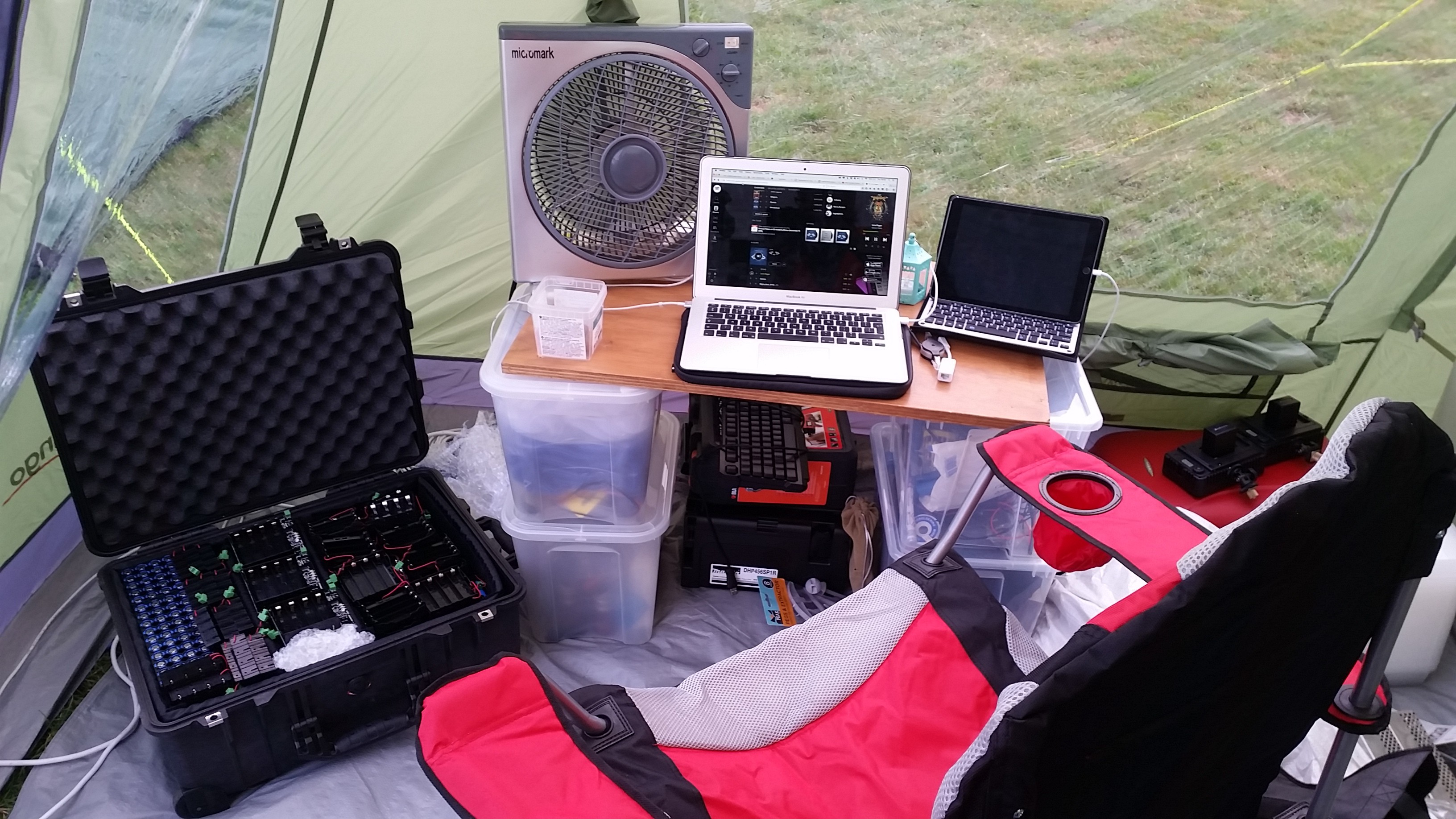 Including, makita drill set, hot air gun, reflow station, network switches, toolbox, assorted tools, soldering station, fan (next time we are bringing aircon), portable work lights, a hat with led ring, ipad, macbook air and desk. This was a pita to get up and down 3 flights of stairs, but came in useful for working on the nodes and knowing I had everything to hand.
On the left is also the peli' case loaned to my by Nexus Interactive Arts who sponsored the project, it was packed to the gills with all the lipos and electronics. It could just hold everything but the big boxes themself.
Just outside the LOC was the Gold Members Lounge that our village made (the joke is there are no gold members at emf), a large geodesic dome with a lounge in the middle: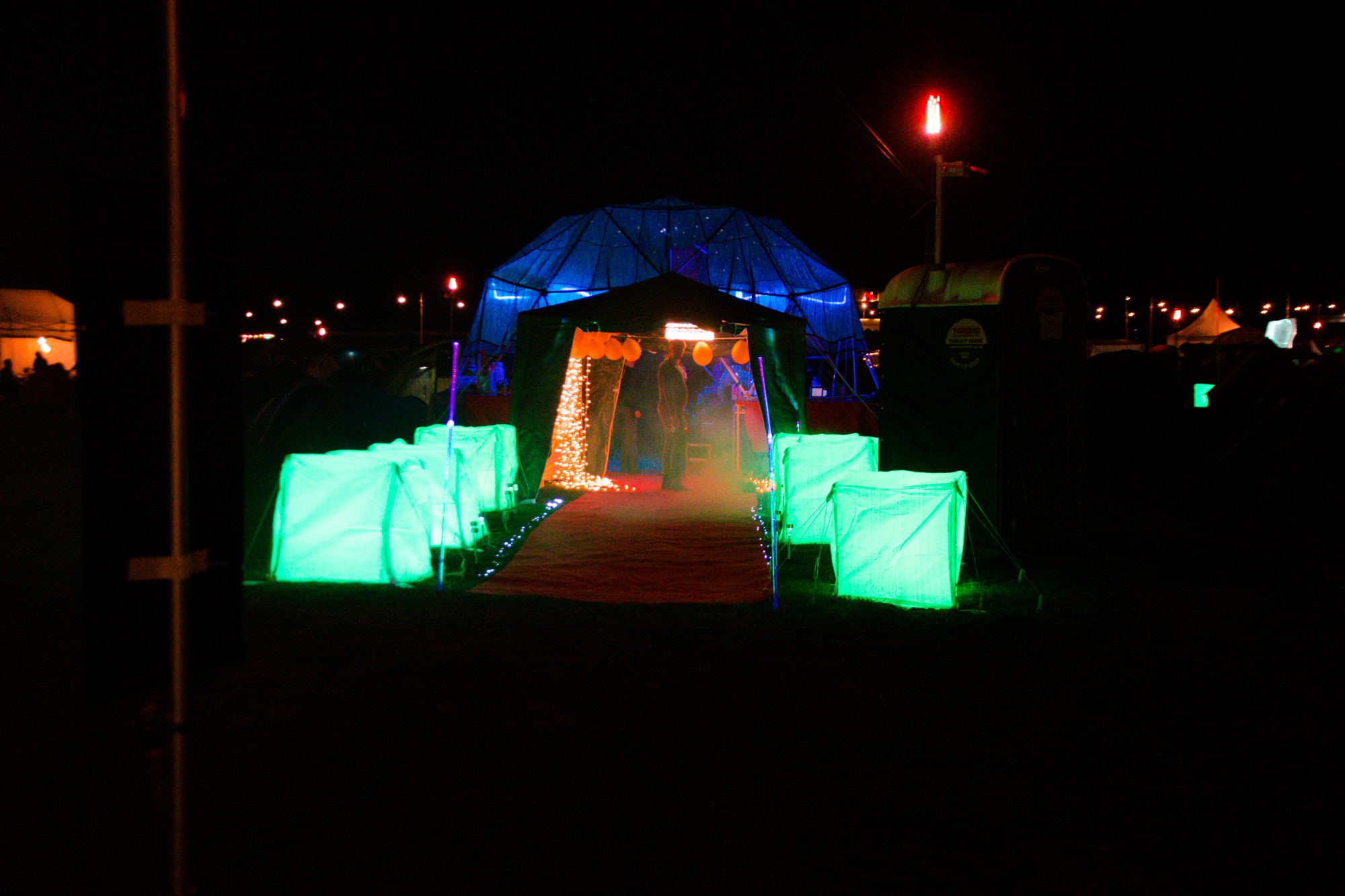 (Photo by Mitch Altman)
Perks of making the installation, I lined the red carpet entry to our entry gazebo with 6 of the nodes.
But setting up all 50 proved to be a challenge. With a time crunch it meant that I would need to push up setting out the nodes. I had planned to walk the site the first night checking locations for signal and the amount of ambient light in the area, then work on making the housings during the day and setting them out during the next 2 nights. This time got cut in half, meaning I needed to put out the housings during the day. Sounds ok, but in reality putting these up in the blazing sun saps all your energy, even with a big hat for shade that doesn't help with the heat reflected from working inches away from white cubes all day.
The rest-bite I got form the heat was to install the central server in the data centre, a walk in freezer unit normally designed for food and drink, repurposed to house the servers for the event! It was so nice, I could have easily taken a nap for an hour or two.

Done with hiding 40 cubes around the site I had enough energy to turn on a rainbow script I wrote to turn all the nodes the same colour and went to sleep to recharge for the next day!