The cube will be mounted on a PCB instead of a piece of wood.  Originally, I planned on putting all the components on this one board. That has the advantage of a very clean construction avoiding the ribbon cable mess between the LEDs and the shift register outpus.  However, I've since then decided to keep things modular so if I build another cube or came up with better circuit to drive the cube, I would have options.
The frame you see below is black foam core board.  Inexpensive and very easy to work with.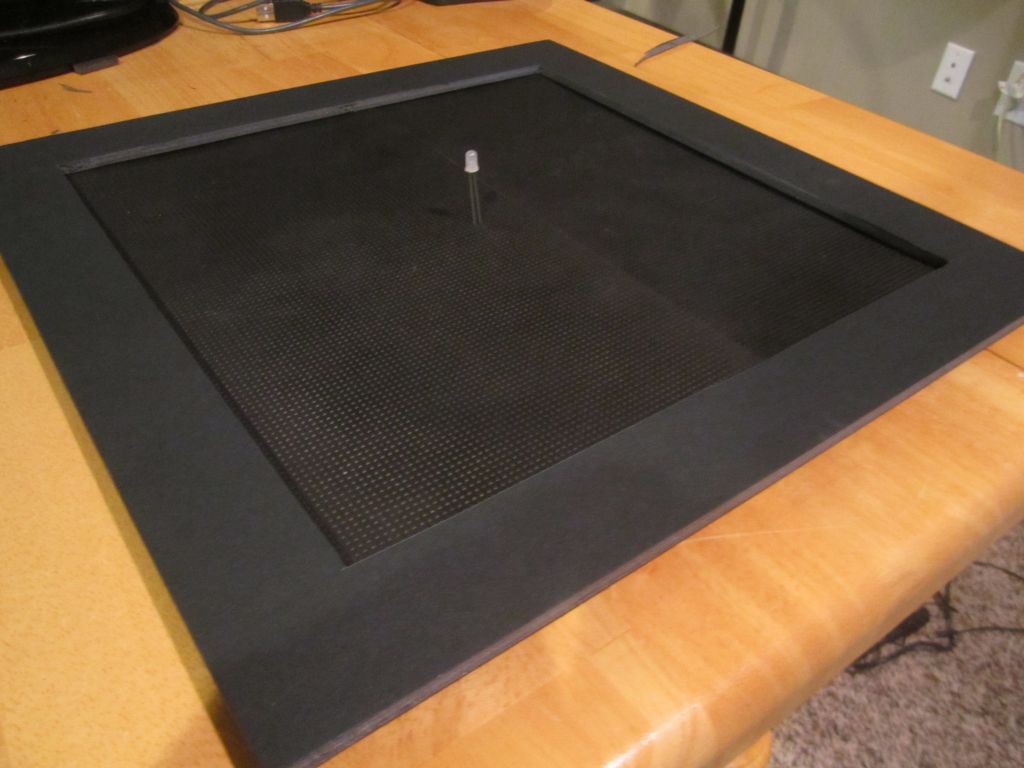 The cube is so large, the base had to be made of two PCBs.