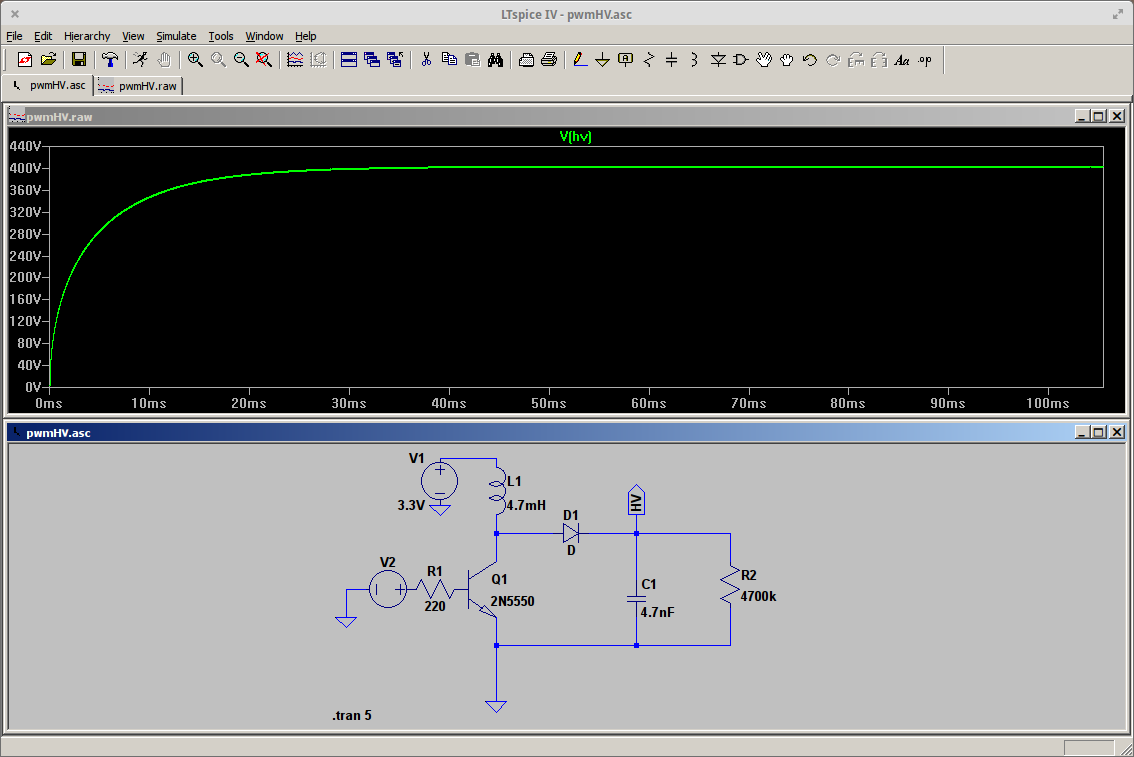 The net file pwmHV.asc can be found in the FILES section of the project.
The circuit seems to reach the operating voltage of the tube of ~400V after about 15 ms. I used a PWM duty of 66% at V2 in this run. The plateau voltage is however highly dependent on the resistor at R2, which I took to be the anode resistor.
My main purpose for this simulation was to check if the lower input voltage of 3.3V and the lower inductance of 4.7 mH could still generate enough HV for the tube, and it seems that it can. So next step is to put it on a breadboard, and start searching for the Geiger plateau.