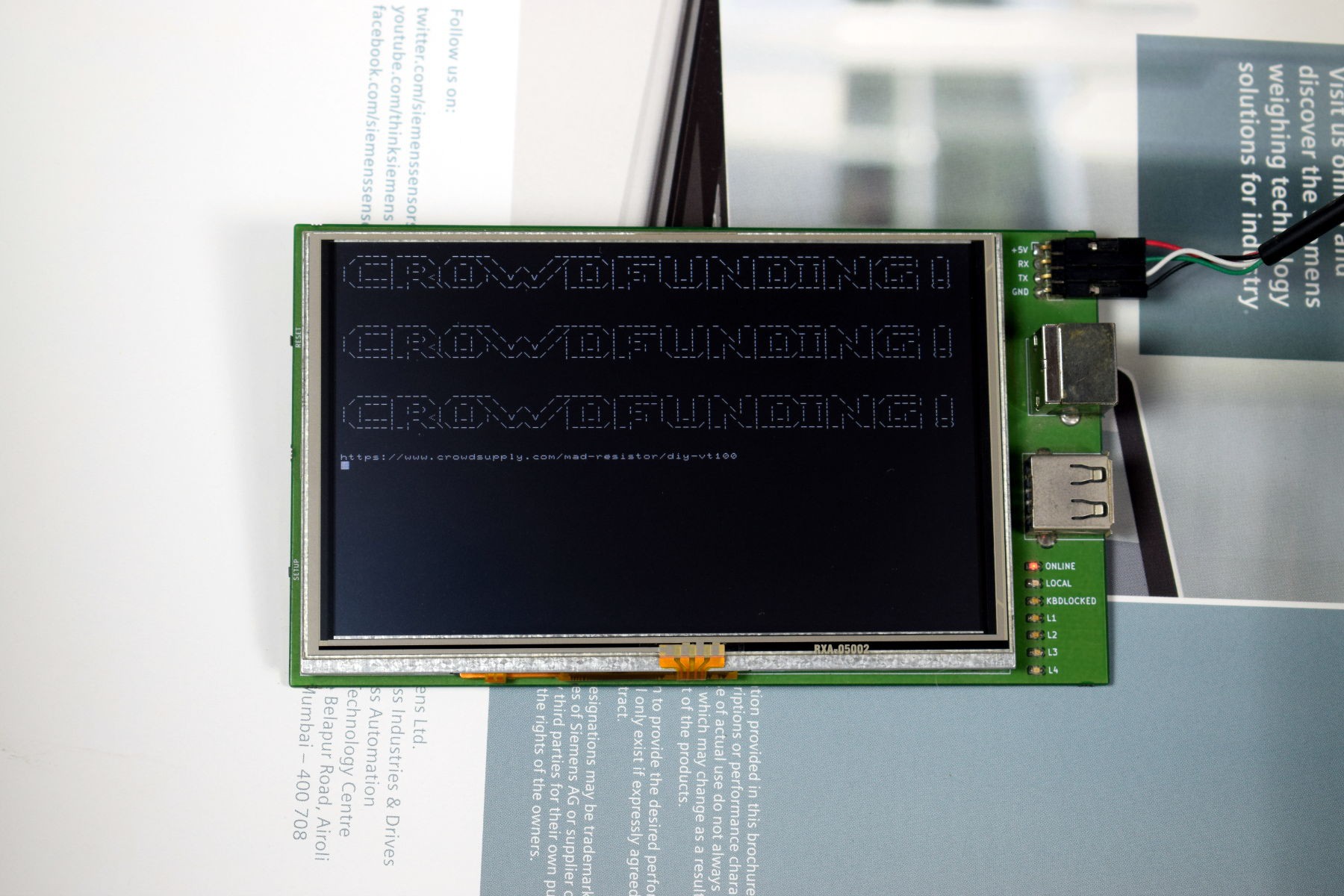 We are excited to officially announce crowdfunding of diy-VT100!
diy-VT100: A hardware terminal with all the bells and whistles.
We have been working with Crowdsupply on the pre-launch page of diy-VT100.
We are at the last step of making diy-VT100 to everyones lab. This is your moment, signup now on the pre-launch page and get notified when the crowdfunding is active.
diy-VT100 will have atleast Rev. 4 features.
5 Inch LCD (800×480 Pixels)
Digital To Analog converter based sound (feep! feep!)
USB and PS/2 Keyboard support
Preference saved in EEPROM
Dedicated SETUP button
Full details on the pre-launch page.
At backend, we have been communicating with suppliers and manufacturers to confirm all parts and plans.
Source: https://madresistor.com/blog/diy-vt100-crowdfunding/