Just a quick update, and my apologies for taking a while to update -- I think I speak for all the Hackaday prize finalists when I say that the push to finish was absolutely exhausting! In the mean time I've been very busy catching up on writing two papers in the lab, visiting with family over the holidays, taking care of a sick kitty, and trying to find a few hours of rest.
Arducorder at CES

The good folks at Hamamatsu have borrowed the Arducorder this week to help demonstrate their beautiful C12666MA micro-spectrometer in action. If you happen to be at CES, be sure to drop by the Hamamatsu booth to check it out!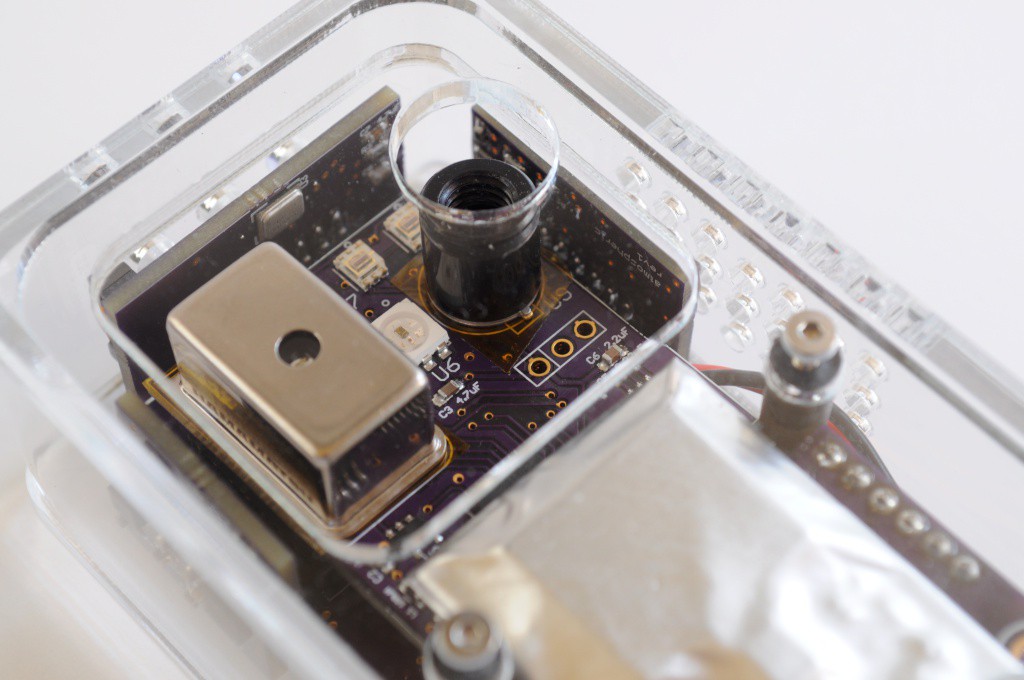 Micro-spectrometer Group Buy
The C12666MA micro-spectrometer is a beautiful instrument, but it's also not the easiest to get ahold of in small quantities. The folks over at Group Buy (who helped get the FLIR Lepton thermal imager out into the community) have a group buy for the micro-spectrometer at the fantastic price of $180, or about $50 off the regular single-quantity pricing. This is a really fantastic deal, and if you've been assembling your own Arducorder (or would like to experiment with the C12666MA micro-spectrometer), it's a great opportunity. As of writing there are only 4 days left to get in on this group by, so you'll likely want to act quickly.
Power Switch!

Every designer has aspects of a project that they do well, and places where they could use a little improvement. Power circuits are where I usually need improvement, and I tend to overengineer them for efficiency so much that occasionally they're simply too complex to work on the first revision. The Arducorder has a very good and high-efficiency buck/boost power circuit, but the case design was missing an important element -- the acrylic slider that covers the power switch, and lets you easily turn the unit on! Free yourself from the bounds of having to carry around a tiny screwdriver or paperclip, and cut out this power switch slider :).
Just a quick update -- thanks for reading!