Oh my, another acronym... CCPBRL doesn't particularly roll on your tongue :-D
The preliminary design of the RAM made me wonder about the values and characteristics of the parts: the storage cap, the sense relay, etc.
So I experimented and the result is pretty awesome.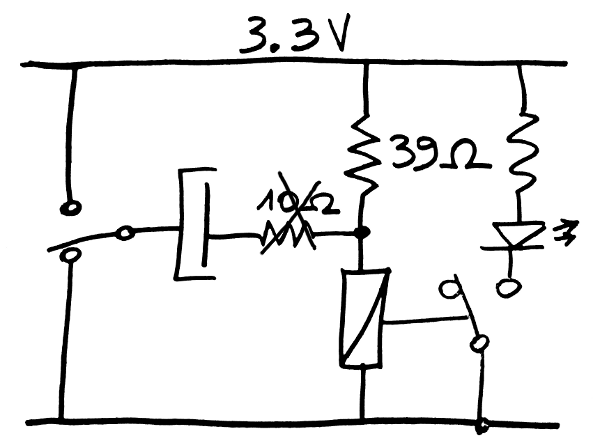 Against my initial intuition, this system works well.
First, as a purely logic system, the capacitive coupling actually reduces the average operating current. It also helps to extend the operating voltage range a bit. The series resistor might be useful, but not necessary. This new system swapped a passive part for another, which enhances the circuit ! I'll have to see if this also increases the speed.
I'm working with 100µF but it is functional with 22µF & 10 Ohms. The lower limit might be around 10µF but I couldn't find one in my parts bin... 6µF is not enough though.
As a RAM storage component, the retension/refresh period could be in the minutes range. The series resistor would be removed. Oh and it works with a single voltage, no need of complex diodes or higher voltages ! However, the 1N4148 silicon diodes drops 0.7V, I have to check if this still works...
Now it's funny how, by looking at the RAM part, I discover how to enhance this already simple and efficient circuit !
Time to find the cheapest capacitor bulk suppliers...